This post originally appeared on Yahoo! Travel.
Staying in a hotel is exciting in and of itself; there's something deliciously indulgent about staying in a room that's totally different from your one at home... and it doesn't hurt that it gets cleaned for you. But while the sole purpose of many hotels is nonetheless the crash pad amid sight-seeing and exploring new destinations, others are destinations unto themselves -- that deserve some time on your sight-seeing agenda. From our many travels around the globe, we've picked out a dozen of the most beautiful hotels ever -- all of which are housed in stunning historic castles or palaces. The following twelve spots are, quite literally, fit for a king.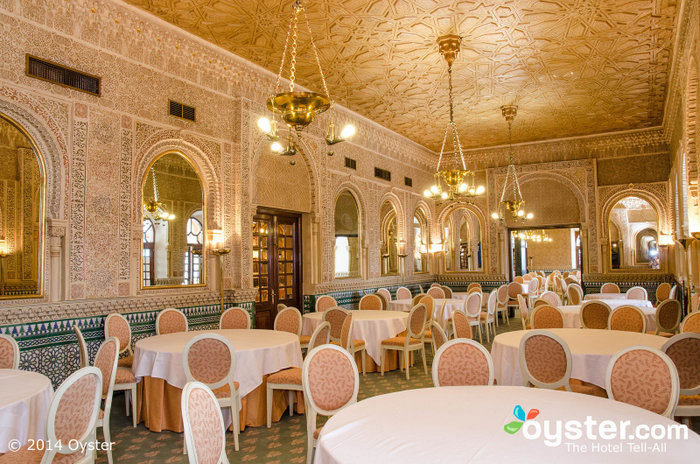 The 126-room Hotel Alhambra Palace merits the adjective "grand" — the impressive building is more than a century old and, originally commissioned by King Alfonso XIII, once housed a hospital during the Spanish Civil War. A hotel since 1942, this property is a short quarter-mile away from the Alhambra (the palace and fortress complex dating back to the 11th century) up a steep hill. The lobby has keyhole archways and geometric textiles based on Moorish patterns, and the hotel exudes historic charm throughout.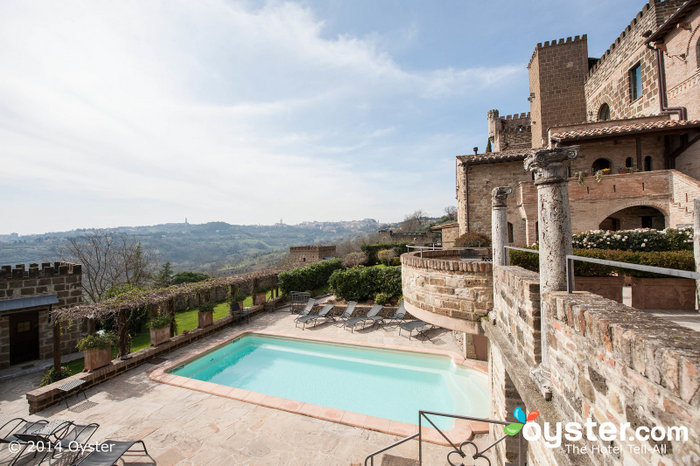 This 13th-century castle has an impressive degree of preserved medieval character, and offers a romantic and fun setting for a true getaway. Some rooms, as well as the terrace, grounds, and outdoor pool, offer spectacular views of the Umbrian countryside. The hotel is a popular destination with tourists seeking a couples' vacation. There are plenty of places to sit within the castle walls, including a spectacular bar with stained glass windows, and plenty of places to stroll outside, including well-maintained gardens and a rooftop walkway that affords an unparalleled view of the rural setting.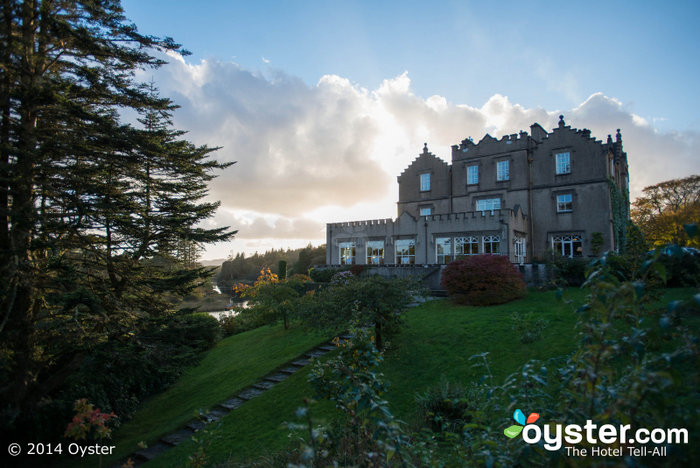 The 40-room Ballynahinch Castle Hotel is a less formal, more accessible alternative to the more famous Ashford Castle (which also makes our list) to the east. It has a riverfront location amid the wild, unspoiled beauty of Connemara and decor that's alternately homey and elegant. The main castle structure dates to the 18th century and both the building and the estate are steeped in history. The 450-acre grounds offer a range of activities, including beautiful hikes, woodcock shooting, and fishing. Both restaurants serve terrific gourmet cuisine using fish, game, and mushrooms from the surrounding region.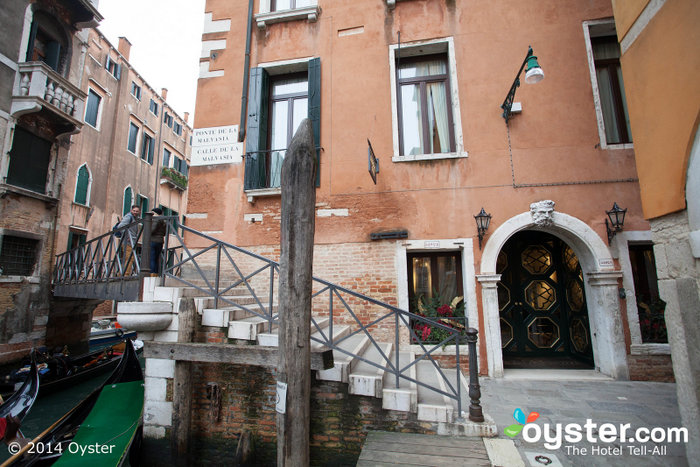 A 24-room restored palazzo in the heart of Venice, Aqua Palace Hotel is conveniently located halfway between the Rialto Bridge and St. Mark's Square. Soft lighting, elegant chandeliers, and classic Venetian architecture give this boutique a peaceful, romantic atmosphere. Refined rooms have small flat-screen TVs, stocked minibars, and inviting, big bathrooms. This charming hotel overlooks a small canal.
Formerly the palace of an Ottoman Sultan, the Ciragan Palace Kempinski is the grand dame of Istanbul. It wows guests at every turn, from the sprawling, manicured grounds, to the heated infinity pool right on the Bosphorus, to the refined suites. The dining options are extensive and exceptional; the spa is lovely; and the meeting space housed in the original palace building makes an ornate setting for a business function or wedding. It's arguably the city's top luxury option, but it's far from the popular tourist sights in Sultanahmet.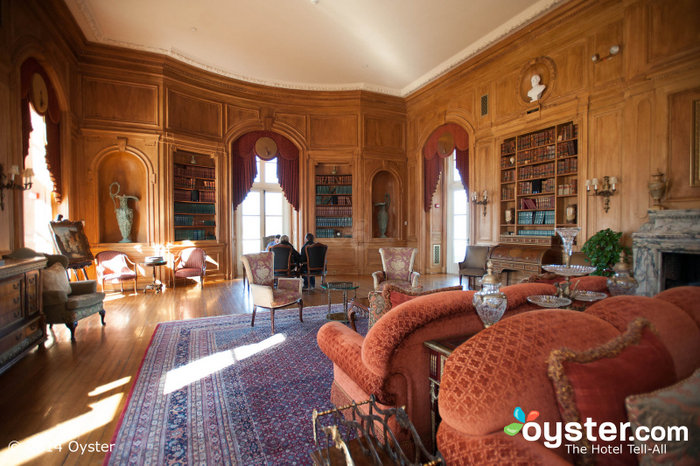 Oheka Castle, built in the 1920s as the second largest private residence in the U.S., is a magnificent chateau-style property about an hour from New York City. It's the country's top wedding venue, and one of the most striking properties on the East Coast. It features 32 individually decorated rooms and stately common spaces, and is surrounded by 23 acres of gorgeous, manicured gardens. Guests have access to the exclusive Cold Spring Country Club, a well-equipped fitness center, and a fine dining restaurant.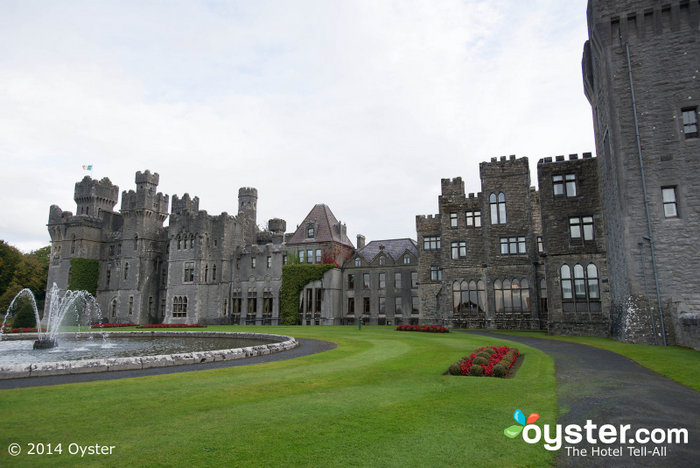 Ashford Castle embodies the fantasy of the Irish castle hotel, featuring a massive historic stone facade, complete with towers and turrets; gorgeous, manicured grounds; a stunning setting on a huge lake; and common spaces that are truly grand, with rich wood paneling, chandeliers, and antique furniture. The rooms retain elements of their original elegance, but some have frumpy style and need renovations. George V Dining Room offers excellent, formal fine dining (jackets are required in the evening), and drinks and tea can be enjoyed in the graceful drawing room with lake views. The wide range of estate activities includes falconry lessons, boat tours on the lake, golf on the 9-hole course, clay shooting, and archery.
A luxury hotel with history and style just south of the center of Florence, the Villa Cora was built in the late 1860s by Baron Oppenheim, a German financier, and was restored in 2010. It is part of the prestigious Relais & Châteaux fellowship of hotels and restaurants. With a unique heated outdoor pool and a subterranean spa, the special property is a good spot for both relaxation and sightseeing. Those who are up for it can walk a little more than a mile and a half to attractions in the center of Florence, including the Duomo, but the hotel also offers a free shuttle. The hotel provides a fairly good value for its class and amenities.
The 467-room Westin Palace is one of the top hotels in Madrid, and is housed in a gorgeous historic building that was commissioned by the king in 1912. Elegant, classic decor is found throughout the hotel; rooms feature antique furniture, a largely white color scheme, and spacious marble bathrooms with separate showers and soaking tubs. The Westin offers almost all of the conveniences of a luxury hotel: gorgeous meeting rooms, two gourmet restaurants, a 24-hour fitness center, even a Starbucks. However, the "spa" is really more of a barber shop, and there is no pool. Overall, the Westin is a great (if expensive) option, with a fabulous location in the heart of the city.
Set in the pastoral and scenic Umbrian countryside, the four-star, 23-room Castello di Petrata occupies a distinctive stone manor built in 1340. Although the Castello is about five miles from Assisi's historic center, it provides lovely rural tranquillity. The lush grounds include olive groves, a lake, orchards, a garden, and trails. Guests are treated to charming rooms, some with wood beams and exposed medieval stonework. The excellent array of amenities include a spa, sauna, large, outdoor pool and, and whirlpool with views of the valley and Assisi.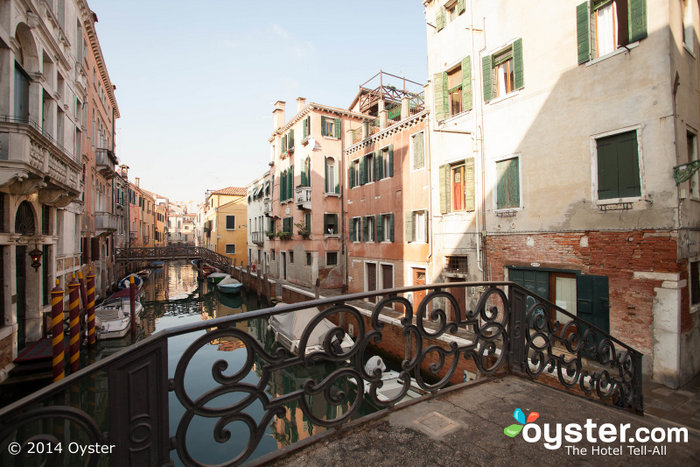 A classic Venetian small palace turned 36-room hotel, the UNA Hotel Venezia is located in the charming Cannaregio district near a Vaporetto stop. A cozy café serves a big breakfast buffet and free afternoon refreshments — including Prosecco. Clean rooms have elegant, historical style (think: damask wallpaper, bed drapery, striped fabrics, gilded mirrors, chandeliers), but some may find the rooms with green decor a tad busy. There are pretty canal views from some rooms but there's a pesky fee for Wi-Fi. It's worth comparing rates with the Carnival Palace Hotel, which has free Wi-Fi and arguably more stylish rooms.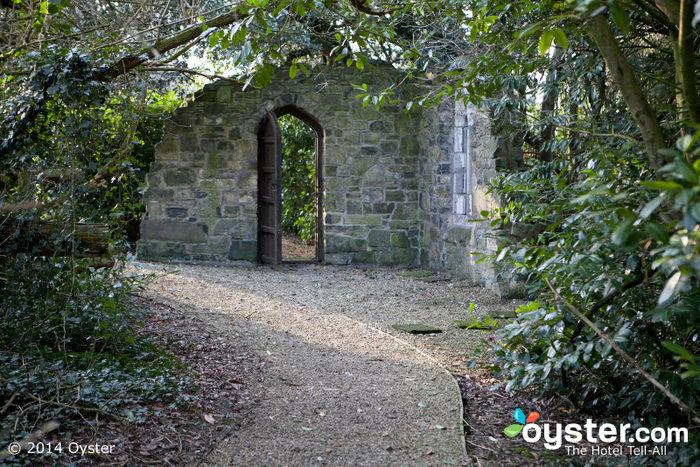 The Dunboyne Castle Hotel & Spa is located about half an hour northwest of Dublin's city center. The historic property — an 18th-century castle turned Georgian house, turned convent, turned hotel — sits on beautiful green grounds, making it a popular spot for weddings and events. The 145 rooms are spacious and modern, though lack any wow factor in the decor department. However, linens are crisp, there is free Wi-Fi, and the castle offers 24-hour room service. Additional room amenities include electric kettles and safes, and suites have luxurious soaking tubs. The biggest highlight here is the spa, with its serene hydrotherapy pool, outdoor hot tub, and variety of treatments.
Check out Oyster's page on Google+
To learn more about Jane Reynolds, visit her on Google+
MORE FROM YAHOO! TRAVEL:
RELATED LINKS:
All products are independently selected by our writers and editors. If you buy something through our links, Oyster may earn an affiliate commission.