Flying to your destination may save time, but aside from fluffy clouds and a pretty sunset, there's not much in the way of scenery. And while a road trip is fun, that requires you or your car mate driving -- so eyes on the road! That's why we love trains; they'll take you where you need to go, while you and your travel companion get to sit back and take in the scenery. For trips within the United States and Canada, Amtrak operates more than 300 trains daily, many offering truly spectacular views at excellent prices. Check out the six most scenic Amtrak routes and get on the right transportation track.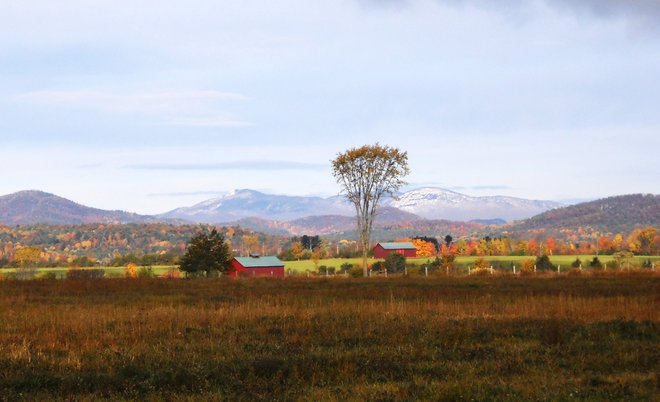 The Adirondack line is easily one of the most scenic of Amtrak's routes; from New York City to Montreal (or vice versa), riders take a 10-hour journey through gorgeous areas of New York and Canada. Manhattanites or Montrealers can escape their bustling cities for trips through the Hudson Valley and Adirondack Mountains, the latter in particular being favorite in the fall for its foliage viewing. Some popular spots passengers will see along the way include Hudson, Lake George, and Saint-Lambert, plus loads more charming little towns. The train is equipped with a cafe car for sandwiches and snacks, as well as Wi-Fi, but we'd recommend skipping checking your email and sticking to posting photos of your ride — tag @oysterhotels and #oystertravel and we may regram them! A one-way value ticket costs about $68.
Our Hotel Picks: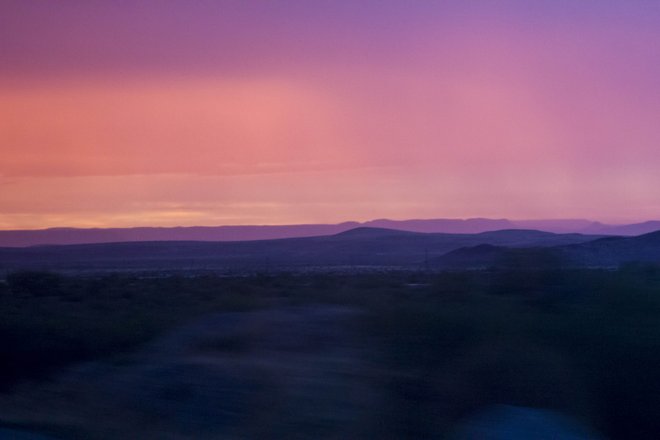 If you have 48 hours to devote to a one-way train ride, the Sunset Limited route is a fabulous pick. This is Amtrak's southernmost route, allowing travelers to hop on in New Orleans and then make their way through San Antonio, Tucson, Palm Springs, and finally to Los Angeles. This line departs three days a week in both directions and gives riders a chance to see the bayou, desert, and southern California, with a pretty sunset included. For those looking to make the most of their journey, hop off in Alpine, Texas to go to the magnificent Big Bend National Park along the Rio Grande river, or in Tucson to visit Saguaro National Park. There's no Wi-Fi, but the train is outfitted with both a cafe and dining car. A one-way value ticket costs $163 and both small dogs and cats are allowed on board.
Our Hotel Picks: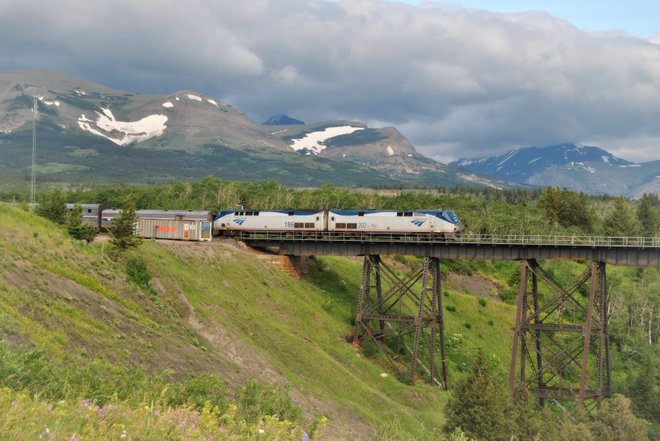 For a northern route, the Empire Builder begins or ends in Chicago, running through Milwaukee, Minneapolis, Fargo, Spokane, and either Seattle or Portland (they conjoin at Spokane). Passing through major portions of the Lewis and Clark trail and crossing the breathtaking Glacier National Park in Montana, travelers will see roaming wildlife and the Great Plains. Travelers looking to learn the most about this rugged landscape should book a spring or summer trip, as National Park Service guides are onboard during these months to provide educational opportunities between Seattle and Shelby, Montana from the Klondike Gold Rush National Historic Park. Family bedrooms and suites are available. Running daily, the trip lasts 46 hours and the train is outfitted with a cafe and dining car. A one-way value ticket is around $174.
Our Hotel Picks: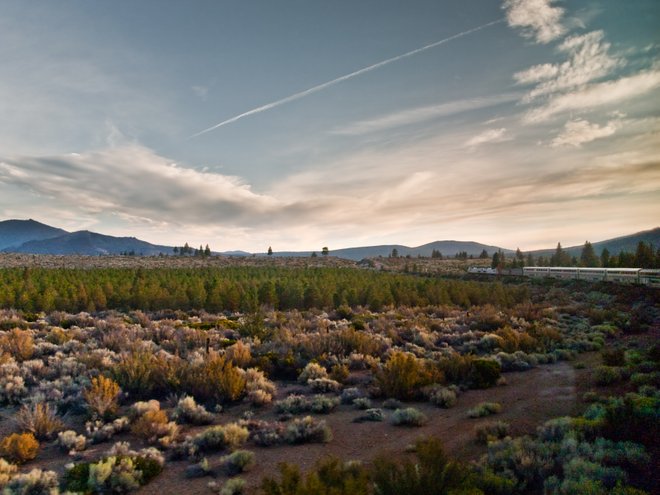 With breathtaking scenery throughout the journey, the nearly 1,400-mile Coast Starlight route runs daily between Seattle and Los Angeles. For riders that board the train in Seattle, the 35-hour trip will take them through popular cities like Portland, Santa Barbara, and then Oakland. With snowy views of the Cascade mountain range, the striking Mount Shasta, and stretches of the Pacific Ocean, it's no doubt a beautiful ride bookmarked by two popular travel destinations. Scenic vistas are particularly lovely from the Sightseer Lounge Car, and cars with up to four beds are available. Two different educational programs from the National Park Service are available on this route. The Amtrak train is outfitted with a cafe and dining car. A one-way value ticket is around $115.
Our Hotel Picks: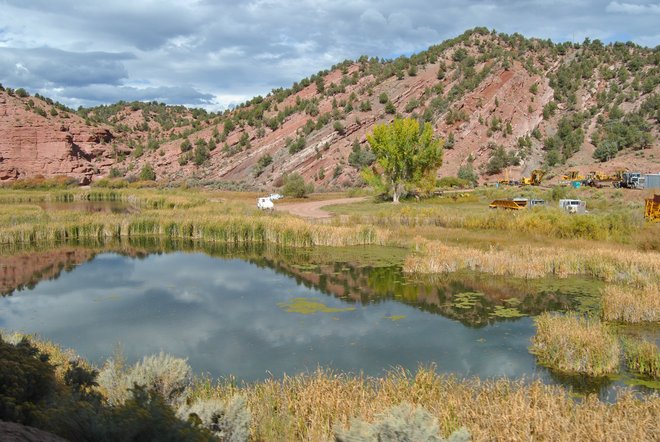 The California Zephyr Amtrak line is filled with exceptional scenery between its Chicago starting point through Denver, the Rocky Mountains, Salt Lake City, the Sierra Nevadas, and its final stop in San Francisco. Highlights include the Moffat Tunnel that cuts through the Continental Divide, the rugged Glenwood Canyon in Colorado, Winter Park ski town, and freshwater Donner Lake in California. National Park Service guides are also on board for specific stretches to provide information on the landscape. Trains run daily on this route and the whole trip will take approximately 51 hours and 20 minutes. The train has both a cafe and dining car, and like other Amtrak trains, small dogs and cats are allowed. A one-way value ticket costs $163.
Our Hotel Picks:
Photo courtesy of Glen Beltz/Flickr
A (relatively) short and sweet train route, the Pacific Surfliner is a roughly six-hour journey from San Luis Obispo to San Diego. This California route hugs the beautiful Pacific Coast and goes through charming small towns such as Solvang, stunning Santa Barbara, and several Los Angeles areas. Special racks are available for surfboards, plus there are the usual bicycle racks. Wi-Fi and a cafe serving meals, snacks, and alcoholic and nonalcoholic beverages are available. Business class and coach seats can be reserved. A one-way value ticket costs $61.
Our Hotel Picks:
Editor's Note: Train ticket costs are accurate as of publishing date.
You'll Also Like:
All products are independently selected by our writers and editors. If you buy something through our links, Oyster may earn an affiliate commission.