Earlier this week, we gave you a special peek into the quiet, tucked-away, family-run hotels that help to characterize some of Europe's small towns, and even the streets of its bustling cities as well. But while these sweet hidden gems may be even harder to discover on this side of the pond, they do exist -- our country is home to several hundred boutiques and inns that operate as family businesses; in fact, many of them have been operating as such for generations. A family-run hotel stay can make for a truly unique experience -- which is perhaps why a handful of these properties have attracted generations of visitors as well. Here we bring you the 10 best family-run hotels in all of the United States. With owners from father-daughter duos to families with famous ancestors, these inns from Vermont to San Diego make you feel right at home.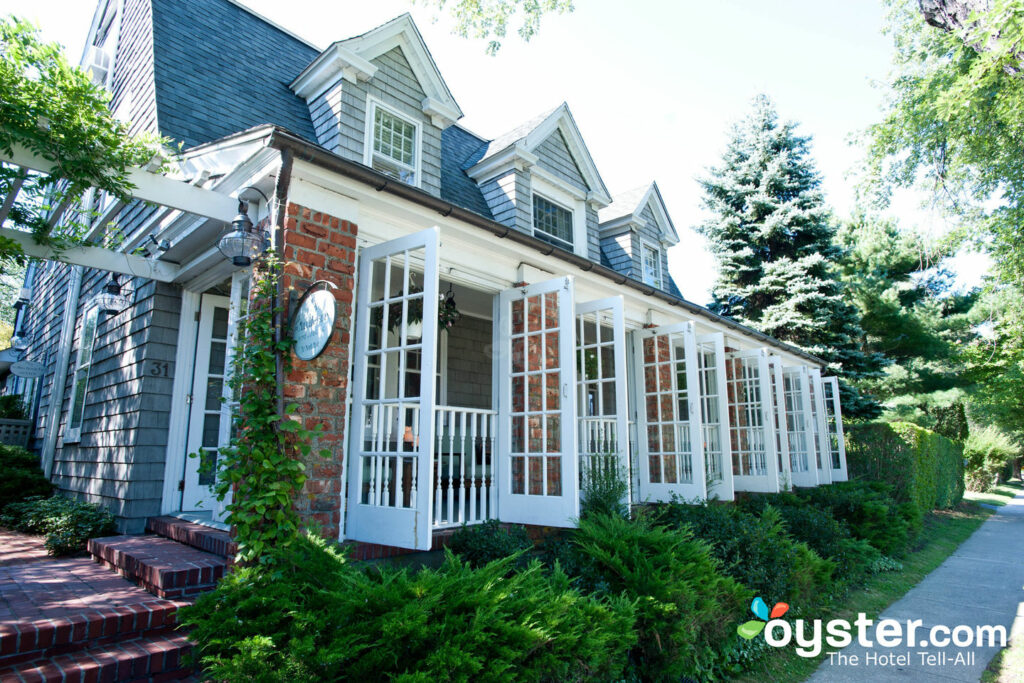 Originally built in 1790 by the Parson family, The Mill House Inn has been operating as a luxe bed and breakfast for over 40 years. These days, Sylvia and Gary Muller own and run the inn with the help of their dog; the couple's love of canines is readily apparent in all of the rooms. Over all of these centuries, the property has only changed hands several times; and Patrick Lynch, who purchased Mill House in 1860, is rumored to haunt the place every now and then. Guests here can expect a free daily breakfast served in the rose garden, high-tech rooms, and a convenient location right on East Hampton's Main Street.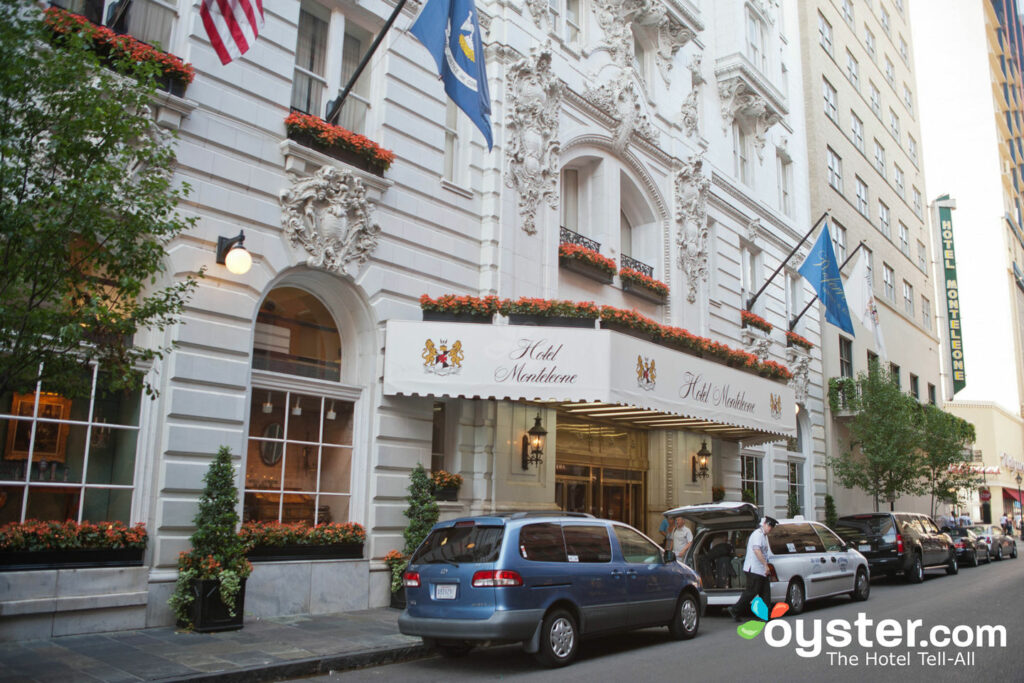 One of the most storied hotels in the entire country, let alone New Orleans (everyone from Truman Capote to Tommy Lee Jones have passed through), Hotel Monteleone was purchased in 1860 by an Italian nobleman and has remained in the Monteleone family — through five generations — ever since. The elegant property, with a prime French Quarter location, is known for its small, but lovely, rooms and iconic Carousel Bar, where the centerpiece is a bar that literally spins — whether you've had one too many cocktails or not!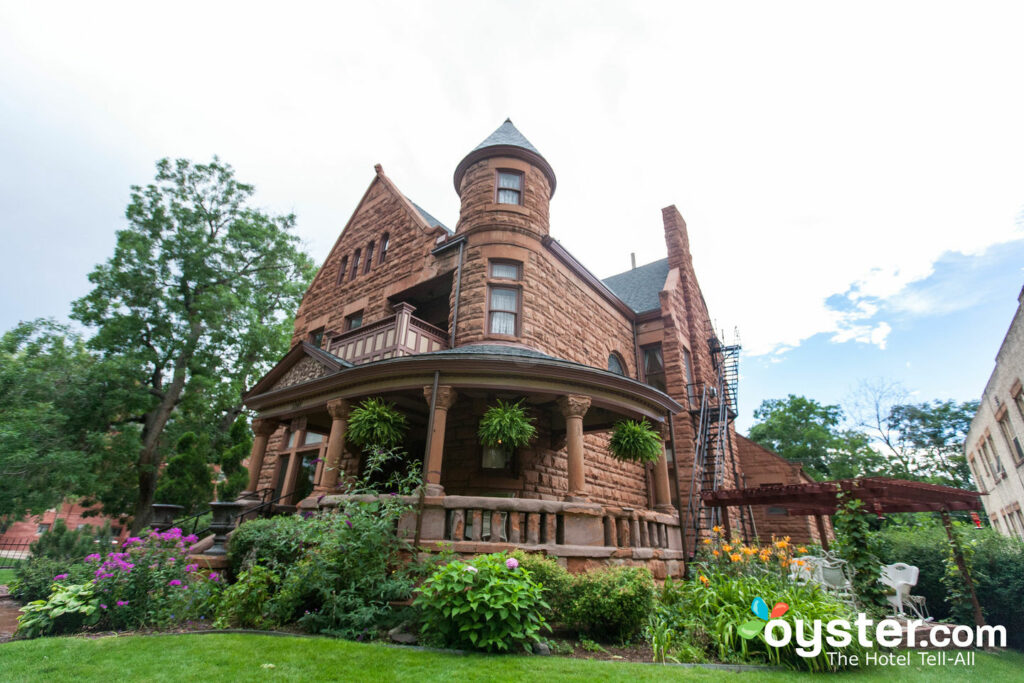 Capitol Hill Mansion Bed & Breakfast is an eight-room inn set in an historic building on Millionaires Row in the Museum District of downtown Denver. This family-run inn is operated by a friendly father-daughter duo. Dad Carl Schmidt owns the hotel and cooks up the hot daily breakfast, and there's a free evening wine service for guests as well. Rooms are individually decorated in an ornately traditional style with antique furnishings, and some have fireplaces, hot tubs, or private balconies.
Related Link: The 5 Most Romantic Hotels in Denver
Couple Peter and Lori, along with their two children and two dogs, run the cozy Black Walnut Inn, which was originally built by the supervising architect of the Biltmore Estate, Richard Sharp-Smith, in 1899. With a beautiful lawn with koi ponds, and eight elegant rooms with lovely furnishings, the inn offers a charming place to stay in the historic Montford district. The owners serve a three-course breakfast that guests rave about, and evening hors d'oeuvres with wine.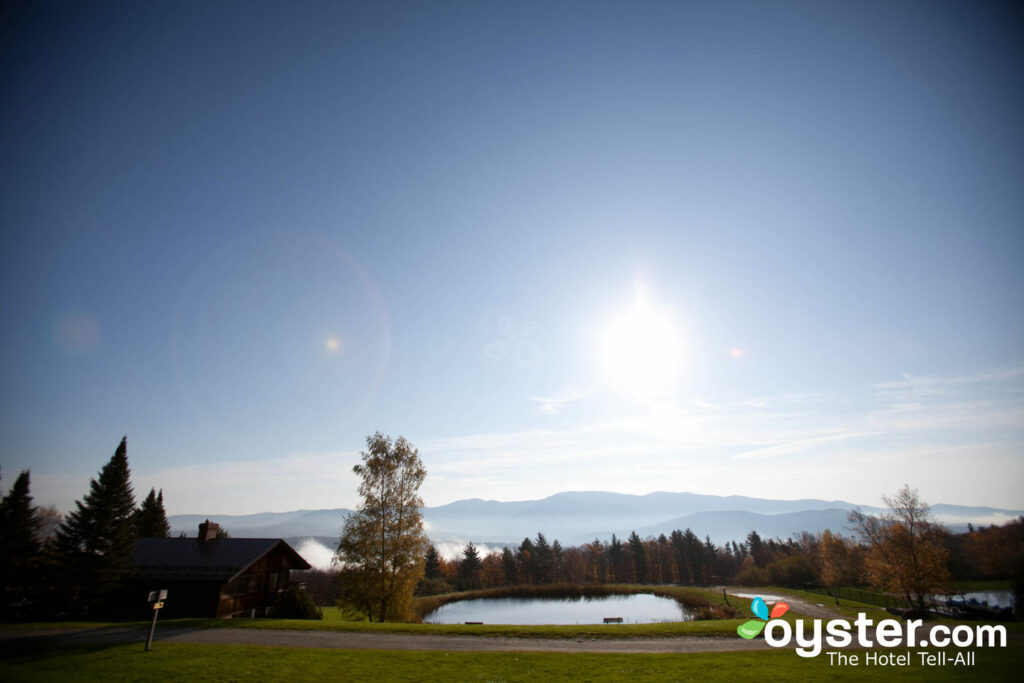 This 96-room lodge has become a destination unto itself, not just for its excellent amenities and impressive views, but for its rich history. The charming property is still run by the famous Trapp family, whose story was told in the movie The Sound of Music, and original memorabilia from past generations is displayed everywhere. Rooms are large, bright, and comfortable, and the resort has tons to do on-site, with facilities including a fitness center, three pools, a brewery, and three restaurants.
You Might Also Like: From Chefs to Sultans, the Most Unlikely Hotel Owners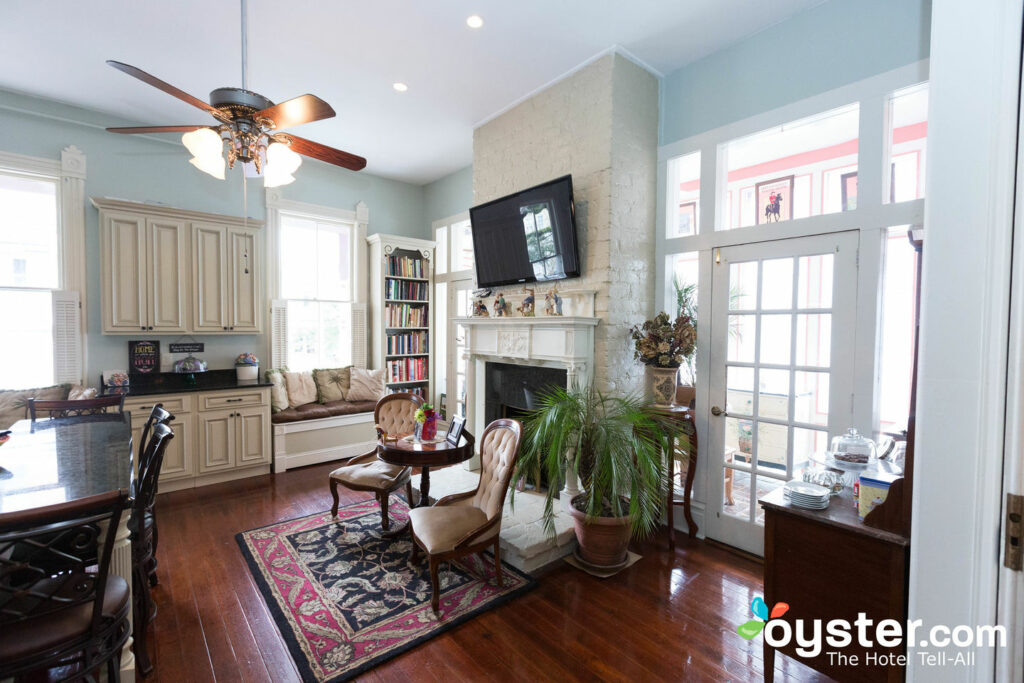 Innkeepers Jane and Johnny Reed — who met, fell in love, married, and had a daughter, Sarah, over the four years spent restoring this Victorian home (cue the awwws) — live on-site, so they're always available for recommendations, stories, fresh snacks, you name it. Together they deliver old-fashioned Southern hospitality at Amethyst Inn, which sits near Forsyth Park in Savannah's historic district. The property features four antique-filled rooms that have private bathrooms and ornamental fireplaces, and four one- and two-bedroom suites that offer full kitchens or kitchenettes. The house has an outdoor pool, 19th-century dining and sitting parlors, and two furnished porches, as well.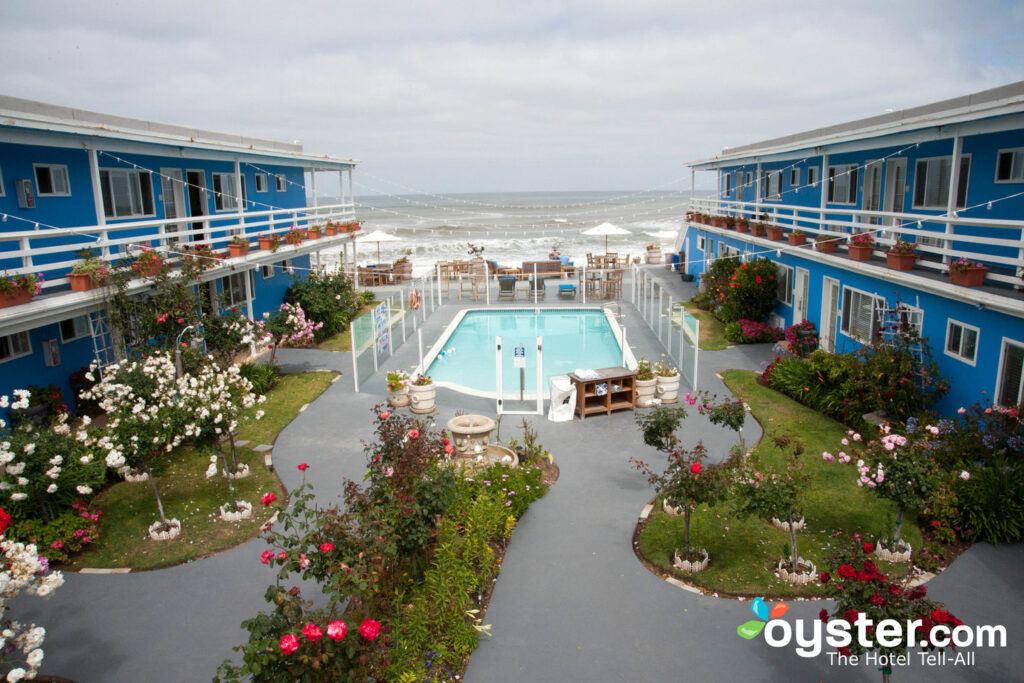 This mid-range, 24-room cliffside inn, originally developed in the 1950s, is one of the few San Diego properties right on the Pacific Ocean. It's a humble, motel-style property — rooms have exterior entrances — but it's painted blue, with white trim, which adds a cheery, beachy feel. The color choices were adorably inspired by the blue and white architecture of Santorini, which the owners visited and subsequently fell in love with. The grounds are lush and planted with lots of beautiful flowers.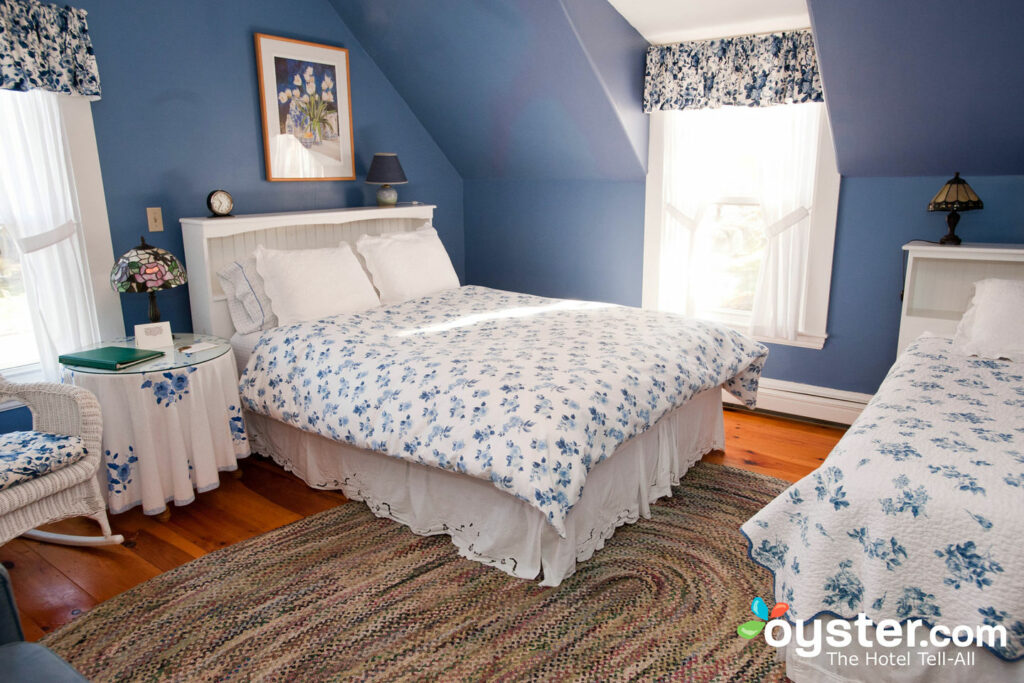 The intimate James Place Inn, offering seven rooms on a quiet street near central Freeport and local shopping, is run by Tori and Robin Baron, with the help of their young daughter. The family is on hand daily, serving an extensive, homemade, free breakfast each morning and offering baked goods in the afternoons. The polished rooms are named for the color on the walls, and some come with fireplaces or soaking tubs. This inn might be in a historic Victorian home, but it also offers modern amenities such as free Wi-Fi and flat-screen TVs.
Situated on the outskirts of Charleston's historic district, Ansonborough Inn is an upper-middle-range boutique hotel with charming interiors that hark back to its industrial past. This former stationer's warehouse — which received a full remodel from owners George and Sandra Fennell about 10 years ago — blends rustic details, like exposed brick walls and wooden ceiling beams, with elegant antique pieces. Its 45 rooms are spacious and homey, and some even have fireplaces and soaring 16-foot ceilings. The hotel offers a free breakfast with freshly baked breads and various hot items, as well as a free afternoon cheese and wine reception and cookies throughout the day.
Take a look at the best boutique hotels in Charleston >>
Rural New England certainly has a way of capturing people's hearts, and Joe and Jill Lavin make perfect examples; the couple purchased Vermont's Norwich Inn in 2006 after visiting their son, then a student at Dartmouth College just across the bridge in Hanover, NH, and falling in love with the surrounding area. Along with innkeeper Taryn Foster, the Lavins welcomes both visiting parents and leaf peepers every year at this quaint, historic inn where famed former guests include President James Monroe and Dr. Seuss.
All products are independently selected by our writers and editors. If you buy something through our links, Oyster may earn an affiliate commission.