The Best Road Trips is a weekly summer series highlighting our favorite getaways from major cities all over the United States.
Seattle may be known as the home of grunge rock, Starbucks coffee, and grey skies, but that doesn't mean its residents are grim. In fact, the city has one of the lowest crime rates in the entire country; and has both beautiful scenery and a bangin' nightlife scene. But should locals (or visitors!) need a day off the java or a weekend without rain, there are plenty of nearby places to check out. The best part -- each of these three trips takes less than three hours to drive, meaning if you only have one day to spend outside of Seattle, you can do it up right. So pack your bags, slather on some SPF (hey, you can burnt when there are clouds!) and hop in the whip -- we've got some miles to cover.
Road Trip #1: Seattle to San Juan Islands, WA
Total Driving Time: 2 hours, 46 minutes
Distance Covered: 104 miles
Take This Trip If: You're looking for an island escape that doesn't require a transcontinental flight.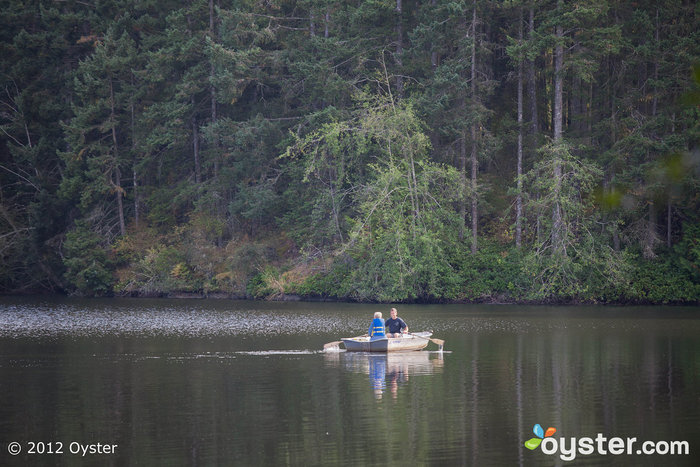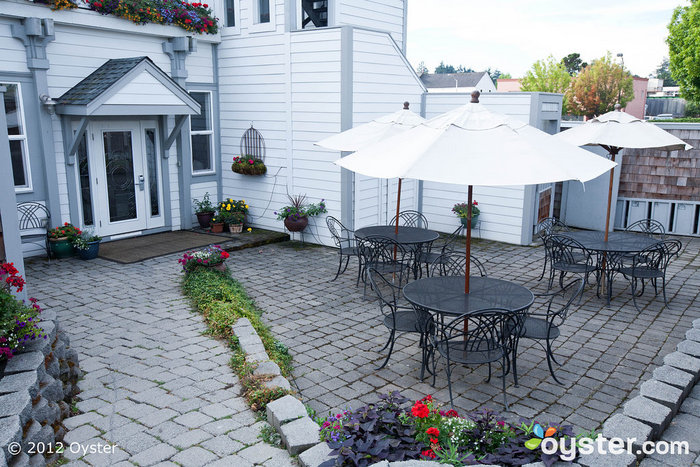 The San Juan Islands (a collection of around 800; 600 of the isles are unnamed) are a popular summer getaway for Washingtonians, and have a relaxed, back-to-nature vibe; expect farmlands, evergreen forests, nature trails, whale-watching, and mom-and-pop shops. Popular activities include hiking, wildlife spotting (whale-watching in particular is common, and the Shark Reef trail on Lopez Island leads to a harbor seal hangout), sailing, and kayaking. For those days when it does rain, the islands have several wineries, farms, and museums. Although properties are more intimate than luxurious, the Outlook Inn is a romantic boutique that boasts killer views of Eastsound from almost anywhere you can stand. Service is incredibly personalized, and perks like free Wi-Fi and fresh food from an on-site cafe make this hotel a choice pick. Those with slimmer budgets should check out the Bird Rock Hotel, a charming, 15-room no-frills B&B. The hotel's central location, though, is definitely the highlight — just a block from the ferry landing, and within walking distance to plenty of shopping and dining in downtown Friday Harbor.
Top Driving Tip: In peak season (summer), the ferries fill up fast — so you'll need to arrive early in order to ensure you get on board, as the lines can take hours to get through. You can find the latest ferry schedule here.
Road Trip #2: Seattle to Portland, OR
Total Driving Time: 2 hours, 57 minutes
Distance Covered: 174 miles
Take This Trip If: You wanna mellow out in a city setting.
Arguably one of the U.S.'s most environmentally friendly cities, Portland offers visitors an extensive public transit system and sustainable options in nearly every part of the city, from restaurants, to hotels, to public parks. Along with this eco-centered push comes an "urban growth boundary," making the city feel extremely compact and navigable. Plus, there are no temperatures extremes in Portland (gotta love the Pacific Northwest!), so summers tend to be pleasant and dry. Plus, with killer food, beer and wine, this laid-back city is perfect for urbanites seeking a somewhat metropolitan escape. (Did we mention marijuana use is relatively rampant here?) If you're looking to splurge a bit and stay in a chic, modern spot, check out the Hotel Monaco Portland, a Kimpton Hotel. Despite it's offbeat perks — namely, the evening cocktail hour set up with brushes, canvases, and easels for guests to paint with; or the offer of a free companion goldfish for your room — the hotel is decidedly upscale. Rooms are large, with bright, whimsical decor; local art is showcased on each floor; and Red Star Tavern hosts a popular happy hour. A more affordable option, the Inn at Northrup Station is an all-suites boutique known for its bright, quirky 70s-style decor. All of the guest rooms feature kitchenettes, big flat-screen TVs, and free Wi-Fi. Freebies such as weekly Wednesday wine tastings and streetcar tickets add value to this savvy choice.
Top Driving Tip: I-5 is really the only practical route from Seattle to Portland — it's a straight shot of a drive. There is no "back way" that makes any sense, unless you want to detour an extra 2 hours through Yakima or Aberdeen, WA, without adding much scenery. I-5 is not a very pretty drive, but it's the only way that makes sense.
Road Trip #3: Seattle to Vancouver, BC, Canada
Total Driving Time: 2 hours, 42 minutes
Distance Covered: 141 miles
Take This Trip If: Your passport is collecting far more dust than stamps.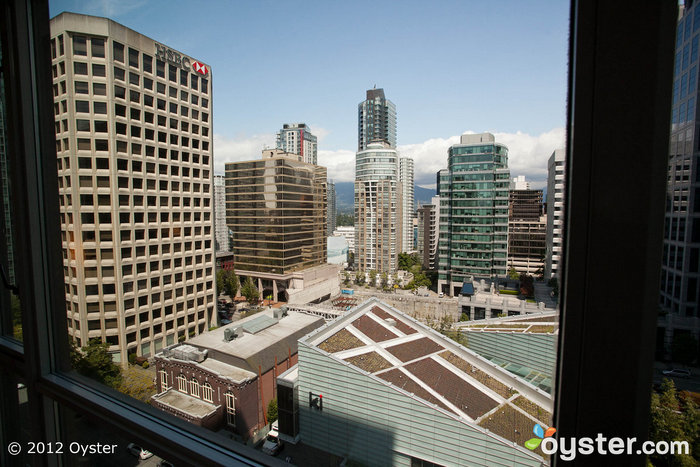 Vancouver features one of the most appealing environmental juxtapositions a city can offer: that of the mountains and the sea. Continually ranked as one of the world's most "livable cities," this coastal metropolis has urban perks, like cultural diversity and international cuisine, without the litter and smog of many other big cities. Outdoor enthusiasts will likely appreciate Vancouver's parks, gardens, beaches, and mountains, and those who prefer a classic cosmopolitan experience should check out the trendy boutiques and luxury dining on Robson Street. While Downtown houses most of Vancouver's commercial and office space, the West End is home to lush gardens and stunning beaches along English Bay, which gets lively when the sun comes out. If you're looking to get seriously fancy, there's no better option for your stay than the Shangri-La Hotel, situated in the heart of the Downtown area. The hotel's large rooms feature free Wi-Fi, flat-screen TVs with DVR, bedside controls for curtains and lights, and floor-to-ceiling windows. But the massive granite-and-marble bathrooms are the real highlight, featuring separate showers and tubs, as well as an additional flat-screen. The hotel also has a Jean-Georges restaurant and a hip spa, both of which are extremely pricey — and awesome. Value-minded partiers should post up at the Ramada Inn and Suites: The hotel offers fairly comfy, small rooms with plain decor, plus studios and suites that come with kitchens. You can also score free passes for a fitness center down the street, a free business center, and a loud, hip nightclub on the ground floor.
Top Driving Tip: Before you reach one of the four border crossings, check Northbound Border Wait Times to see current waits at each crossing. You should also tune your radio to AM730 to hear traffic updates prior to reaching the border.
RELATED LINKS:
All products are independently selected by our writers and editors. If you buy something through our links, Oyster may earn an affiliate commission.