Going on holiday is the perfect time to relax and get away from the stresses of work and home. Regardless of where you are, a trip to a spa is the ultimate way to unwind -- so why not include that in your criteria when choosing somewhere to stay? Here are some beautiful hotels in sunny Mediterranean destinations that have their very own spas that are pretty spectacular, too.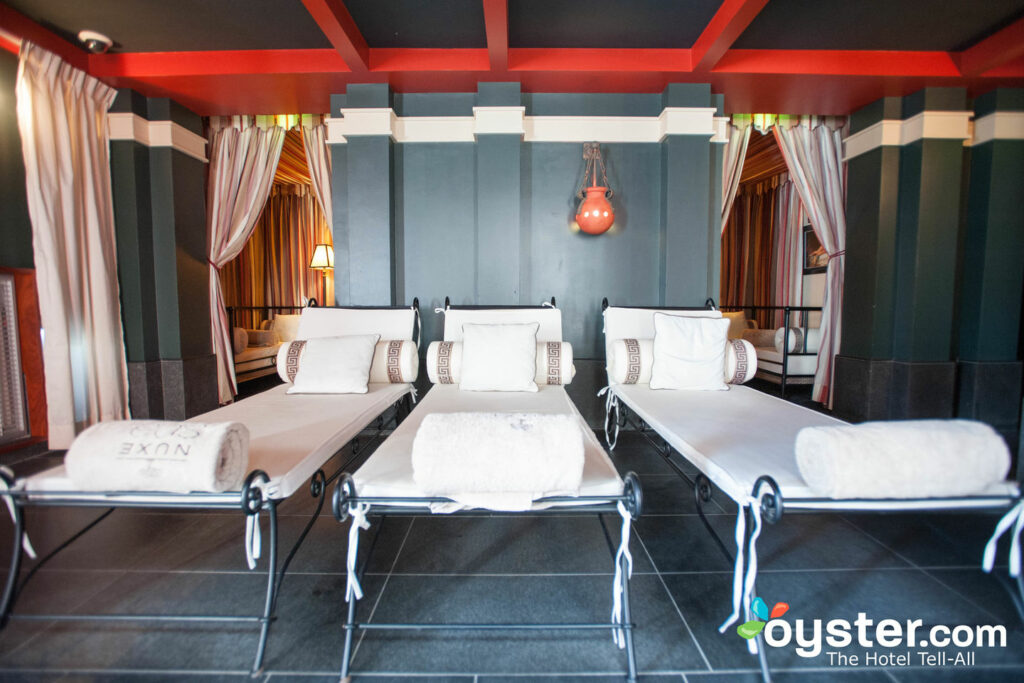 If you're looking for an old-world
experience in a fantastic setting, you can't go wrong with Le Grand
Hotel de Bordeaux. Spa access is available to all guests; it often requires a fee but it's included in the rates for some suites.
Spend your day relaxing in the stylish
spa with its indoor pool, sauna, and rooftop hot tub — then get ready
for a show across the road at the famous Grand Theatre. This hotel
also offers 24-hour cocktails so you can continue to unwind well into
the early hours.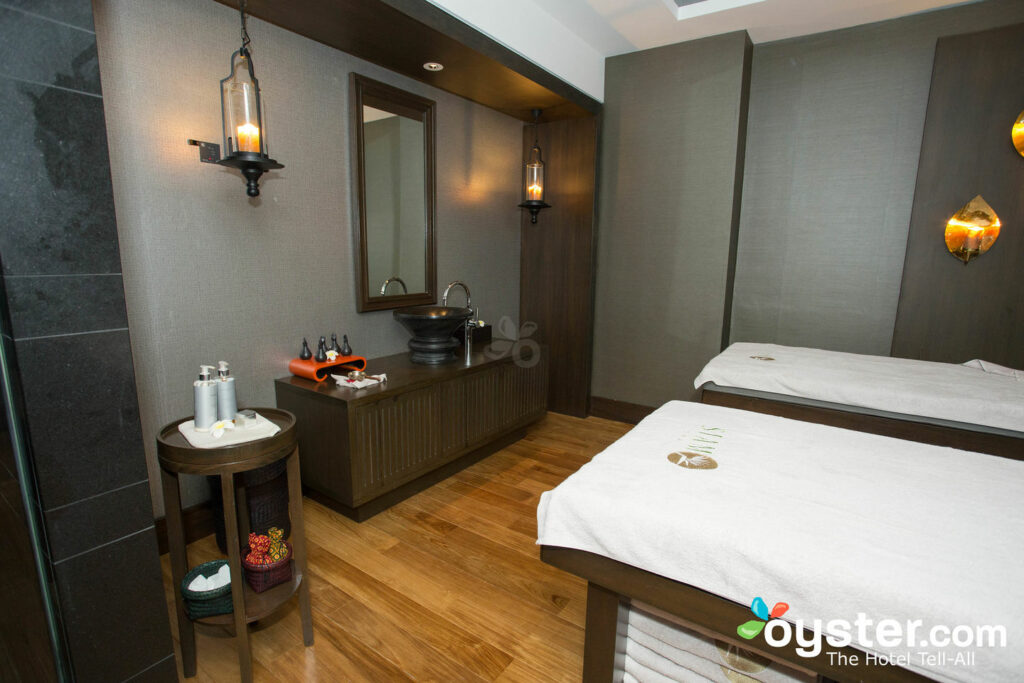 This adults-only resort is a
sophisticated place to soak up some sun and recharge your batteries.
There's a full-service El Siam Spa on-site with an extensive
treatment menu so you can be pampered in any way you wish.
There are also yoga and Pilates classes
available and these are both a great way to improve flexibility and circulation, as well as help block out any external stresses.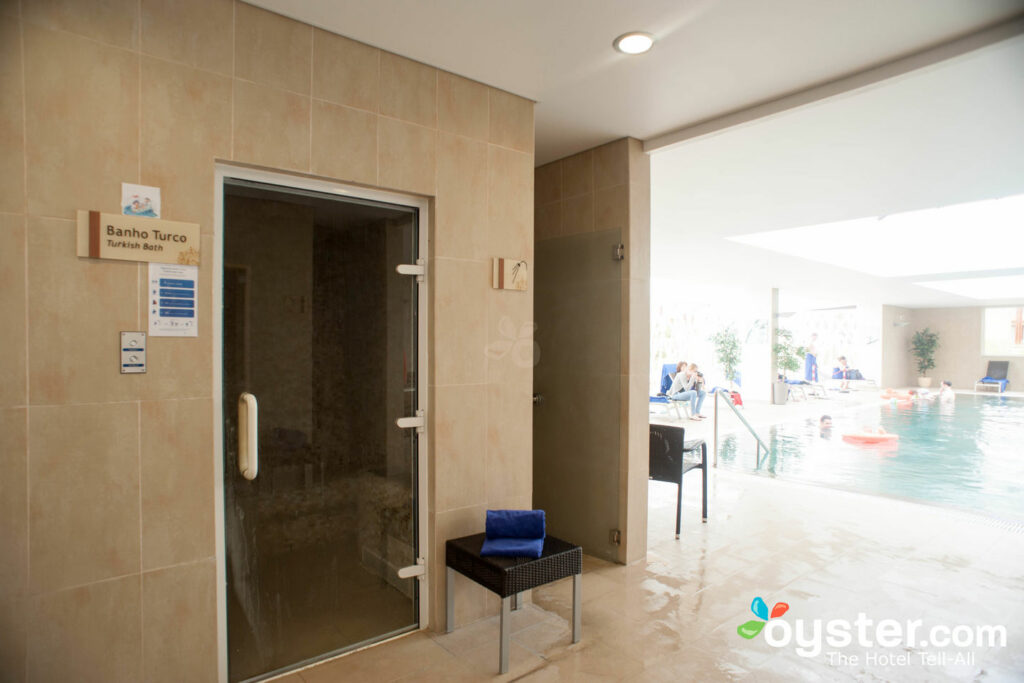 This family-orientated resort offers
guests a wide range of facilities in a stunning location. The focus
here is definitely on families, with plenty for children to do,
including a dedicated kids pool for them to enjoy.
The on-site spa has been designed with
rejuvenation in mind. Perhaps stop by for an energising treatment
before you whisk the family off to one of the nearby water parks, or
ahead of a game of golf.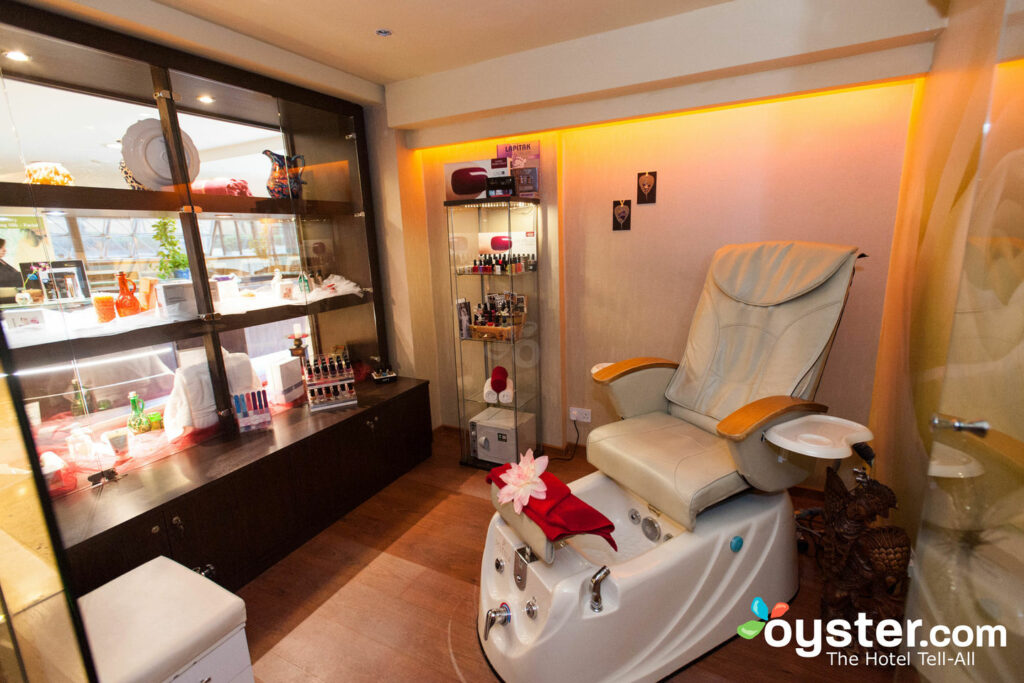 This huge hotel has so much to offer — from gorgeous design through to the beautiful setting. As well as the
standard spa facilities you'd expect, the Intercontinental also has a
Turkish hamam, where guest can just let the worries of the world pass
by.
One of the specialities of the
Intercontinental is the synchronised four-hand massage, but there are
all sorts of treatments on offer that will relax, nourish, and
detoxify your body.
Set atop a hill in a beautiful natural
environment, this luxurious hotel is a haven for travellers who just
want to get away to a peaceful place.
The spa offers unique experiences for
the mind, body and soul; from aromatherapy and reflexology, through
to facial treatments and exfoliation.
This hotel is located just a three
minutes' walk from the beach, making it perfectly placed for a summer
holiday. The spa is small but there are wet and dry saunas as well as
a lovely treatment menu.
There are two stunning outdoor pools
that tend to draw guest during the day, but the Lesante also
has an indoor pool, whirlpool, and small fitness centre.
For those of you looking for a city
break as well as a Mediterranean beach holiday, this striking hotel
in Paris would make the perfect stop-gap for some pampering — either
on your way to a Mediterranean resort or home.
With two Michelin-starred restaurants
on-site and one of the most spectacular spas you're ever likely to
visit, as you can imagine, this hotel features rooms that come at quite the price. However,
if you want to live the high life in the centre of Paris while you
take some time to unwind, this is the perfect pick.
A Mediterranean holiday is usually
about sun, sea, sand and getting away to somewhere beautiful for a
little while. Treating yourself to a few spa treatments can be the
perfect way to make an already enjoyable holiday even more special.
All products are independently selected by our writers and editors. If you buy something through our links, Oyster may earn an affiliate commission.