When visiting Mexico, you have quite the range of options when it comes to where to stay. There are, of course, the bustling all-inclusives, but there are also smaller, quainter properties that are filled with charm. If you're looking for a slightly quieter hotel that exudes a lovely atmosphere, consider one of these delightful retreats.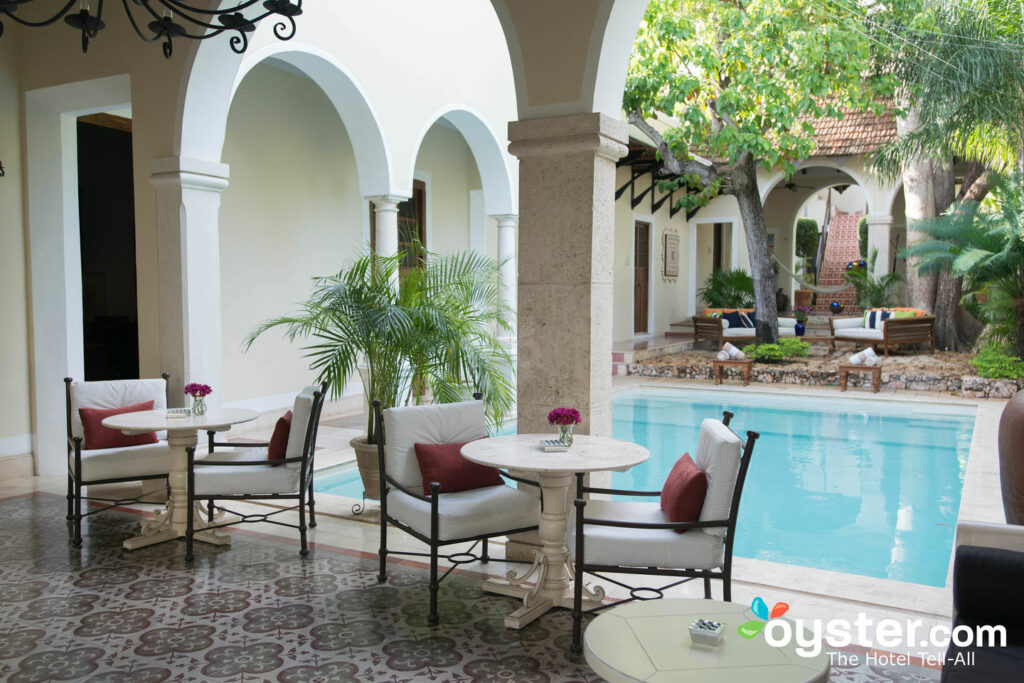 Located just off Merida's main avenue, Paseo Montejo, this upscale hotel has only seven rooms, providing an intimate experience. Original details like tiling and exposed beams lend the hotel a charming touch, but the property still has plenty of modern amenities, like flat-screen TVs, iPod docks, and free Wi-Fi. There might not be a full restaurant, but guests can still enjoy libations at the on-site wine and tequila bar. Guests can also walk through the hotel's lush gardens.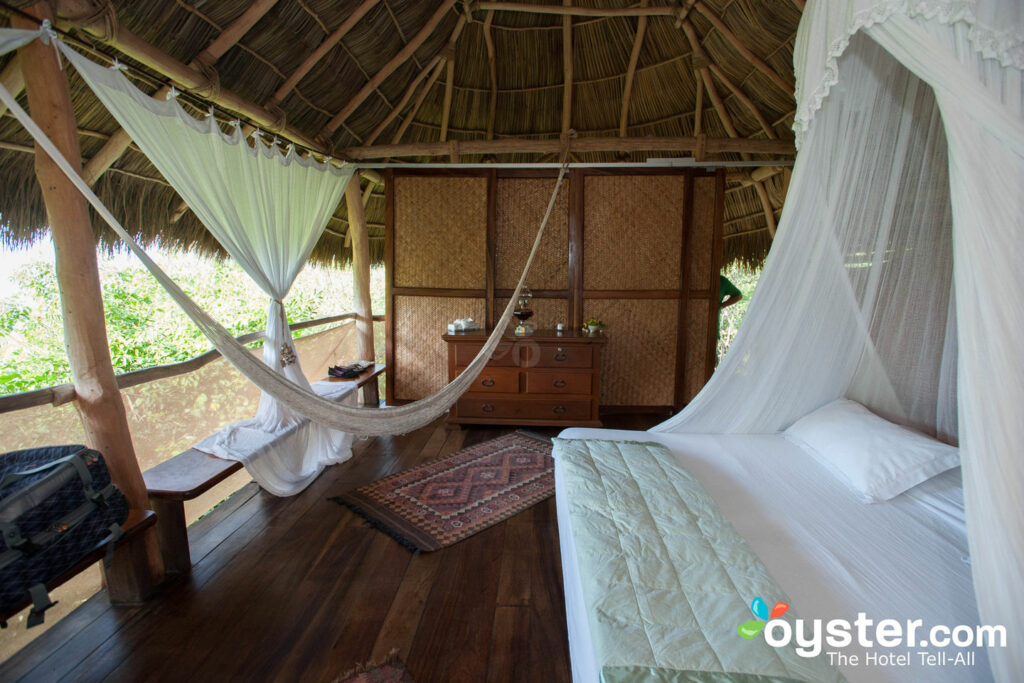 At this enchanting yoga retreat, you'll feel relaxingly isolated—it's situated on 12 acres of seaside jungle, and has no electricity outside its restaurant and yoga studio. Accommodations are lit by candles and lanterns. It's perfect for a total detox. The entire hotel was built using traditional methods and local materials, encompassing the property's holistic outlook. Guests can enjoy spa treatments or healthy meals at the mainly vegetarian restaurant.
Stay in a private villa at this hillside hotel and get some of the best views around. Each accommodation is individually decorated with a personal touch—guests will find hand-painted tiles and handmade wooden chairs in some of the villas. While the hotel feels secluded, thanks to its jungle environment, it's only an eight-minute walk to Sayulita's restaurants, shops, and beaches.
To get to this charming adult-only hotel, you'll have to hop on a boat. It's located in the village of Yelapa, 45 minutes south of Puerto Vallarta, which is only accessible by sea. Once guests arrive by speedboat, they hike through bamboo groves to the hillside accommodations. Each of its eight houses features open-air, gazebo-style rooms beneath a thatched palapa roof, though each is decorated in a different theme, from a Balinese/Asian style to a local jungle style.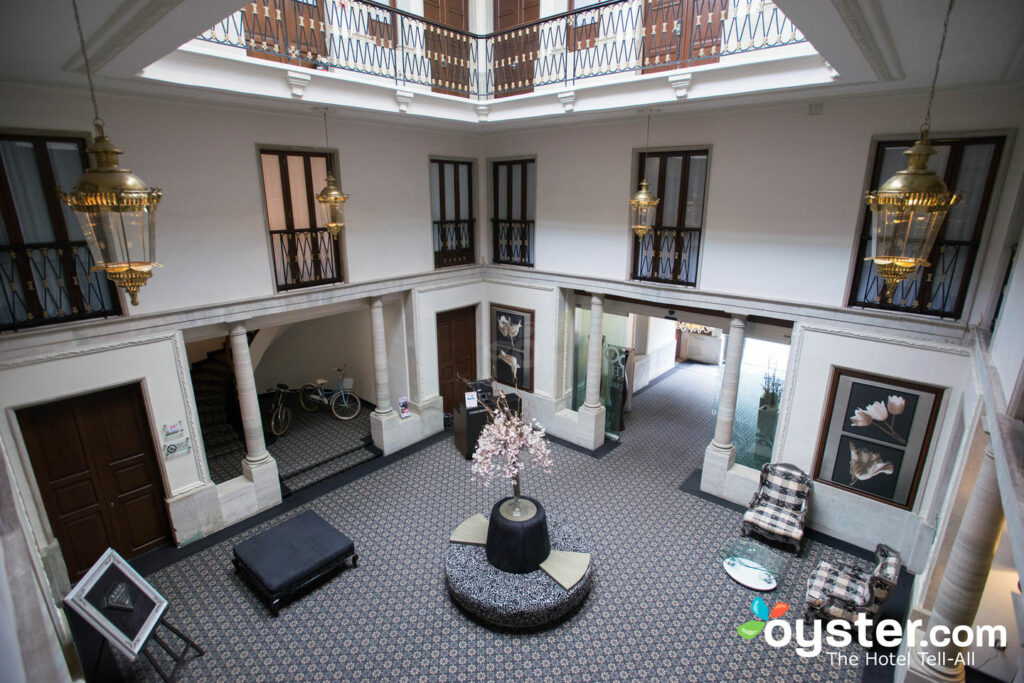 Located off the main square in Guanajuato, this boutique property—built in 1850, of course—can be identified by its wrought-iron balconies and green awnings. Inside, it is decorated with vibrant prints with pops of color. The centerpiece of the hotel is a charming atrium, which some rooms look into. Each room is decorated with unique flair: Among the many design elements are damask wallpaper, exotic woods, decorative headboards, and even dog sculptures.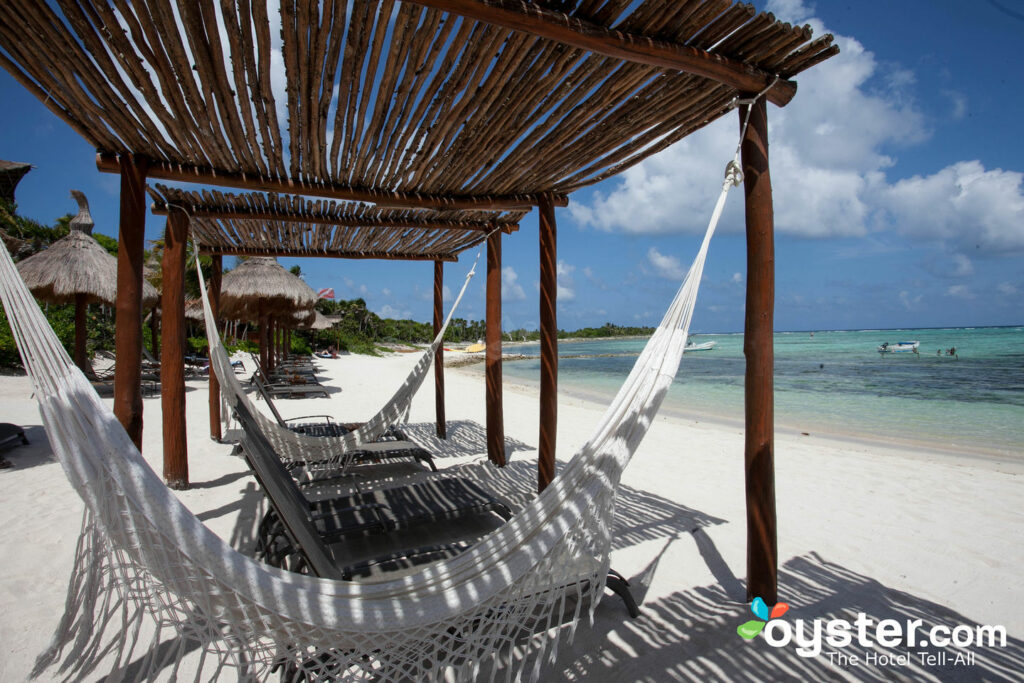 Just 20 minutes north of Tulum, this peaceful, 30-room hotel on the beach features elegant, minimalist decor—a different, yet equally charming approach from the more typical bohemian style. The design focus here is on tranquility, so guests will find soothing palettes of creams and grays, artfully placed pieces of driftwood, and Zen-inspired elements, like a Buddha statue.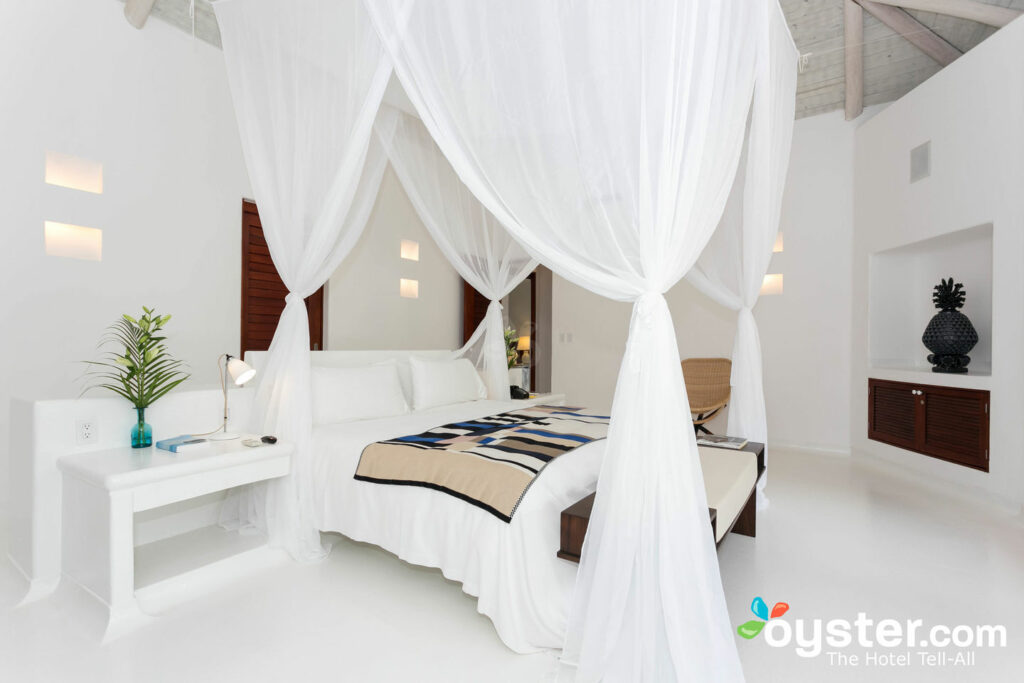 This former estate was once owned by an Italian duchess, explaining its decidedly Mediterranean flair. There are only 29 rooms at the hotel, which sits on 50 manicured acres filled with lush vegetation. Accommodations are decorated in an all-white palette with billowing drapes softening the rooms, and they feature luxe amenities like pre-loaded iPods and Molton Brown toiletries. Some even have private plunge pools. Guests can enjoy the upscale spa, the open-air yoga studio, and two pools, one of which is adult-only.
With just 17 rooms, guests at this hotel are practically guaranteed an intimate experience, making it more suitable for couples rather than families. There's an infinity pool that looks onto the beach, and several accommodations have private plunge pools. All rooms are designed with comfort in mind, featuring air-conditioning, bluetooth speakers, Nespresso coffeemakers, rainfall showerheads in the bathroom, and MALIN+GOETZ toiletries.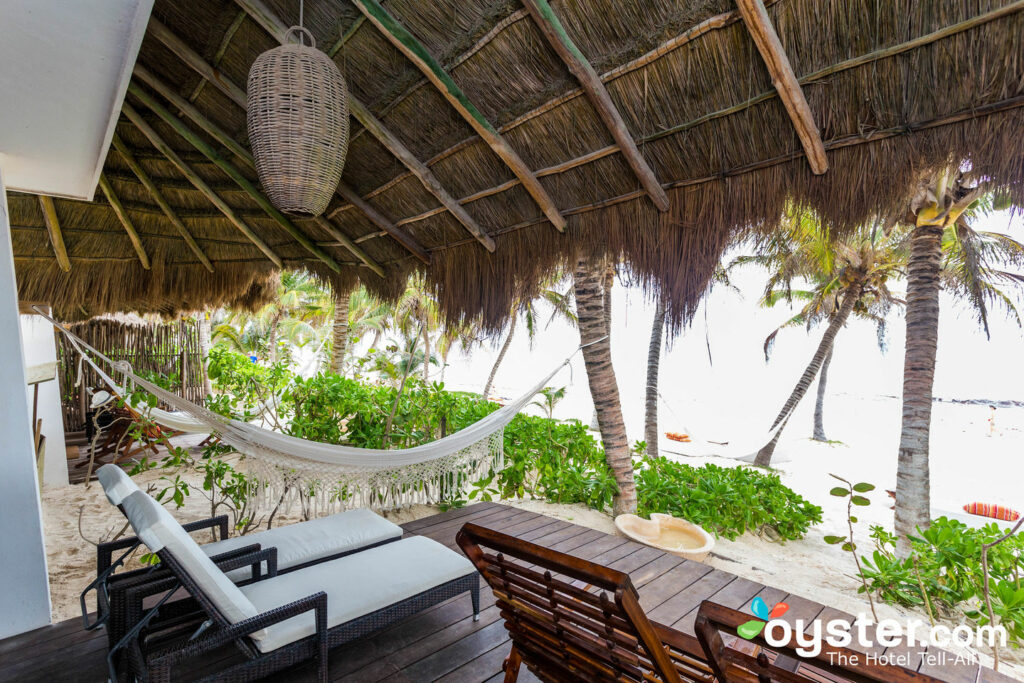 Even though this hotel is in the middle of Hotel Zone, its small scale and location right on the sand makes it a charming escape. Each of its 28 rooms has beachfront access—a major highlight. Guests can enjoy an upscale rustic-chic design, with tree-stump bar stools, thatched roofs, and wooden accents dotting the property. Though there are no TVs or phones in the room, Wi-Fi is provided for free.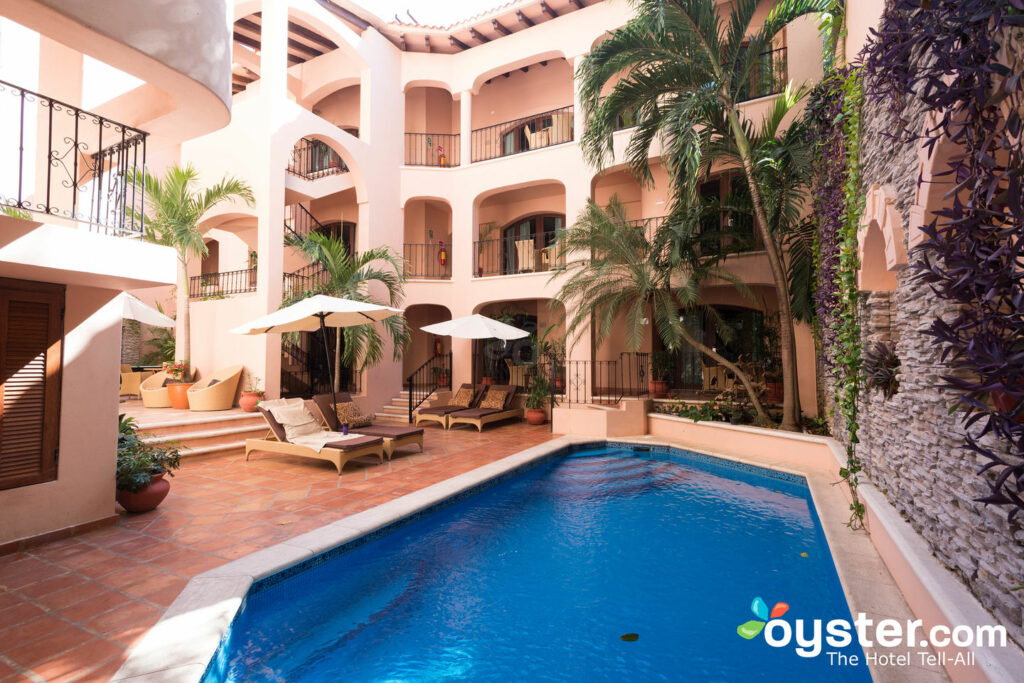 Guests can expect upscale charm at this small Spanish colonial–style hotel right off the bustling La Quinta Avenida—they'll find marble floors, granite counters, and wood furniture across the property. Other notable design elements include wrought-iron railings, woven wicker furniture, Spanish tiled roofing, and warm hues. Rooms are modern, though, and have flat-screen TVs.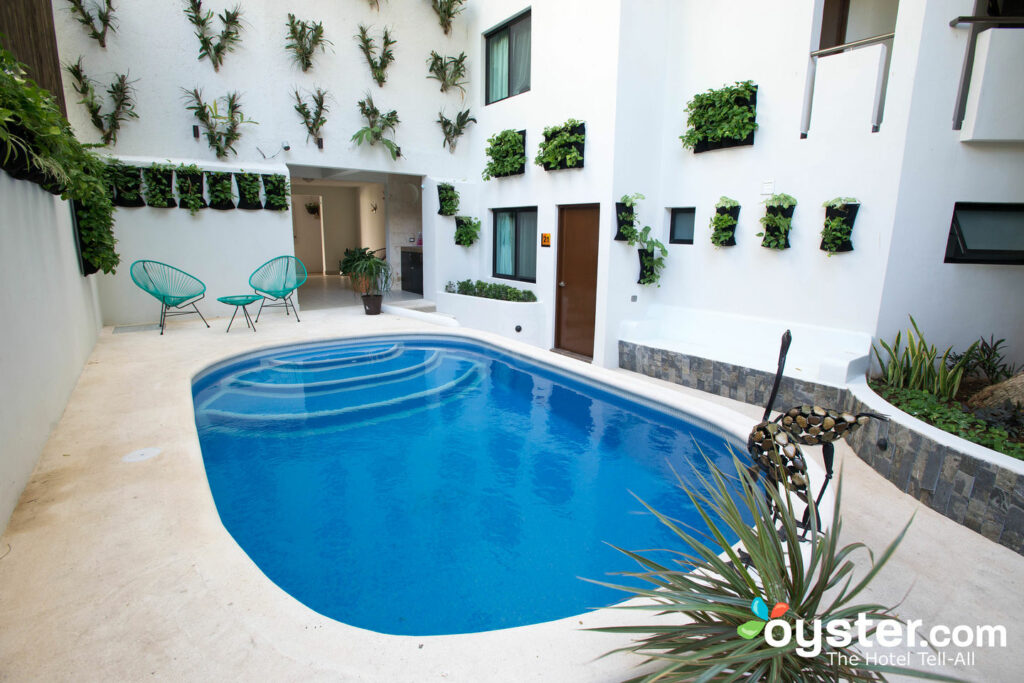 This boutique hotel artfully blends antique and modern details to create a hip urban oasis in the busy beach town. In the lobby, old photographs, vintage artifacts, and contemporary works of art fill the room. There is also plenty of green decor—plants like succulents, palms, and flowers decorate the entire property—they even hang on the walls at one of the two outdoor pools.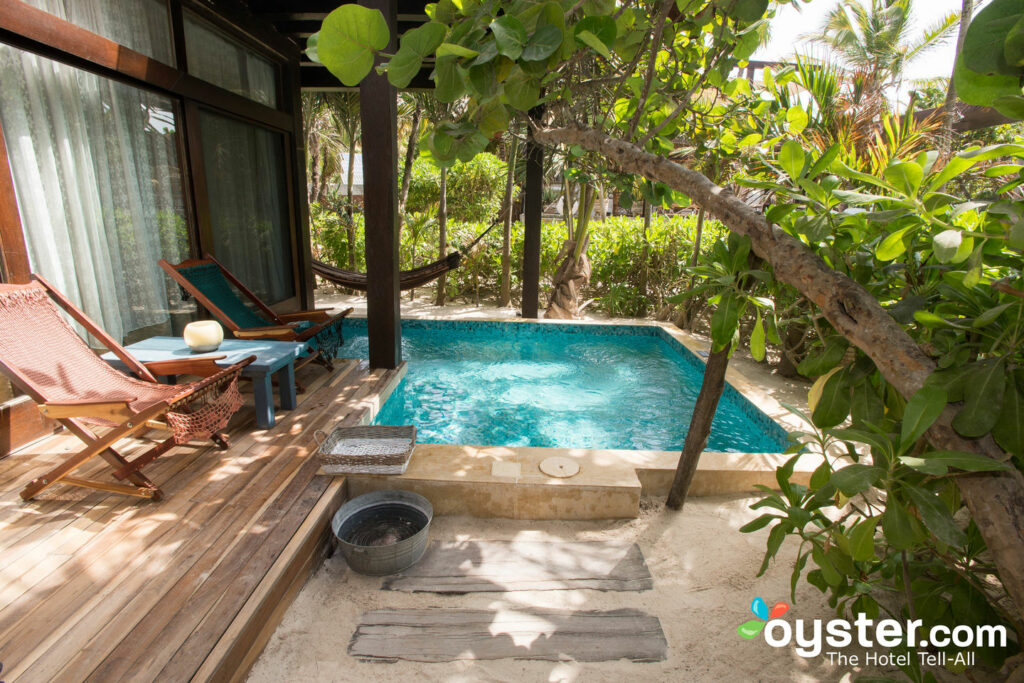 With a mid-century-meets-rustic-BoHo vibe, this beachfront hotel offers guests comfortable amenities, including air-conditioning, WiFi, a spa, and an infinity pool. Fun design elements include cowhide rugs, rose-marble infinity sinks in wooden vanities, and stone accent walls. The spa takes on a similar aesthetic to the accommodations, with thatch walls and natural wood beams blending with copper soaking tubs and sculptural chandeliers.
Though the Esperanza Resort is not one of the smaller resorts on our list, it is one of the most luxurious. Each room here is filled with a blend of rustic-chic and elegant charm. Each night some 700 lanterns are lit by hand, creating a truly romantic atmosphere. Rooms feature whitewashed finishes, chicken-wire cabinets, and chunky, cozy furniture that create a casual, yet stylish flair. Guests can dine at the dramatic cliffside restaurant, Cocina del Mar.
You'll Also Like:
All products are independently selected by our writers and editors. If you buy something through our links, Oyster may earn an affiliate commission.