Easter is fast-approaching, and leading up to the springtime holiday is Holy Week, which, in Roman Catholic tradition, is the last week of Lent, taking place right before Easter (which falls on Sunday, April 20th this year). Parades, processions, traditional celebrations, lively festivities, marching bands, festive foods: These are the sights, sounds, and flavors of Holy Week around the globe, and for travelers who sample a country's culture as much as its fine cuisine and beautiful scenery, visiting a celebratory country during Holy Week is the holy grail -- no pun intended -- of cultural travel. Here are our six top picks for the most festive spots in the world to visit during Holy Week.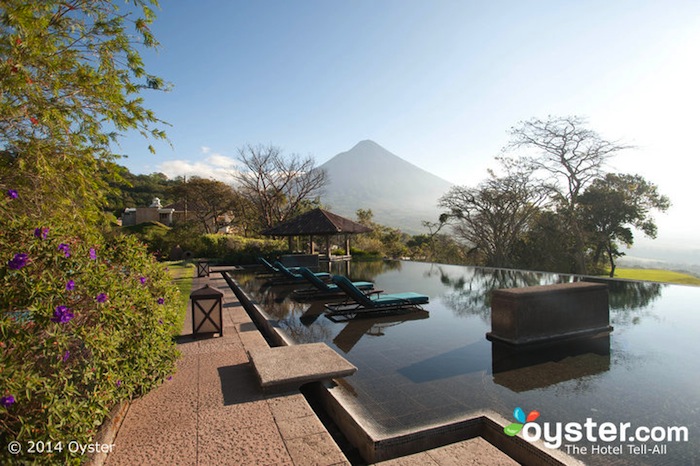 Guatemala is one of the world's most renowned destinations for celebrating Holy Week, thanks to the nation's vibrant and ornate religious festivities. To kick off the week, Guatemalans decorate their streets and homes with palm fronds on Palm Sunday, and the celebration continues through Good Friday. In Antigua, residents scatter the country's famed alfombras — dyed sand and sawdust, with pine needles, flowers and plants — on the cobblestone streets to create spectacularly colored "carpets" that lead the way for religious processions.
Where to Stay: Just 30 minutes from colonial Antigua, La Reunion Golf Resort & Residences gets you close to the Holy Week action but not too close: visit during the day and escape at night to avoid the pulsating — and often overwhelming — crowds.
Catholic Spain knows how to celebrate Holy Week. For more than 500 years, the Spanish have celebrated their religious beliefs with intricate processions, meaningful ceremonies, and of course, Catholic penance. No matter where you visit within the country, you're likely to catch an Easter-themed procession — but Seville is perhaps the most festive Spanish city during Holy Week, with the brotherhoods on horseback in Valladolid and the masked penitents of Seville proceeding throughout the streets on Good Friday. Spectacular floats, illuminated by candlelight, accompany marching bands throughout the festivities and religious statues, some very old and beautifully hand-painted, often make appearances during the Spanish Holy Week processions.
Where to Stay: The Hospes Las Casas Del Rey de Baeza is a charming historic hotel in the heart of Seville's old city. The 18th-century building is a true treat, and will get you into the spirit of historic celebrations.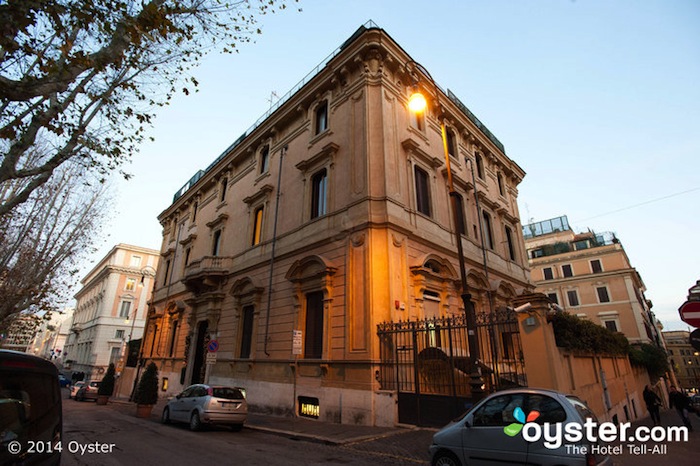 It's no surprise that Italy and Vatican City, an independent nation within the city of Rome, treat Holy Week seriously. Italy's celebrations tend toward the historical, leaning on medieval traditions and taking inspiration from religious holy texts. In many cities throughout the country, actors stage Good Friday performances, and on Easter Sunday, tens of thousands of Catholics gather in the Vatican's St. Peter's Square to participate in a special mass led by the Pope. At this time, the Pope also delivers the urbi et orbi, a special blessing for peace and hope given at both Christmas and Easter.
Where to Stay: The Villa Spalletti Trivelli, with just 12 rooms, is one of Rome's most intimate historic hotels. Staying at this boutique means being within walking distance of the city's major sights, including the locations of many Holy Week celebrations.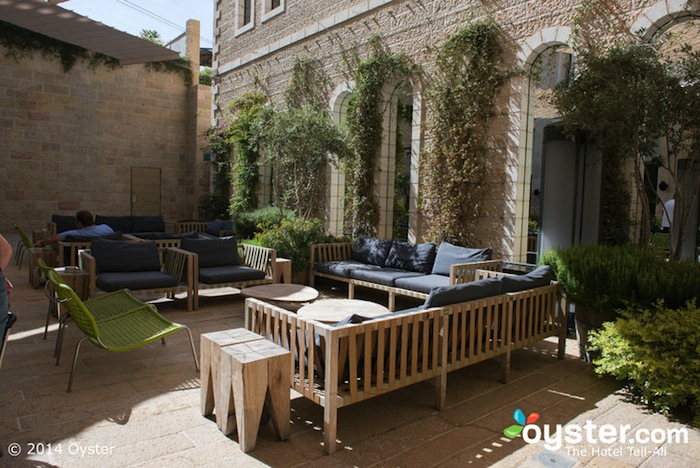 The city of Jerusalem is a logical — and festive — place to celebrate Holy Week and Easter. Christ's supposed homeland, the Holy City of Jerusalem is the original site of the Easter story. Every year, Jerusalem's Holy Week processions include a Palm Sunday parade to commemorate Jesus's entrance into the city. Up to 10,000 participants arrive, and follow Christ's footsteps from Bethphage to Old City, ending at the Church of St. Anne. Mass is held at the Church of the Holy Sepulcre, where many believe Jesus was buried and later rose from the dead. An Easter sunrise service is also held at the Garden Tomb.
Where to Stay: The Mamilla Jerusalem Hotel is one of the city's most beautiful places to stay. The historic-meets-modern decor, which includes awesome detailing like stone walls and contemporary furniture, is particularly attractive, and the hotel is home to several hotspots, including the rooftop restaurant and lounge.
Mexico's Holy Week traditions are an integral part of religious culture. Semana Santa is the year's most important holiday, and many residents throughout the country have the entire week off from work and school to participate in the celebrations. Passion plays, or Holy Week Processions, are held in almost every corner of the country — though the towns of San Cristobal de las Casas, Oaxaca, Pátzcuaro, and Taxco host some of the country's most elaborate processions. On Holy Saturday, many Mexicans participate in bonfires that represent the burning of Judas in effigy. Easter Sunday is a joyous but sedate day of celebration, reserved for mass and a traditional family meal.
Where to Stay: Snuggled in Riviera Maya, just south of Cancun, El Dorado Maroma is a small, boutique getaway where visitors can sample the region's Lenten cuisine, which relies heavily on fresh seafood.
You've heard of the Easter Bunny, but did you know he's (probably) German? That's right, Germany claims the origins of the Easter Bunny, known in the country as der Osterhase. And the country's Easter traditions are robust and colorful — extending far beyond a hopping creature that delivers eggs. Take der Osterbaum, the nation's traditional Easter tree, which is decorated with dyed eggs; or das Osterrad, northern Germany's Easter bonfires, which help predict the success of the upcoming harvest. And you can't miss Germany's delectable Easter goodies, like lamb-shaped dough cakes and mouth-watering chocolates.
Where to Stay: The historic Hotel Adlon Kempinski is an elegant choice located near Berlin's Brandenburg Gate. Though the hotel's history doesn't stretch back as far as Christ's lifetime, you'll still enjoy the ambiance of this pre-war building.
To learn more about Erin Raub, visit her on Google+
RELATED LINKS:
All products are independently selected by our writers and editors. If you buy something through our links, Oyster may earn an affiliate commission.