You're at a restaurant and want wine, but you're not sure what to order. A Tuscan Chianti or Piedmontese Barolo is always a solid choice. Or, you're ready to splurge on new boots, a winter coat, or a handbag. Italian-manufactured clothing and footwear are coveted around the world for their quality and style. The point is, Italians have great taste (like, Maserati- and Marni-level great taste), so you can trust that their favorite domestic travel spots are as favoloso as their food and fashion. Here, we've outlined the top destinations in Italy where Italians themselves vacation.
Southeast Italy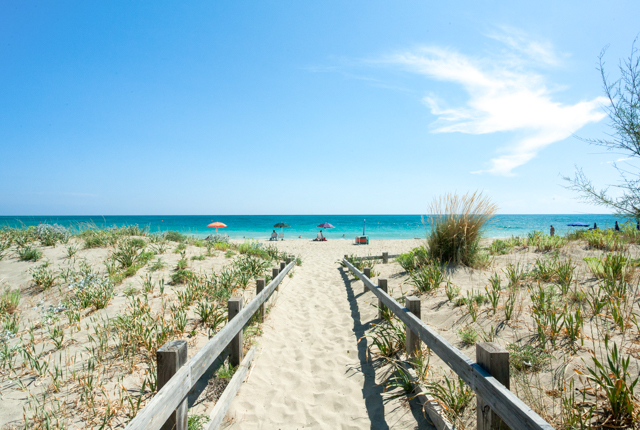 The southeastern part of the country (i.e., the heel of the boot) is less crowded and more affordable than places like Tuscany and the Amalfi Coast. Add sandy beaches with clear waters, plus historic significance, to the peaceful Puglia countryside, and it becomes very clear why this region is so popular with vacationing Italians. The beautiful and historic city of Lecce (the "Florence of the South") is one of Italy's most under-the-radar destinations for food and culture, with restaurants, shops, piazzas, and palazzos radiating just about every direction from Basilica di Santa Croce — perhaps the most beautiful church in the city.
Lecce is located in the Salento region, which is famous for its wines. The wine-producing town of Salice Salentino is 30 minutes west from Lecce by car. On the Ionian side of Salento is historic Gallipoli, whose scenic old town is set on a limestone island linked to the mainland by a 16th-century bridge. Other popular places include the resort towns of Torre Dell'Orso and Otranto, a place defined by its ancient stone buildings, plunge-ready rock pools, and laid-back beaches, like Baia dei Turchi.
Hotel Pick: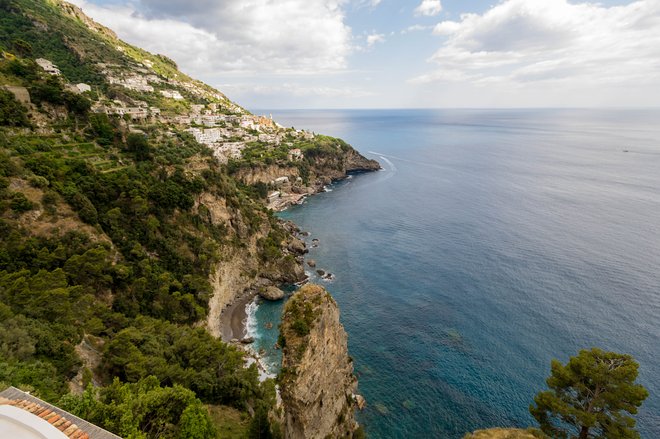 Swarms of tourists — even Italians — arrive daily to see one of the world's most famous coastlines. Yes, there are massive summertime crowds, exorbitant high-season hotel rates, and hard-to-navigate roads, but the payoff — taking in vertigo-inducing views of the Mediterranean and exploring unbelievably photogenic villages built into rocky cliffs — is worth the travel hassles. Our Amalfi Coast itinerary is full of pro tips on when and where to go.
Hotel Pick: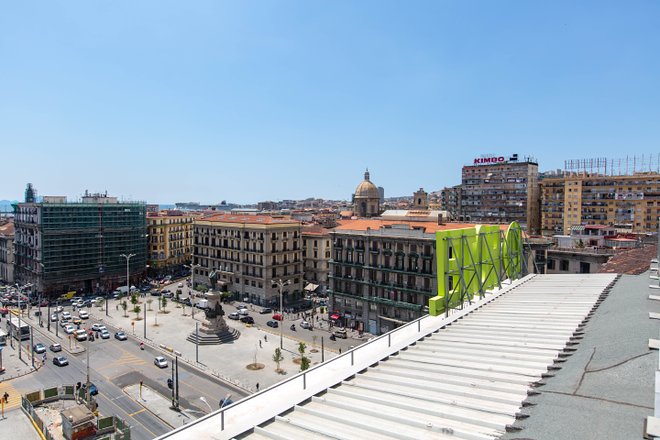 Italy is a foodie destination of legendary proportions, and Naples more than pulls its weight on this front. The third-largest city in Italy, Naples is widely thought to be the birthplace of pizza, so many visitors here are on a pilgrimage to find the very best pie topped with San Marzano tomatoes and mozzarella and charred to chewy perfection in a wood-burning oven. Naples' culinary delights don't begin and end with oven-fired pizza: The port city is renowned for its seafood, spaghetti, gelato, zeppole, coffee, wine, and limoncello (strong lemon liqueur, with an emphasis on the strong).
Between euphoric throes of eating and drinking, there's plenty else to do. Naples is one of the oldest cities in Europe — its origins date to the 9th century B.C. — and its profusion of art, architecture, and archeology could vie with Rome and Florence. For example, the historic center (a UNESCO World Heritage site) is home to the Chiesa di San Gregorio Armeno, a 16th-century Baroque masterpiece; the Duomo, a Roman Catholic cathedral that broke ground in the 13th century; and San Giovanni Maggiore, a basilica with stone original to its fourth-century construction. Though Naples' prestige dates to antiquity, the modern-day experience of the city is rife with grit, graffiti, trash, crime, and congestion.
Hotel Pick: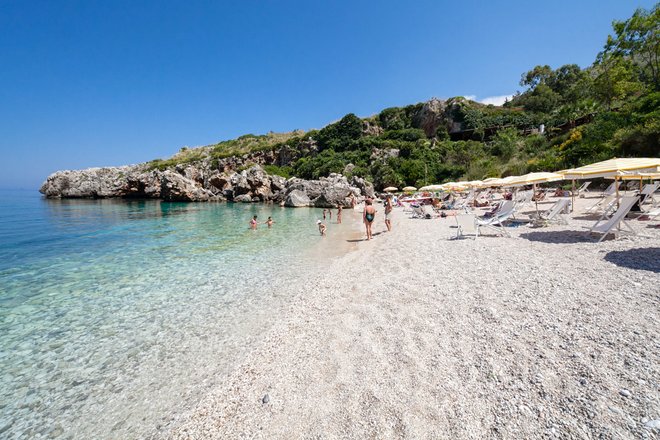 Sicily has long been a hub for writers, artists, and expats. Today, the island's millions of annual tourists include celebrities, NBA stars, media moguls from around the globe, and, increasingly, mainlanders. In fact, according to data from UnionCamere Sicilia (the organization of Sicily's Chambers of Commerce), around half of Sicily's visitors in recent years have been Italians themselves. Like those traveling from abroad, Italians come to Sicily to see sparkling seas, rugged landscapes, Roman and Greek ruins, and charming old towns with winding cobbled streets and tiled roofs. Cefalu, in the north, is the quintessential Sicilian seaside town, packed with excellent trattorias and cafes. Hike to the top of the town's iconic La Rocca for excellent views of the surrounding landscape and Tyrrhenian Sea.
Hotel Pick: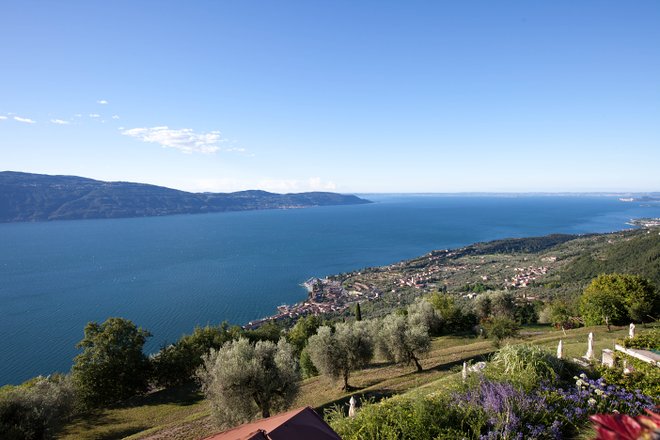 Most pop culture buffs could play a very quick word-association game with the phrases "George Clooney" and "Lake Como." Long before it was a favorite for American A-listers, the famous Alpine lake and others nearby were Italian idylls for European royalty, romantic poets, diplomats, and well-off natives. Even ancient Romans were drawn to the region's spectacular lake and mountain views. Today, water sports, boating, hiking, biking (ambitious cyclists can loop Lake Como), and wildlife-spotting are favorite pastimes.
In addition to Lake Como, Lake Garda (the country's largest lake) and Lake Maggiore are top destinations in northern Italy. Their shores are lined with lush woodlands, beautiful villas, and picturesque villages — Bellagio on Lake Como (dubbed "the Pearl of the Lake") and Riva del Garda and Bardolino on Lake Garda are especially popular stopovers.
Hotel Pick:
Siena could be considered the prototype for Tuscan towns. Its centro storico (historic center) is filled with narrow, pedestrian-only streets and sites like the magnificent Siena Cathedral and Piazza del Campo, Siena's main square — thought to be one of the best examples of a medieval square in Europe. Every July and August, Piazza del Campo fills with thousands of bystanders for the Palio di Siena, annual races where jockeys ride horses bareback around the treacherous track and tight corners.
Outside of Siena's historic walls, the Tuscan countryside rolls out in every direction. This part of the world has long enticed travelers with its bucolic fields and farmland, dotted with moody cypress trees and rustic farmhouses, as well as its wine, thermal hot springs, and hiking and mountain-biking trails. All around are castles, monasteries (like the roofless Abbey of Saint Galgano in Chiusdino), and walled towns dating to the Middle Ages. One such town, San Gimignano, in the province of Siena, is notable for the Romanesque and Gothic architecture found in its UNESCO-designated historic center.
Hotel Pick: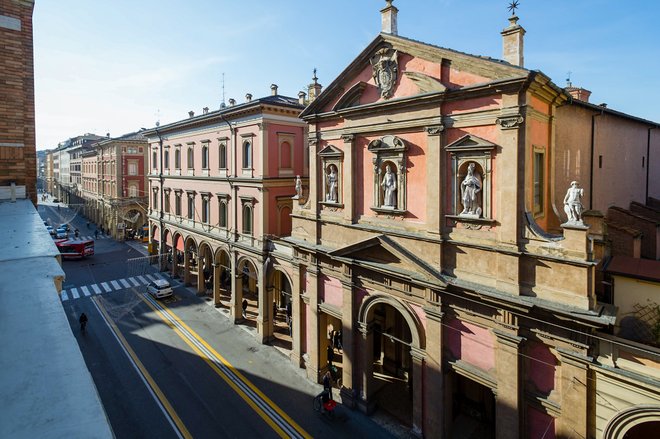 Tuscany and Naples are certainly no slouches when it comes to food and wine, but Emilia-Romagna is Italy's true epicurean superstar. Many of the heavyweights of Italian cuisine — Parmigiano-Reggiano, prosciutto, polenta, and pastas like tortellini, lasagna, and tagliatelle — are native to the northeastern region. Needless to say, food tours through the Emilia-Romagna countryside and cities of Bologna and Parma are must-dos, but the region's magnificent basilicas, piazzas, and museums demand plenty of sightseeing time, too. (A short list includes the Basilica San Vitale and Mausoleum of Galla Placidia in Ravenna, Modena's 12th-century duomo, and the ancient Bridge of Tiberius in Rimini.)
Emilia-Romagna's terrific food, wine, and historic sites are the stars of the show, and the region's remarkable affordability relative to the more touristy Tuscany is icing on the cake (or the balsamic vinegar of Modena on the strawberries, as the case may be).
Hotel Pick: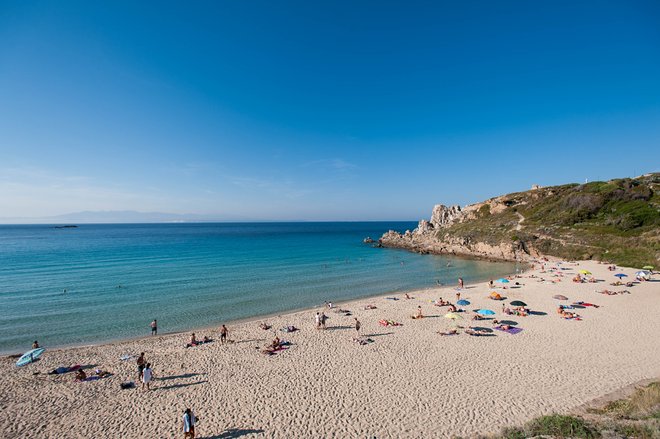 Sardinia is to Italians what the Caribbean is to North Americans. The island's Costa Smeralda (Emerald Coast) in the north is especially beautiful, with sandy beaches and exceptionally blue waters. The area was developed in the 1960s as an exclusive getaway for the uber-rich (think Russian billionaires with mega-yachts). That level of luxury still exists, but these days Costa Smeralda attracts tourists from all walks of life — especially during its peak season in August and September.
Costa Smeralda is one of Italy's most iconic attractions, but there is stunning coastline all around Sardinia, from the dramatic windblown terrain of Capo Testa in the north to the breathtaking beaches near Capo Spartivento in the south. And the vertical cliffs of Capo Caccia in the west make for spectacular sunset viewing. A ferry ride from the town of Palau delivers visitors to the Maddalena islands, an archipelago with crazy-beautiful beaches that are mostly untouched by tourism — for now.
Hotel Pick:
You'll Also Like:
All products are independently selected by our writers and editors. If you buy something through our links, Oyster may earn an affiliate commission.