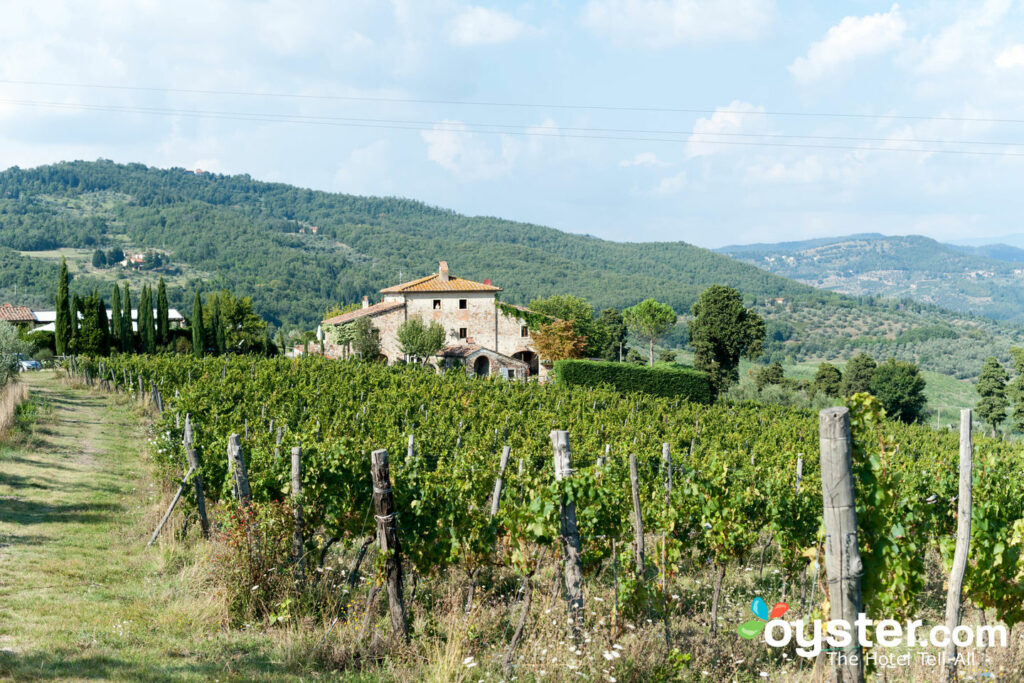 One of Italy's most visited regions, boasts an impressive variety of experiences. You can see masterpieces of Renaissance art and architecture in , do wine tastings in the vineyards of Chianti, admire breathtaking views of the rolling hills throughout the countryside, shop for antiques and traditional crafts in towns like Volterra, watch the traditional Palio horse race in , relax on the beaches of the Maremma, and eat and drink extremely well. So how should you choose where to stay?
To help you decide, we're pitting the city and countryside against each other in three major categories. (Though Tuscany is the region that embodies both, many travelers mean the countryside when they refer to "Tuscany.") Keep in mind that generally speaking, the main difference between the two is the pace of life. If you prefer to pack in your days with non-stop activities like visiting museums, churches, and shopping, Florence is the place for you. For a more relaxed, go-with-the-flow experience, the countryside is ideal. Of course, they're so close to each other, you can easily start in Florence for a few days, then decamp to the hills when you need a breather.
Art & Culture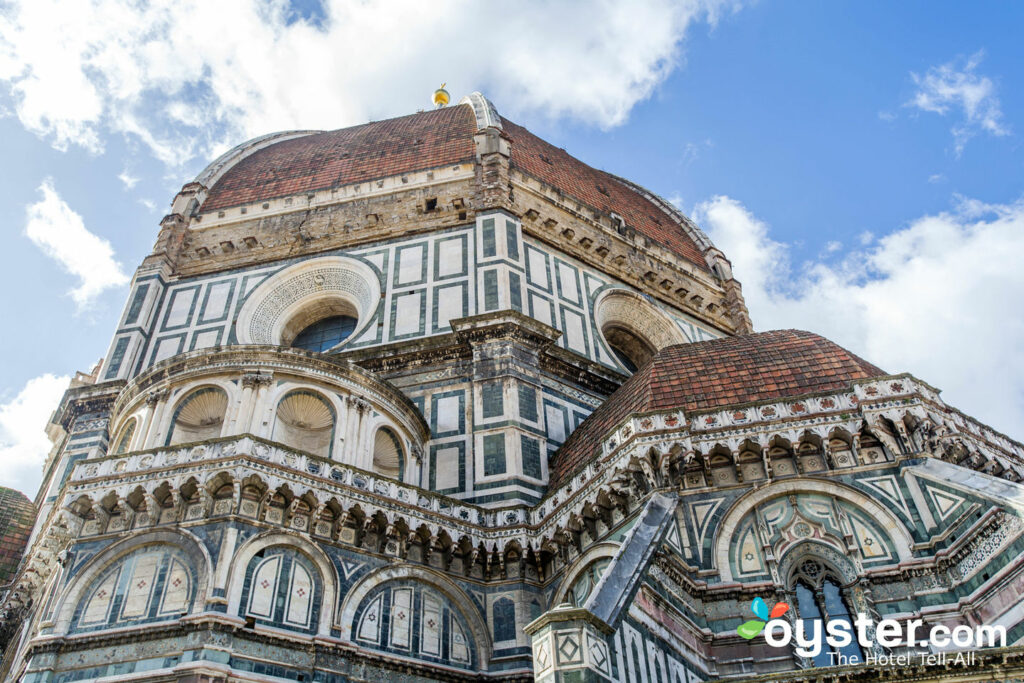 Proud Tuscans will tell you that the Italian language originated in Florence with Dante, and you can still visit his church in the city center. Even if you're not a huge art fan, you'd be wise not to skip the , which holds masterpieces by Botticelli, Michelangelo, Leonardo da Vinci, Raffaello, and Giotto. And that's just the beginning — from the (where you can ogle Michelangelo's David) to (the Medici Family's royal palace), Florence's museums are among the best in the world. Plus, the city's churches are architectural masterpieces worth visiting.
Sure, other Tuscan cities like Siena and have cultural draws like the Piccolomini Library and medieval towers, but for art and culture obsessives, Florence is where it's at. If, however, you've already seen the major museums and sites, or you simply want to experience Tuscany at a more relaxed pace, you might want to avoid Florence's crowded streets full of tourists and long lines to get into the museums.
Getting Around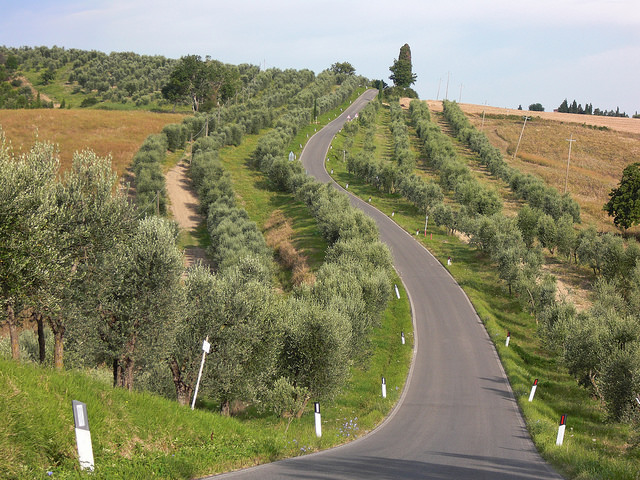 Throughout Italy — and especially in Tuscany — figuring out how you're going to get around is key. Are you comfortable driving along the countryside's winding, mountainous roads? Or are you planning to rely on public transportation? While there are regional trains connecting Florence to smaller cities and towns like Siena, , , and Volterra, it's impossible to visit the vineyards without a car. If you like the freedom and flexibility of road tripping through the area, you might want to rent a villa in the countryside for a more local experience. You can certainly drive into Florence for the day from the countryside, but note that parking lots are nowhere near the city center, so you'll have to walk some 20 minutes or take a bus. You might be able to snag a street spot closer in, but these are often very difficult to come by. If the thought of driving in Tuscany — and into Florence — terrifies you, it's better to stick to the city.
If you don't want to drive, you can still do day trips into the countryside and small towns from Florence. Most hotel concierges can help you organize a jaunt to the vineyards, or you can book one yourself. We recommend Personalized Italy's bespoke private tours with a charming English-speaking driver who will likely share anecdotes about life in Tuscany. The full day excursion to the vineyards of Chianti includes morning coffee in the main square of Greve in Chianti, wine tastings at two vineyards, and lunch, and can be customized according to your preferences.
Another factor with transportation is time. If you are only in the area for a brief stay of a few days, it is likely easier to base yourself in Florence, then take day trips into the rolling hills. But if you're comfortable driving and have at least a week to spend navigating the roads, vineyards, and charming towns, you might want to opt for a countryside stay.
Eating & Drinking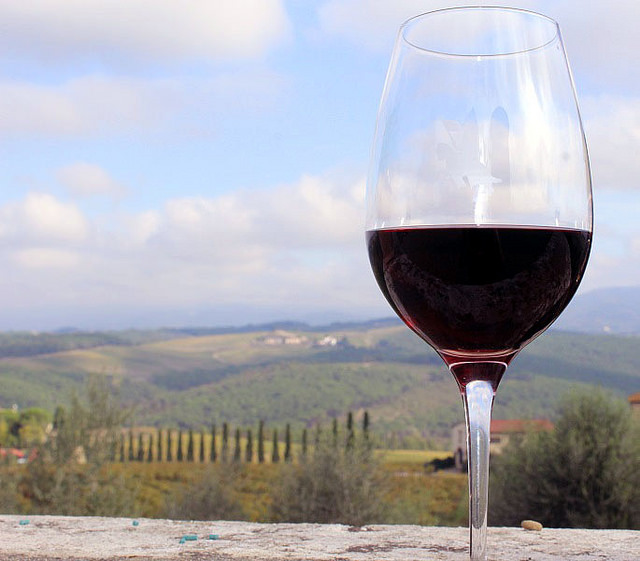 Anywhere you go in Tuscany, you're going to eat very well, as long as you don't fall into the trap of eating on the main piazzas where places with tourist menus serve low quality food at exaggerated prices. Stick to side streets and plan ahead whenever possible. Florence has seven Michelin-starred restaurants, including the legendary three-starred inside the elegant , which boasts the one of world's largest wine cellars. Another gem is the modern at Villa Bardini, which serves modern interpretations of Tuscan cuisine in a Renaissance villa with a garden that has spectacular views of Florence.
Of course, the rustic trattorias found throughout Florence and in the countryside shouldn't be forgotten. If your idea of a perfect afternoon is a wine tasting and long lunch of simple, home-cooked Tuscan specialties, you should visit in the hills of Chianti, where you can taste their Chianti Classico, Modus Super Tuscan blend, Brunello di Montalcino, and other wines in their portfolio. Then drive to for traditional dishes like cheese and salumi, ribollita, lightly fried vegetables, and pasta with gorgeous views of the rolling hills and vineyards.
If you have a long enough trip, it's definitely possible to experience both, as they're located very close together — though many visitors tend to pick one or the other as a home base. For a shorter itinerary, Florence is likely your best bet, as you can take organized day trips out to the countryside without having to rent your own car. If you have more leisure time, consider the countryside, and maybe tack on Florence as you're departing for the airport.
Our Hotel Picks
In Florence: Palazzo Niccolini al Duomo
This intimate, family-run boutique is ideal for those seeking an authentic stay in Florence within easy reach of tourist sights. Built centuries ago as the home of a Florentine merchant family, this property was inherited through marriage by the Niccolinis in 1891. They have kept its historic charm intact, having preserved the wood-beamed ceilings and frescoed walls. Each guest room has a unique layout, but all are furnished with antiques, flat-screen TVs, and stocked mini-fridges. Many have large windows that feature stunning views of the iconic Duomo cathedral across the street.
In the Countryside: Agriturismo Fattoria Lavacchio
The mid-range Agriturismo Fattoria Lavacchio provides a quintessential Tuscany retreat with vineyards, olive groves, a windmill, a winery, horse stalls, and a ceramics workshop. There are also a beautiful modern pool, a restaurant and poolside snack bar, and a kids' club. The property has an assortment of 25 rooms, suites, villas, and apartments, with antique exposed beams, minibars, flat-screen TVs, free Wi-Fi, and views of the Tuscan hills.
Whether the city or the countryside is more your vibe, these dresses perfect for any kind of Italian getaway.
Check out our reviews and photos of and
You'll Also Like:
All products are independently selected by our writers and editors. If you buy something through our links, Oyster may earn an affiliate commission.