We know traveling during the holiday season can be stressful...and expensive. So as part of our bang for your buck series, we wanted to help you jet off to somewhere peaceful, relaxing, and incredibly beautiful; naturally, we thought of Hawaii. And the time to be thinking about that holiday getaway is now -- because a lot of people are thinking the same thing as you are. With a budget in mind we kept the price at $150/night for Thanksgiving week, November 22nd through 29th. So don't store away your bikinis and shorts quite yet! First up, we're checking out our options in Maui...and then we'll island hop to Oahu, the Big Island, and Kauai.
Located in touristy Lahaina, the Outrigger Aina Nalu is a refreshed condo property offering studio and apartment-style residences. One- and two-bedroom apartments have full kitchens (so you can still cook your own Thanksgiving dinner), updated bathrooms, and free (wired) internet access. The hotel has two large, uncrowded pools, but there are no swimmable beaches within walking distance and the hotel offers few on-site amenities.
Maui Kamaole is a lovely condo property near Kamaole Beach Park III. Individually-owned, apartment-style accommodations have large private balconies, multiple bedrooms and bathrooms, and full kitchens. There is a mid-sized pool surrounded by well-maintained grounds, and guests have access to a barbecue area (grill your turkey on the big day!), two tennis courts, and free parking. With its awesome location and plentiful amenities, the Mau Kamaole is a solid value.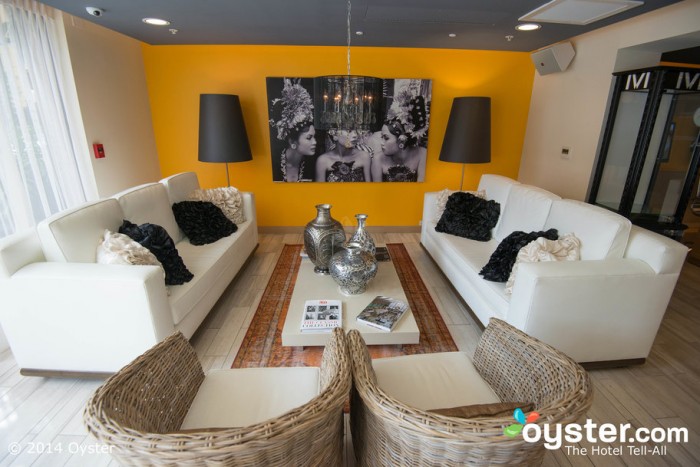 The VIVE Hotel Waikiki is an upscale, mid-range option for guests looking to stay within walking distance of Waikiki Beach. VIVE has an eclectic vibe, with stylish decor throughout the hotel. There's a free continental breakfast each morning and free WiFi, and guests can borrow beach towels, chairs, and boogie boards during their stay. The staff is incredibly friendly, but rooms are on the smaller side, there is no fitness center or pool, and the hotel lacks any sort of Hawaiian flair (which some appreciate).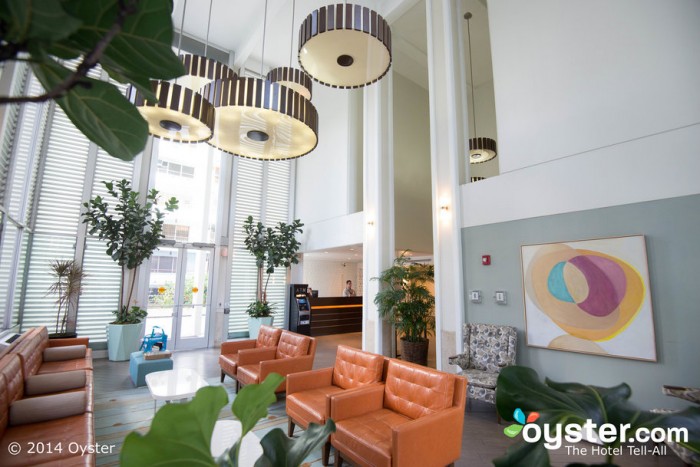 Like our other budget Waikiki pick (see above), the Shoreline Hotel Waikiki is within walking distance to its eponymous beach, has helpful, quality service, offers free WiFi, and lacks a "Hawaiian feel." However, its retro '70s decor, rooftop pool, and slightly larger rooms set it apart from VIVE. It's a bit pricer than $150/night, so if you're keeping a strict hold to your budget , the Shoreline's sister property, Coconut Waikiki Hotel, is within the limits — but it's further from the beach, and the decor is less inspired.
While not glitzy by any means, the Royal Kona Resort offers fantastically affordable rates with a few surprising amenities. Though rooms are small and a bit drab, all are clean and have private lanais. There is a small pool, and a small beach area — but don't expect a whirlpool. The Royal Kona is within walking distance to downtown nightlife and shopping, but also has its own restaurant and seaside bar. One special perk is the thrice weekly luau that takes place on premises.
At the Outrigger Fairway Villas, guests can expect clean and well maintained units with all the comforts and amenities of home (washer/dryer, full kitchen, large living spaces, etc). The property is within the gated resort community of Waikoloa Village and is close to shopping and dining. There is a small, but attractive, infinity pool, an open-air fitness center, and impressive views of nearby golf courses. However, the nearest beach is a half-mile away and potential guests should be aware that there is a two-night minimum stay requirement.
Slightly over budget, but chock-full of great amenities and beautiful vistas, the Sheraton Kauai Resort is one of the island's top-notch properties. Located on a long stretch of Poipu Beach, the Sheraton has an oceanfront pool, two oceanfront restaurants, and a fitness center with ocean views — so we hope you like looking at the ocean! (And we're worried about you if you don't…) The hotel hosts a weekly sunset luau, but the small spa is unimpressive and there's no kids' club.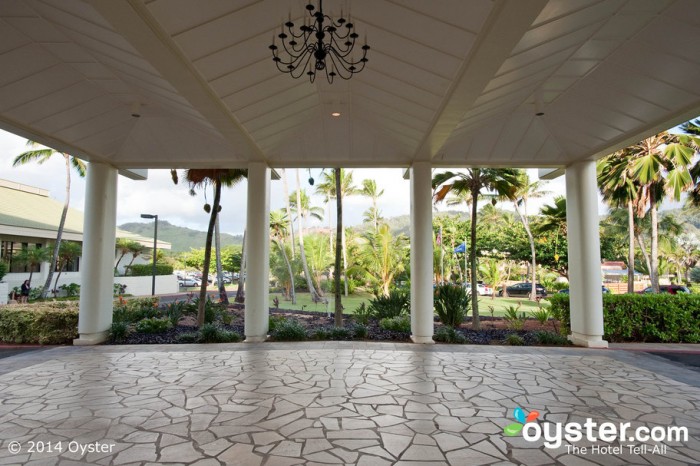 Just 10 minutes from Lihue Airport, the Kauai Beach Resort is a quiet property with large, comfortable rooms and well maintained — if a bit standard — hotel decor. There are four kid-friendly pools (one even has a waterslide!), and a free, 24-hour fitness center, but this is about where the amenities stop. Though the hotel's beach is jaw-droppingly beautiful, it's rocky and not swimmable. For slightly more money, the Kauai Marriott has better service, better food, a more swim-friendly beach, and more stuff to do.
RELATED LINKS:
All products are independently selected by our writers and editors. If you buy something through our links, Oyster may earn an affiliate commission.