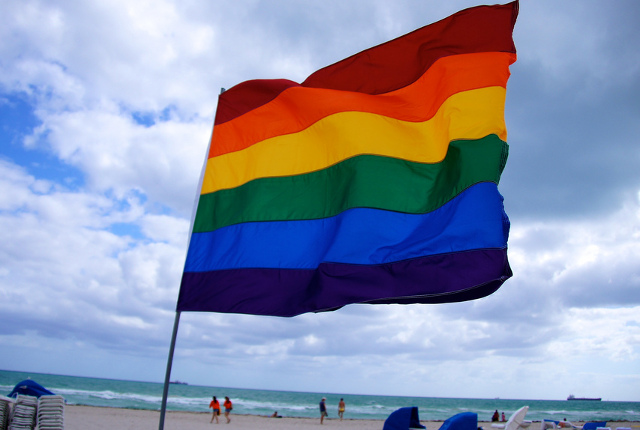 In 2015, the United States joined a group of 21 other countries in legalizing same-sex marriage. These countries are mainly Eurocentric with the exceptions of South Africa, Argentina, and Brazil. Since achieving this victory, some other countries have followed suit or made meaningful steps towards legislation. Cities like Berlin and Amsterdam and beach destinations like Puerto Vallarta have long been hot spots on LGBTQ party circuits and tours, but we've compiled a list of other, more under-the-radar destinations that deserve travelers' attention. For those looking to get off the beaten path and connect with an international LGBTQ community, consider making one of these five lesser-known LGBTQ-friendly destinations your next trip.
1. Phnom Penh, Cambodia
https://www.instagram.com/p/BUM0md_BnPZ/
Cambodia's capital is the nation's only true city, which distinguishes itself as being at the forefront of Cambodian art, culture, and social movements. This is especially true for Cambodia's LGBTQ population. Phnom Penh is home to a quietly thriving LGBTQ scene — quiet to those not in the know, at least. You certainly won't find quiet at Blue Chilli bar, Cambodia's oldest LGBTQ institution. Blue Chilli serves as the main gathering point for the LGBTQ community — both Cambodian and international alike. On weekends, a team of vivacious and cheeky drag queens take the stage. The stage is only the size of a decent-sized dinner table, so expect these ladies to make their way through the narrow bar during their act. Just a few blocks north, puts on a considerably more masculine display. This functioning salon turns into a bar by nightfall, with muscular servers in athletic gear shuttling cocktails and Angkor bottled beer to the outdoor patio. Phnom Penh's most recent addition to the repertoire of LGBTQ hot spots is . This cozy establishment strives to create a safe place for women, especially lesbian women, to socialize over drinks without judgement. The bar also hosts a shop that sells books and secondhand clothing, art exhibitions, and documentary screenings.
A Boutique Hotel Pick in Penom Penh
2. Greenland
It might come as a surprise to many that this glacier-covered nation is home to an open LGBTQ population. Although Greenland is a Danish territory, it has substantial autonomy in governance. However, Greenland decided to follow the lead of the progressive Scandinavian nation and legalized same-sex marriage in April 2016. Greenland's capital city, Nuuk, is the center for the LGBTQ community. The collection of bright multicolored homes unintentionally, but appropriately, displays the rainbow insignia as a backdrop for Nuuk's annual Pride parade. For a glimpse into the scene here, check out This documentary follows Nuka, a young drag queen, and Lu, a musician, as they bring their drag show to the remote corners of Greenland.
Although Taipei hosts Asia's most attended , it still doesn't come to mind for most Westerners as an LGBTQ destination. Fortunately, the LGBTQ community is easy to find in this sprawling metropolis of 2.7 million people. It's centered in Taipei's gay village, located in the Red House district near the Ximan metro stop. Here you'll find over 25 gay bars ranging from casual karaoke bars to leather and fetish bars. Most of the bars are situated behind outdoor terraces and outdoor cafe-like seating, making it easy to enjoy the subtropical air. Consider timing your visit with Taipei Pride this year on October 28th. In addition to the celebrations, Taiwan offers many natural and cultural attractions for visitors. Head down to Taroko National Park for some adventure or patrol the urban night markets for delicious Taiwanese cuisine.
A Luxury Hotel Pick in Taipei
Colombia acquired a bad rep for American travelers over safety and security concerns that has long outlasted its validity. The violent civil war is in the past, and a peace agreement has been reached with FARC, a revolutionary military group. Colombia's gorgeous beaches, charming colonial cities, and extraordinary cloud forests are ample reason to visit. However, for LGBTQ travelers, Colombia has plenty more to offer. Bogota's Chapinero neighborhood has a vibrant scene of cafes and bars catering to trendy clientele — including the LGBTQ crowd. , a mega-club in the heart of the neighborhood, draws crowds in the thousands seeking to party in its eight themed rooms. Bogota isn't the only hub for the community, though. Cartagena's charming old town streets offer more than just history. Check out Lincoln Road for some late-night gaiety. Head to Barranquilla for some rumba-fueled evenings. There's plenty of reasons to keep the celebrations going, thanks to Colombia's recent legalization of same-sex marriage.
A Luxury Hotel Pick in Bogota
5. Ljubljana, Slovenia
https://www.instagram.com/p/BUNReiIFH_q/
In most countries, social progress and LGBTQ communities are strongest in urban centers. This is certainly the case for Slovenia. The tiny alpine nation has made some recent strides in LGBTQ rights by this past February. The fight for equality continues, but it marks a valid gain. For LGBTQ travelers, it is still recommended to veer on the conservative side in terms of presentation and expression. Openness is best reserved for forward-thinking venues, such as or Klub Monokel. Klub Tiffany is premier gay club and has been operating since 1993. The space also holds exhibitions and cultural events, but is most notably the nightlife hot spot for the LGBTQ community. Monokel, which is only open on Fridays, serves as the city's lead lesbian venue and frequently has live music. The eccentric, creative also provides a welcoming atmosphere and a wide range of events. During the day, there are plenty of charming streets to stroll through while seeking out cafes, museums, and galleries. Lake Bled, less than an hour away by car, makes for a scenic day or overnight trip into Slovenia's stunning mountainous landscape.
A Romantic Hotel Pick in Ljubljana
NOW WATCH: 7 Best Honeymoon Destinations for LGTBQ Couples
You'll Also Like:
All products are independently selected by our writers and editors. If you buy something through our links, Oyster may earn an affiliate commission.