If you've ever flown Ryanair, easyJet, Southwest, Spirit, or any other budget airlines, you know that size really matters when it comes to your carry-on luggage. Each airline has strict size requirements for carry-on bags—and airline staff will absolutely measure your bag if it looks just a hair too big. If it is oversized, you have two options: Put on as many articles of clothing as you can to make your bag shrink, or check it for a hefty sum. You can avoid all that—and keep your flight as cheap as possible—by planning ahead and making sure that your carry-on is the right size before you fly. To make that process a little easier, we've rounded up 10 pieces of carry-on luggage that are within the smallest carry-on size requirements for a variety of popular budget airlines. Read on for our favorites.
All of the products featured in this story were hand-selected by our travel editors. Some of the links featured in this story are affiliate links, and Oyster may collect a commission (at no cost to you) if you shop through them.
The Best Carry-On Luggage for Ryanair Non-Premium Passengers and Spirit Airlines:
Ryanair and Spirit Airlines are notoriously strict about their carry-on policies. If you're flying on Ryanair's cheapest tickets — which are it's non-premium fares—you are limited to one small carry-on bag. Yes, you read that correctly. We're talking one bag that's about the same dimensions as a regular backpack. While that's a tough amount of space to work with, it can be done. Spirit Airlines is the most restrictive U.S. airline when it comes to carry-on baggage allowances. At the time of writing, Spirit only allowed about eight liters of space more than Ryanair. With that in mind, the same bags in this section should be considered your go-to when traveling on Spirit as well. We've picked a few great carry-on bags that can help you maximize space, plus one must-have accessory if you're planning on traveling out of a no-fee-sized backpack.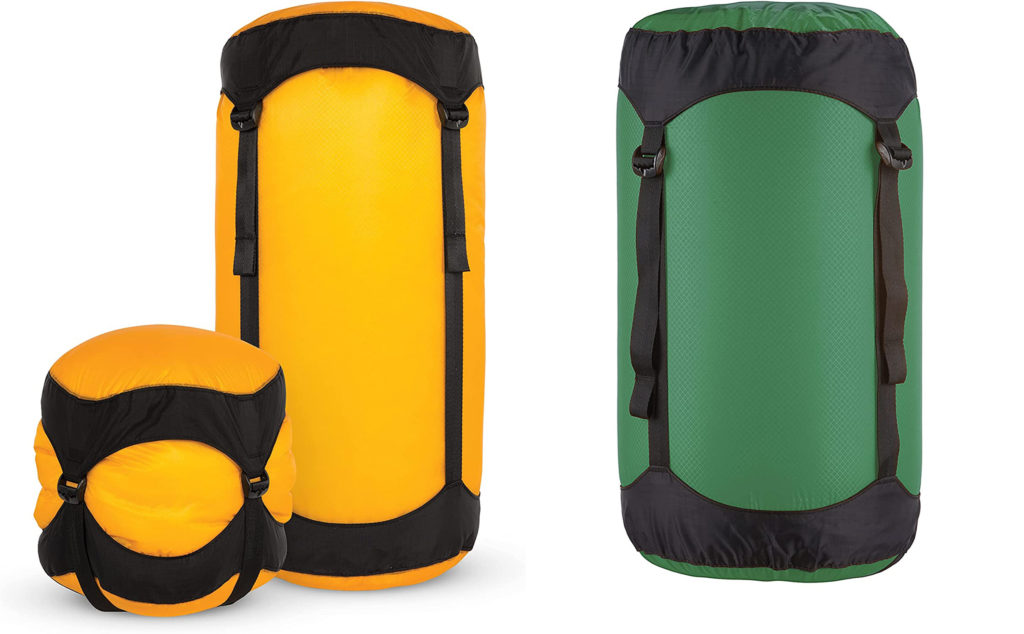 If you're going to pack for any trip on Ryanair's non-premium tickets or on Spirit Airlines, you will absolutely need to maximize your packing space. With that in mind, grab Sea-to-Summit's easy-to-use compression bags, which come in an array of space-saving sizes. Unlike vacuum-style compression bags, these roll shut and buckle closed, compressing soft items (like clothing) down to a third of their original size.
RELATED: How to Pack in Just a Personal Item Sized Bag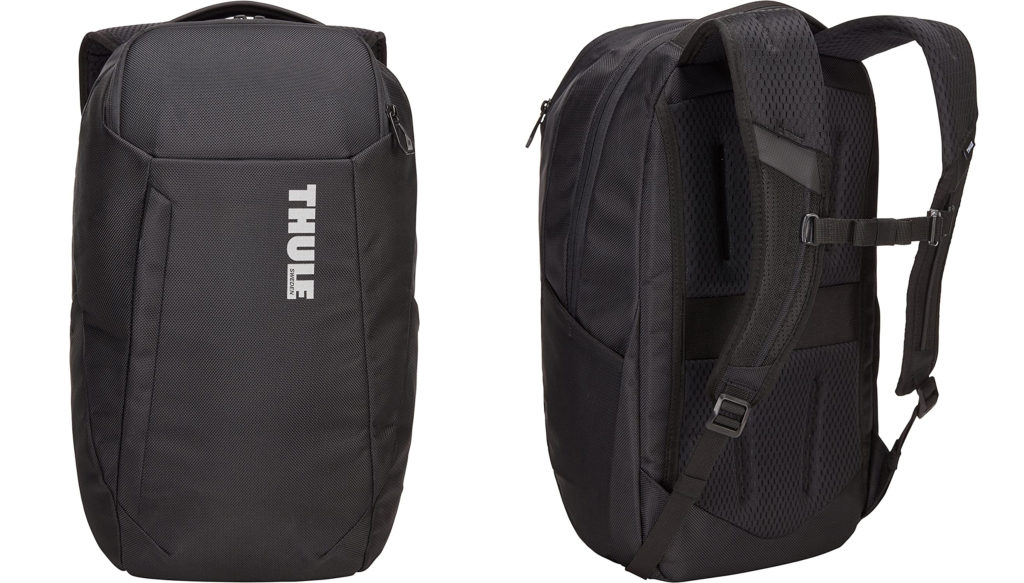 Thule makes great, hardy gear for travelers and commuters on the go. This roomy bag has a spacious main compartment that's perfect for your compression bags, as well as a laptop pocket, side pockets for water bottles, and smaller pockets for odds and ends (eliminating the need for bulky toiletry bags or dopp kits).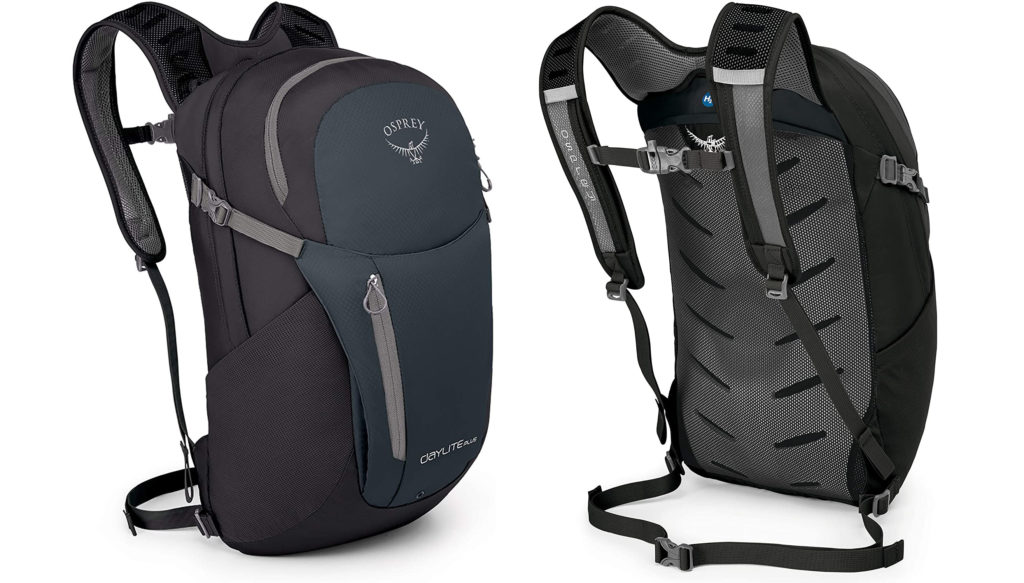 If you're after a more lightweight backpack option, the roughly 1.3 pound Osprey Daypack should be your pick. Again, it has a generously sized main compartment and is made from flexible material, making it ideal to use with compression bags or packing cubes. It also has handy side sleeves for water bottles to avoid purchasing water in-air, keeping you hydrated on the cheap.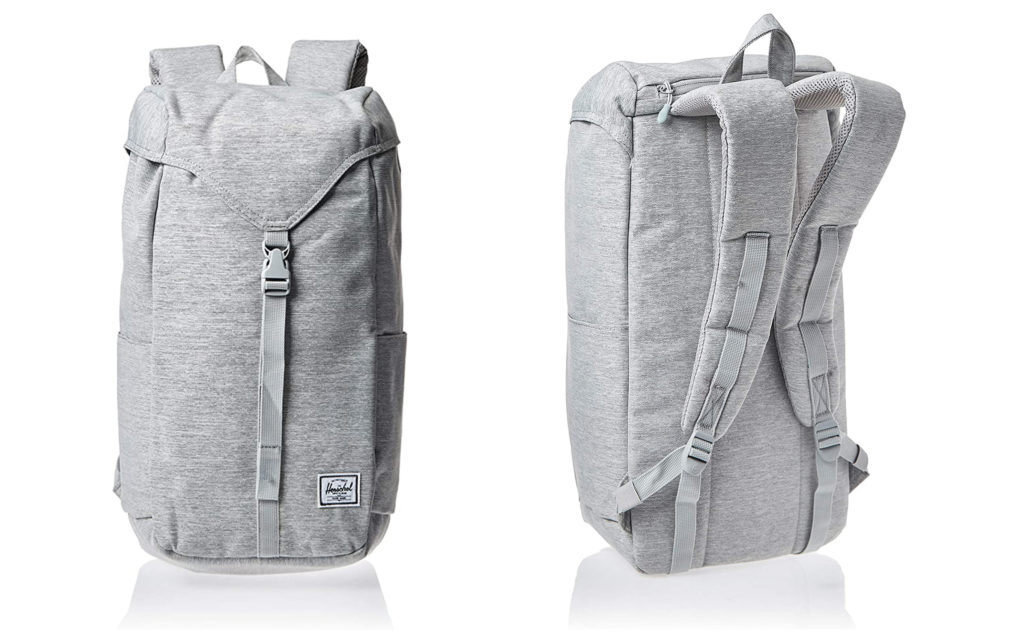 With its rolltop-inspired design, the Herschel Thompson Backpack gives you a ton of main compartment space and a buckle enclosure that will help you maximize your packing. Compression bags will come in handy here to keep that main compartment organized. The backpack comes in an array of neutral colors, making it a great bag for city exploring when you're back on the ground.
RELATED: The Essential Carry-On Bag Packing List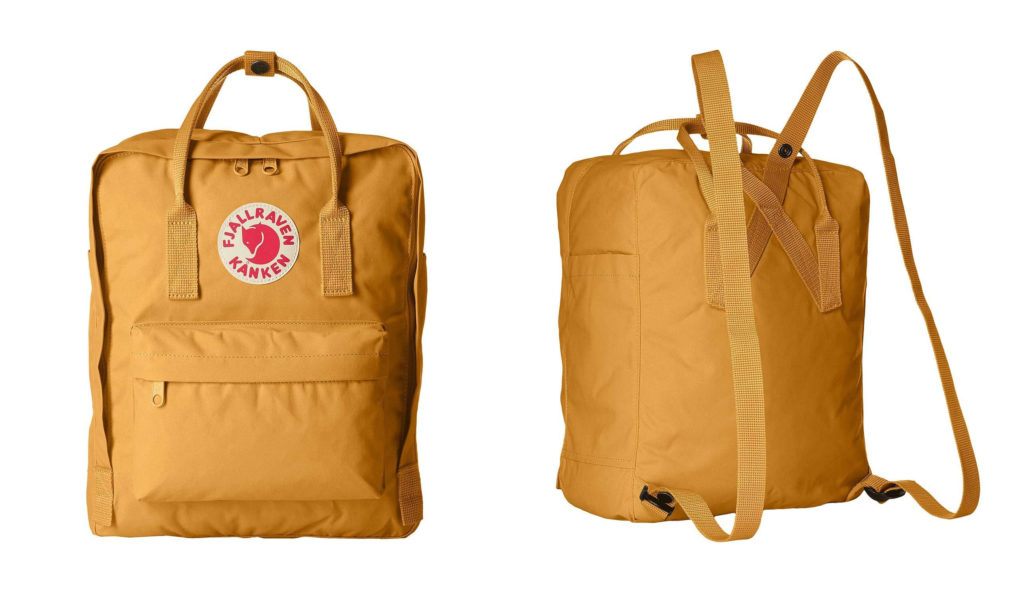 The iconic Fjallraven Kanken backpack is a perfect choice for those who prefer a more hipster-ready look. It comes in dozens of colors, too, so you can pick the one that best suits you. It's tiny, yes, but if you're only gone for a day or two (and pack sparingly), you'll do ok. You'll also look cute carrying this around any city as a daypack!
Carry-On Luggage for easyJet, Southwest and Other Budget Airlines
Other budget airlines are a bit less restrictive—including Southwest, easyJet, and JetBlue, though you should always check rules about carry-on baggage, as they vary from airline to airline. While most budget airlines will allow you one reasonably sized piece of cabin luggage, you will be subject to often stringent weight requirements, so make sure you're not overpacking. The below options range from larger backpack style carry-on bags to more traditional hard-shell suitcases. However, always check the requirements for your specific budget carrier, as certain airlines are more restrictive than others.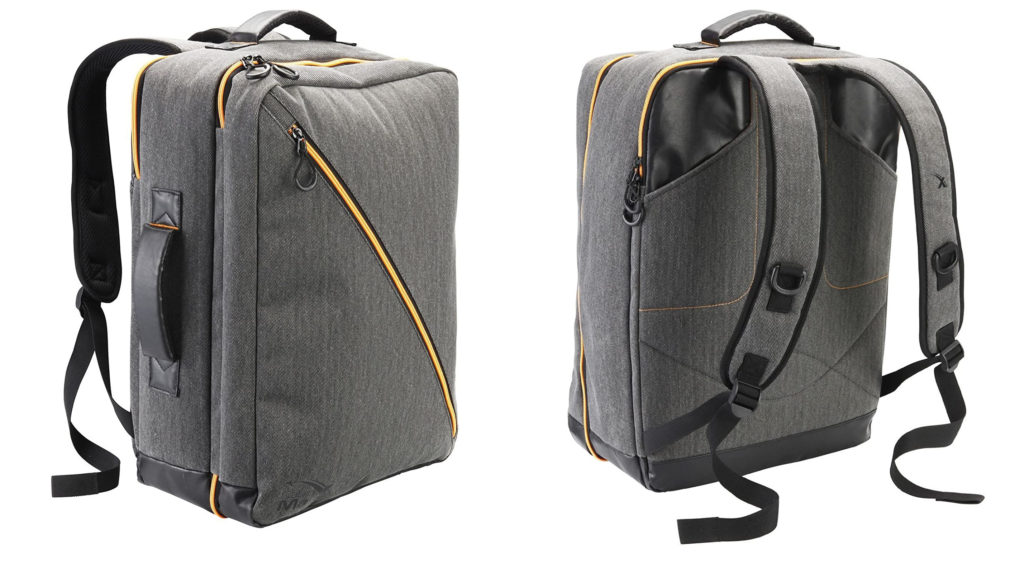 The brand Cabin Max is dedicated to creating bags that fit the carry-on size restrictions of budget airlines around the world, so it's a great idea to head to it for your budget-flight luggage needs. We're partial to the Oxford backpack, which is the exact size that Southwest permits as a carry-on. It opens like a suitcase, making packing and unpacking a breeze. Is its rectangular shape a little awkward? Sure. But it maximizes space extremely well.
RELATED: How to Choose the Perfect Luggage for Your Next Trip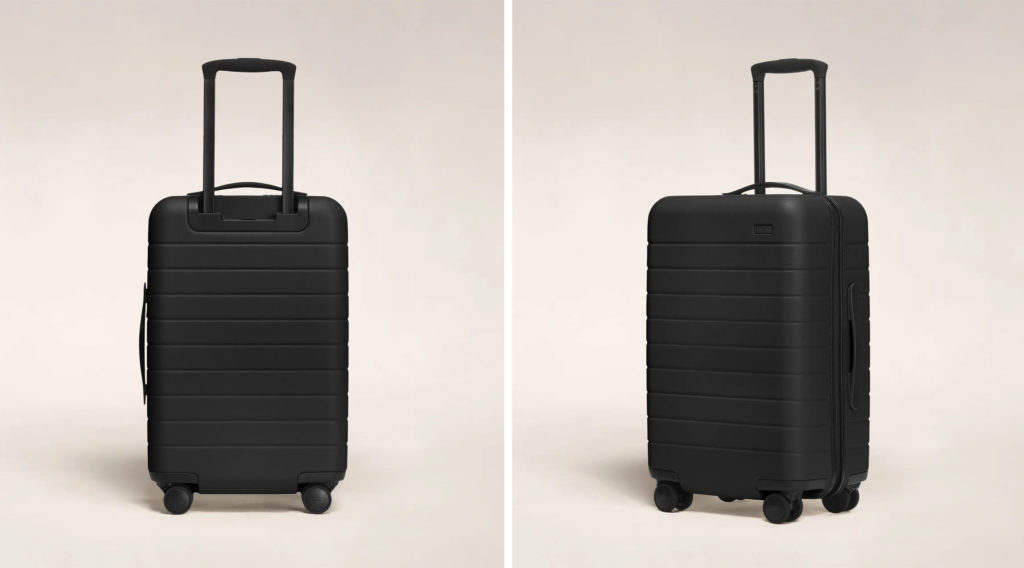 If you're after the most-popular carry-on that will fit on budget airlines like Southwest, JetBlue, and easyJet, then the Away Carry-on is your ultimate must-have. It's on the pricey side, but comes with bells and whistles ranging from ejectable battery packs to its own compression packing system and a TSA-approved lock.
Looking for a cheaper hard-shell alternative to the wildly popular Away Carry-On? Check out this AmazonBasics Hardside spinner suitcase. It's small enough to take on most budget airlines, like Southwest, and sleek enough to slide gracefully into the upscale hotel you booked with all the money you saved on your flight.
Form and fashion combine in this durable duffel that's built to last. The Filson bag will hold up for years, and is water resistant (which isn't always the case with some duffels and weekender bags). With handles, a crossbody strap, shoulder straps, and a three-sided zipper closure, this is a multifunctional pick that can handle anything that your trip throws at it.
RELATED: 12 Best Places to Buy Luggage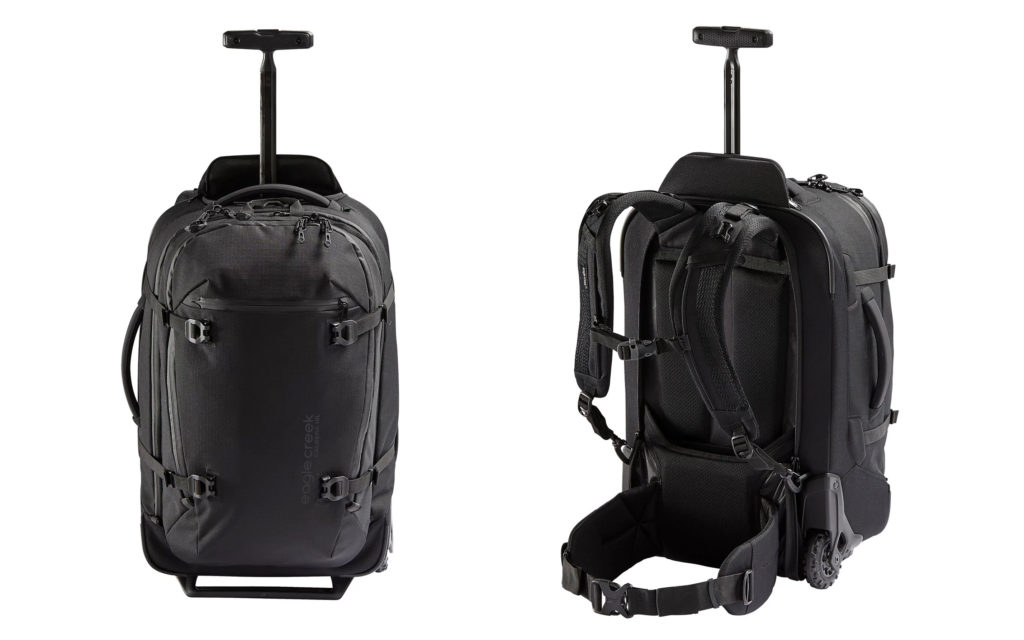 Weighing just over 6 lbs and featuring a zip-off daypack, this tiny two-wheeled suitcase will take care of your storage needs throughout your entire trip. In addition to its retractable handle, it has a carry handle on the side and shoulder straps on the back, should you choose to carry it like a briefcase or a backpack.
Oyster.com is a participant in the Amazon Services LLC Associates Program, an affiliate advertising program designed to provide a means for sites to earn advertising fees by advertising and linking to Amazon.com.
All products are independently selected by our writers and editors. If you buy something through our links, Oyster may earn an affiliate commission.