Sometimes a hotel is just a hotel -- a place to rest your head and freshen up -- but other times it's an airplane with bunk beds or a lighthouse with a hot tub or an igloo with mesmerizing ice sculptures. In other words, there are hotels that are destinations in and of themselves. The following 12 oddball properties, which range from quirky and unconventional to downright bizarre, will leaving you scratching your head and perhaps even intrigued enough to book a stay.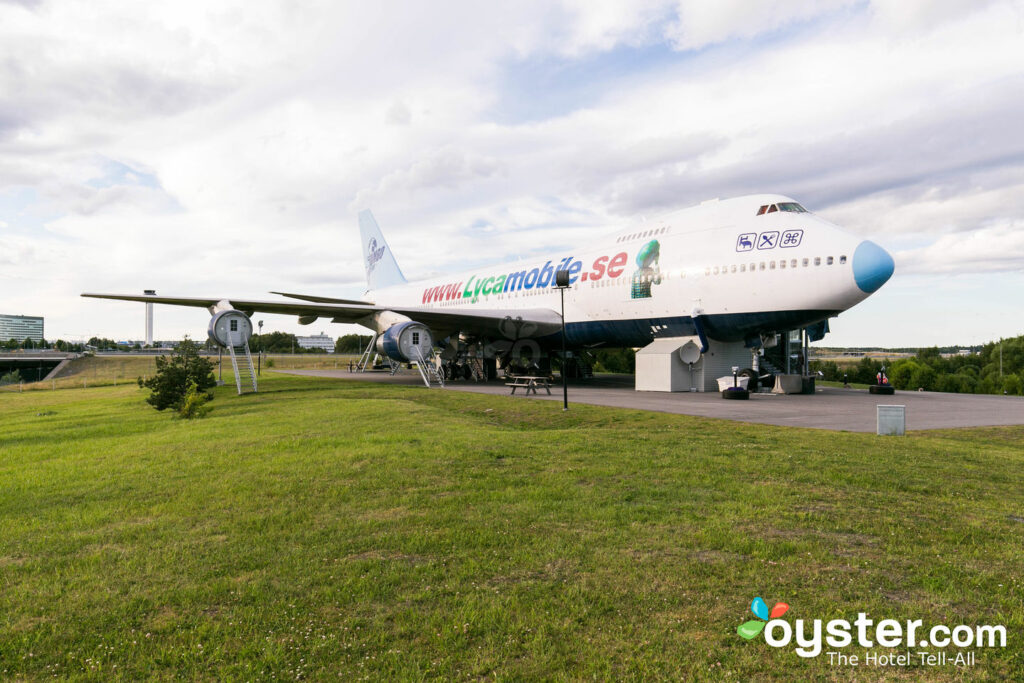 If you're the type of traveler who perpetually fears missing a flight, consider spending the night at Jumbo Stay, an airplane-turned hotel that's just a short shuttle ride from the Stockholm Arlanda Airport. A retired Pan Am aircraft, the Boeing 747-212B swapped its engines for cozy accommodations that range from standard rooms and suites to dorms with bunk beds. All units come with a flat-screen TV, free Wi-Fi, and a shared restroom. For your own private bathroom, book the cockpit suite, which also offers a snazzy panoramic view. Oh, and if you start to miss your in-flight pretzels, peanuts, and cocktail combo, head to the communal lounge area where you'll find snacks and drinks. Fastening your seatbelt not required.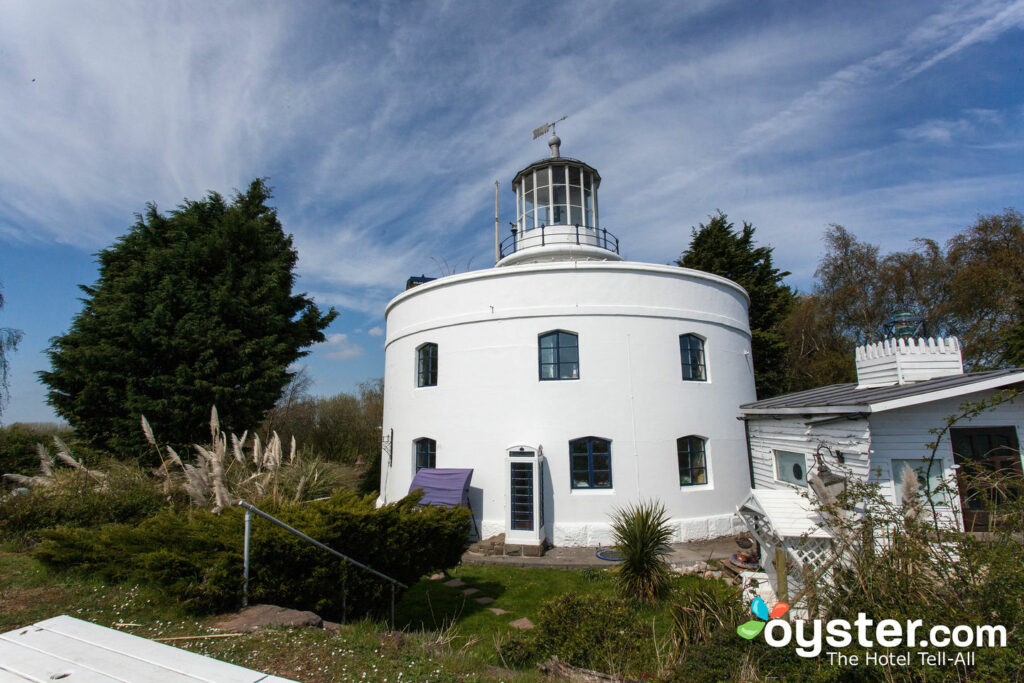 Located on the south coast of Wales, overlooking the Severn Estuary, West Usk Lighthouse isn't your run-of-the-mill beacon. Built in 1821 by Scottish architect James Walker, the structure functioned as a lighthouse until 1922. These days, however, it operates as a bed-and-breakfast with four cozy rooms. Each wedge-shaped chamber comes with a spiral staircase that leads to the lantern room, where you'll discover 360-degree views of the serene countryside. And while the structure might not warn or guide ships at sea, it does host a hot tub that looks out onto gorgeous scenery and a hearty cooked breakfast each morning. If the secluded vibe becomes too isolating, guests also have the option of exploring Newport and Cardiff, a short car ride away.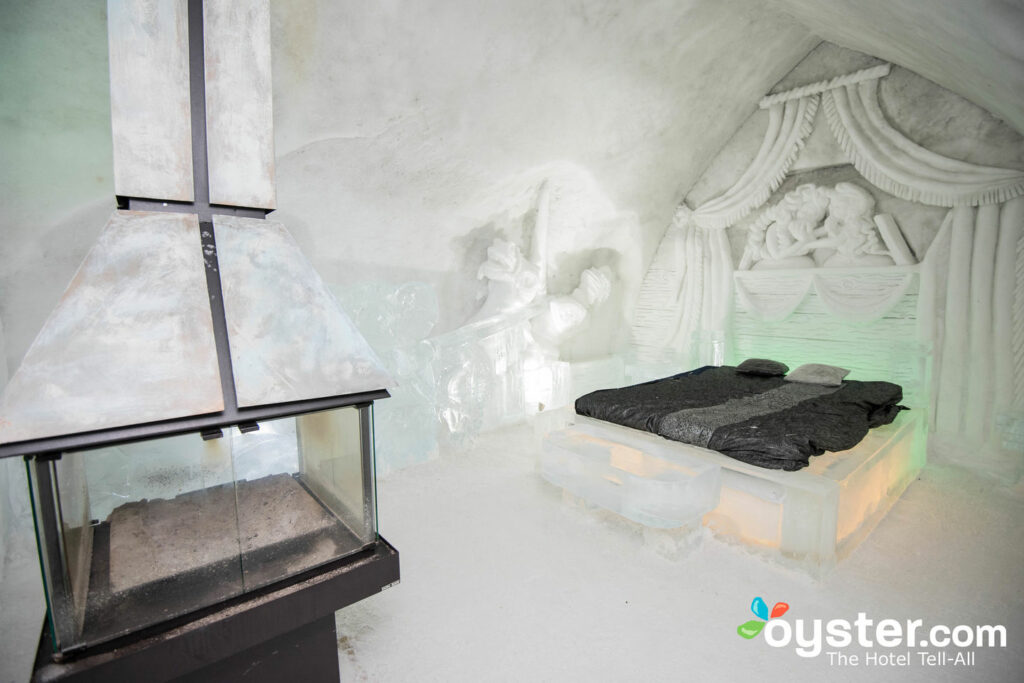 Located 15 minutes north of Quebec City, Hotel de Glace, a property made entirely of snow and ice, is the coolest (get it?). From January through March, folks from all over flock to this part-tourist attraction, part-hotel to tour its impressive ice sculptures and Ice Workshop. While here, follow the icy passages inside the igloo-style buildings to reach the frosty accommodations. The rooms, which stay a chill 23 to 27 degrees Fahrenheit, come with thermal sleeping bags. Some also feature colorful LED lights and gas fireplaces. Things also heat up at the outdoor spa area with hot tubs and saunas, but if you'd rather keep your cool, check out the cafe and three bars, which serve concoctions in glasses made out of ice. And take it all in because the hotel is bulldozed and rebuilt every year with tons of snow and ice.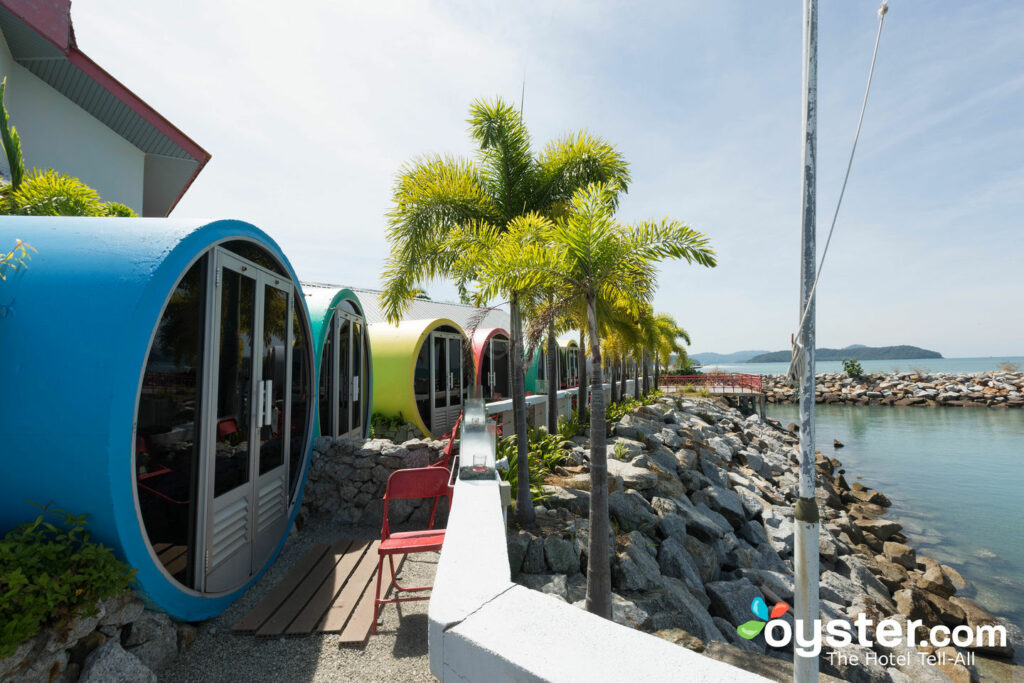 Tubotel, a funky budget hotel in Langkawi, Malaysia, goes by the motto "Don't Be Square," which makes sense given that a night here is anything but that. Here, 17 brightly-painted cement water pipes are repurposed into hotel rooms with colorful murals, king beds, and air-conditioning. When you're not catching some Z's inside your pod, grab a bite at the restaurant with a waterfront terrace, play a friendly round on the pool table, rent a scooter and take it for a spin, or enjoy some water sports. Plus, Cenang Beach is just a five-minute drive away.
Among the 75 rooms at this 20-acre property, one stands out in particular — a 1965 Boeing 727 Fuselage airplane-turned-luxury suite. Formerly owned by South Africa Air, the quirky digs are outfitted in teak wood and home to gorgeous ocean and jungle views from the cockpit. Guests can also enjoy private, furnished balconies on both sides of the plane plus two bedrooms and a full kitchen. During your stay, take a dip in one of the three swimming pools (the adult-only one boasts the best ocean views and a bar) or head to the neighboring Manuel Antonio National Park.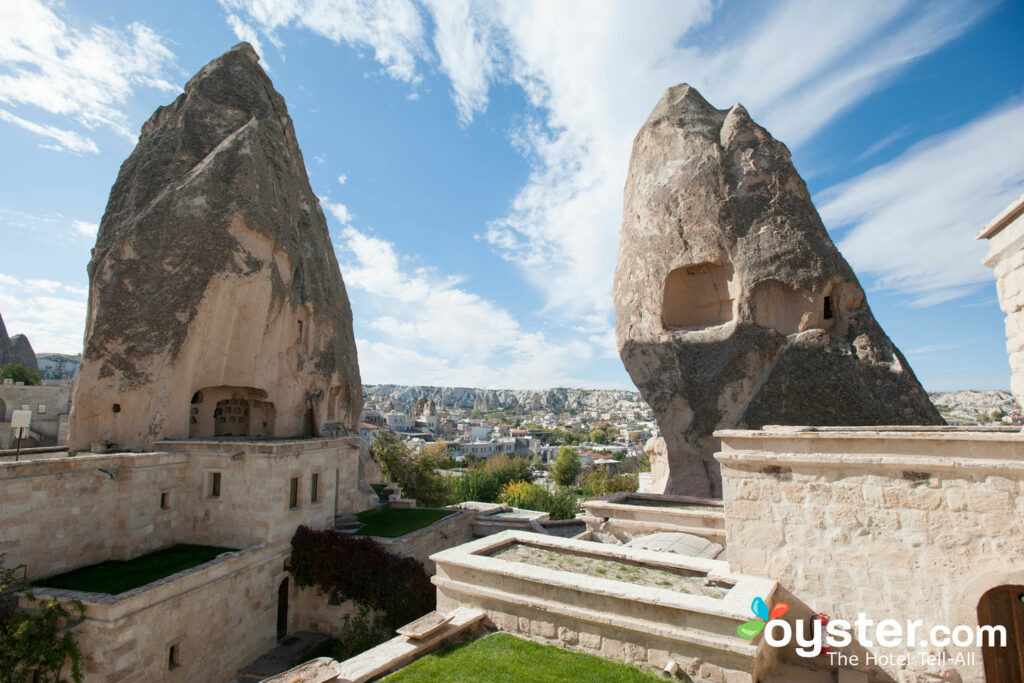 Comprising a series of rooms carved from ancient stone caves, Anatolian Houses in Goreme kicks your "Flintstones" fantasy up a notch. Even better, the hotel's rooms retain some of the caves' original features, including stone archways and ancient alcoves, and they're adorned with traditional details such as carved wood beams. A pretty moat-style pool leads to a Roman-inspired spa with Turkish hammam and pools. And the wine fountain in the courtyard, which offers red or white local vino on tap, doesn't disappoint either.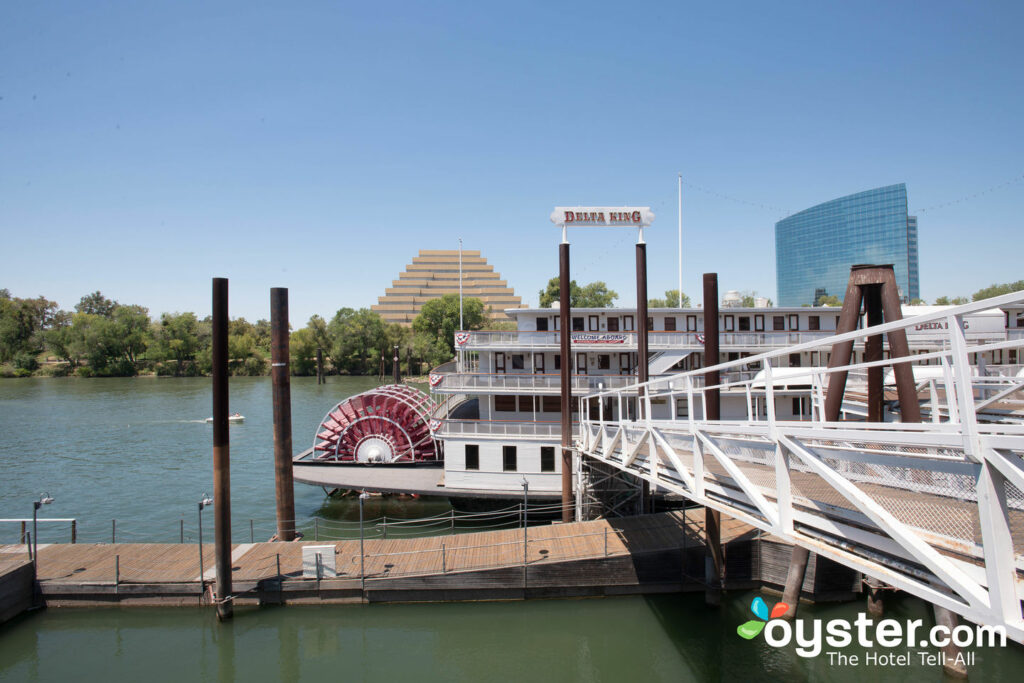 Those who dislike cruises for their lack of exploration opportunities (and because they'd rather not be stuck on a giant ship with thousands of other travelers) can test the waters at Delta King instead. Dating back to 1927, this old river boat-turned-hotel with a red, rotating paddlewheel is moored in the Sacramento River. It also happens to be situated in Old Town, a short walk to attractions like the California State Capitol building, Railroad Museum, and Crocker Art Museum.
Get your sea legs aboard the 175-room Amstel Botel, a floating hotel that sits near historical ships, including an old minesweeper and Russian submarine. While little ones will especially be entertained by the idea of staying on a docked boat, the property is popular among value-oriented couples and groups. And it runs a tight ship (literally), as in rooms are small. But with an on-site bar and lounge area plus Downtown Amsterdam's tourist district a 15- or 20-minute ferry ride away, you might not spend a lot of time in the compact quarters anyway.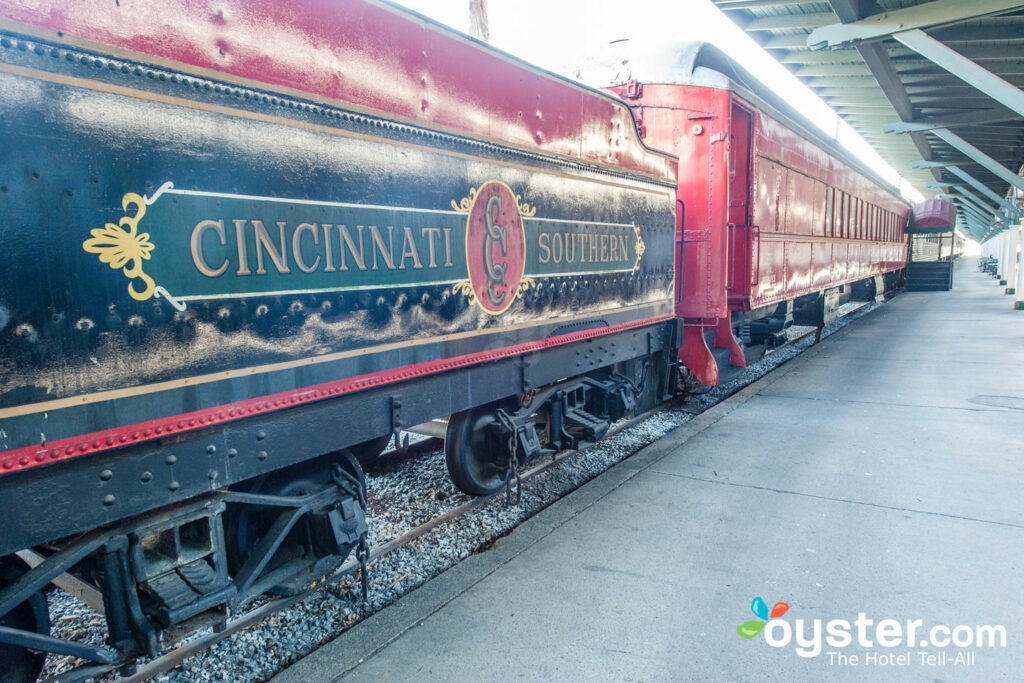 The Chattanooga Terminal Station hasn't been a transportation hub since the early 1970s, but that doesn't mean travelers can't get a taste of its origins. The station was eventually converted into a locomotive-themed hotel with sleeper cars and trolley rides, among other features. Today, guests can crash in restored train cars that feature curved ceilings, vintage wallpaper, and free Wi-Fi. Go on and channel your inner "Snowpiercer" daydreams — we think we can, we think we can.
Malmaison Oxford Castle, a 95-room boutique hotel in historic Oxford, did its time as a prison until the end of the 18th century. Its façade still gives off an eerie vibe today, but that's just a warm-up for the main event — the interior jail cell rooms. Here, most rooms comprise three jail cells — some even display the original slab metal doors and barred windows. With a rooftop bar and modern amenities, it's hard to picture the property housing British prisoners, but then again, the dungeon-like punishment cells scattered throughout the grounds are a good reminder.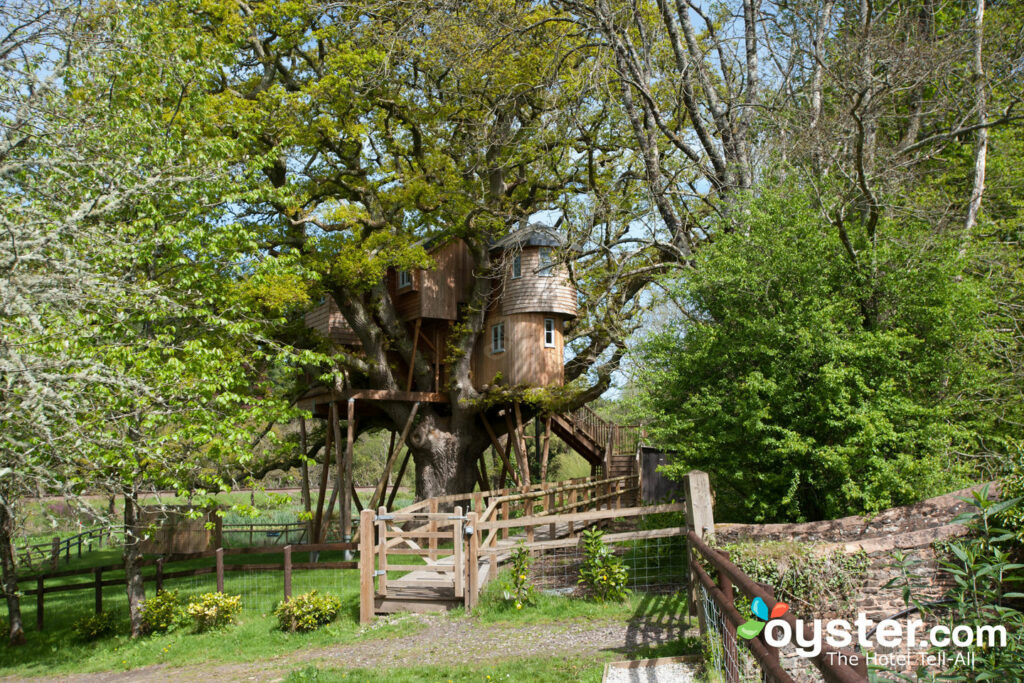 Tucked away on the property of a former coaching inn in Devon's countryside, this tree house is sure to satisfy childhood fantasies — and then some. Magical, indeed, the digs are nestled in a 200-year-old oak tree overlooking the fishing lake. But climb inside and you'll discover that it's well-suited for adults too, thanks to an equipped kitchen, wood-burning fireplace, and superb copper bathtub.
Founded in 1557 by the Minori Conventuali monks, this former 16th-century monastery now serves as a 45-room hotel. But even with modern touches like Wi-Fi, flat-screen TVs, and a seasonal pool bar, the property still reminds guests of its early days. In fact, many original elements, including frescoes, exposed stone, a refectory, cloisters house, barrel-vaulted corridors, and an ancient vineyard, still live on on the grounds and rooms, which were originally monk cells.
Related Stories:
All products are independently selected by our writers and editors. If you buy something through our links, Oyster may earn an affiliate commission.