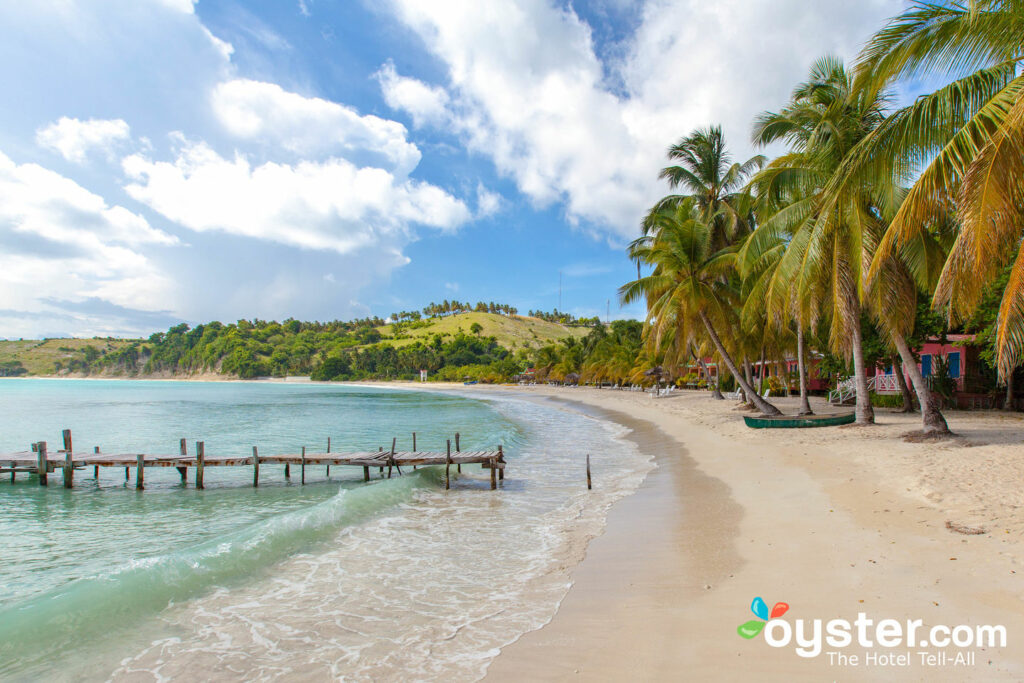 In Mumbai, travelers can take tours of the Dharavi slums. Guidebooks for Rio de Janeiro have been recommending guided walks through the mountainside favelas for years now. And every day in northern Thailand, busloads of tourists from Chiang Mai roll into villages inhabited by Kayan tribespeople, where some of the women are known for their dramatically elongated necks wrapped in metal coils.
The disparities between the haves and have nots is an old story, and a familiar one to many travelers. However, that paradox might find its pinnacle in Haiti. For most Americans, the country's name likely calls to mind images of shanty towns, rampant poverty, political instability, disease outbreaks, and the most cruelly aimed of natural disasters. And while those stereotypes might seem like enough to put off most travelers, the numbers tell a different story.
International travel to Haiti may very well be having a moment. According to the World Bank, from 2004 to 2014, the number of international travelers arriving in Haiti increased nearly 263 percent. When we corresponded with Regine Godefroy, a representative of the Ministere du Tourisme, she told us that this is no surprise. "The positioning of Haiti, and the slogan 'Haiti is open for business,' make Haiti a unique destination," she reveals. "This new dynamic has engaged Haiti's tourism into a new process of receiving foreign investors."
Indeed, major international companies like Royal Caribbean saw this potential long ago. The cruise line has been porting in Haiti since 1986. Today, its private Labadee port has developed into a full-fledged tropical getaway. With over 200 local employees, Labadee includes the world's longest overwater zip-line course, a roller coaster, water park, and excursions to secluded beaches.
Land-based tourism has also been on the rise, with 525 hotels located throughout the country and over 400,000 hotel stays in 2015 alone, according to Godefroy. At the moment, major hotel chains like Decameron, NH, Best Western, and Occidental all have branches across the island. Despite devastating setbacks like the 2010 earthquake and Hurricane Matthew this year, Haiti is working hard to add itself to the list of must-visit Caribbean destinations.
From Buzzing Nightlife to Picture-Perfect Beaches
Yes, there are challenges when visiting a place like Haiti. However, that is precisely what Oyster.com investigator Micah Rubin found so fascinating about his recent visit to the country. "A huge plus of traveling there is feeling like you're in a destination waiting to be discovered," he says. "For me, as a traveler, I want an authentic experience that's a little rough around the edges. In Haiti, it's possible and rewarding to meet locals and learn more about their lives and culture."
It's also worth noting that despite Haiti's reputation for instability, very few travelers are crime victims. A 2013 study conducted by the Igarape Institute, a Brazil-based think tank that advocates for sustainable development, found that only around three percent of travelers were victims of crime, the vast majority of which were petty thefts. Echoing our own investigator's experience, the study also found that travelers didn't put the beaches or fancy shopping trips at the top of their list, but that "interactions with ordinary Haitian residents" were the biggest reward of a trip to Haiti.
According to Godefroy, most visitors to Haiti head to five areas: Port-au-Prince, Cote des Arcadins, Cap Haitien, the Kenscoff Mountains, and the town of Jacmel. That makes for an excitingly diverse array of things to do for travelers who don't mind stepping outside traditionally comfortable notions of travel. For instance, Port-au-Prince is a frenetically paced city that's home to sights like the jaw-droppingly sprawling Iron Market, the Musee du Pantheon National Haitien (which holds the anchor from Christopher Columbus' ship, the Santa Maria), and the wealthy suburb of Petionville, where high-end shopping, galleries, and restaurants sit side by side.
Quiet and calm can also be found here. Cote des Arcadins — a strip of small fishing towns, all-inclusive resorts, and stunning beaches — is only an hour or two northwest of Port-au-Prince. To the south, the historic town of Jacmel, which was originally established in the 16th century, was designated a UNESCO Creative City in 2014 to commemorate its ongoing cultural contributions and preservation of artistic traditions in the wake of the 2010 earthquake. There are also destinations like Les Cayes and Ile-a-Vache, which — until Hurricane Matthew struck — were seeing influxes of tourists drawn to the laid-back pace of life and hidden beaches. Even in the wake of the hurricane, most hotels on Ile-a-Vache are already open, including Port Morgan and the Abaka Bay Resort.
Challenges and Ethical Questions Persist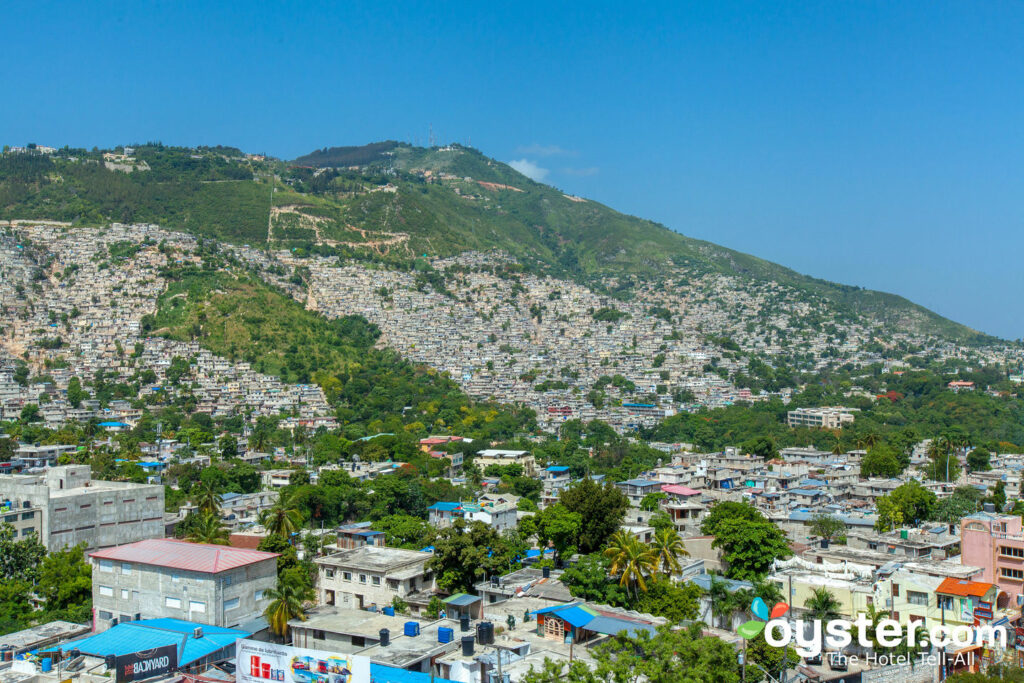 While Haiti has plenty of appeal, a trip there isn't without major challenges, both logistical and ethical. According to Regine Godefroy, infrastructure is constantly being developed to connect tourist areas with population centers. However, even with ongoing investment, our investigator, Micah Rubin, found getting around to be challenging. "Roads are bumpy and, at times, traffic is terrible — especially in Port-au-Prince," he reveals. Political instability can also play a major role in navigating the country. "Protests are a regular occurrence and roads are blockaded," he says. "It's a good idea — if driving — to know the language well enough to stay updated on their schedule (yes — protests are announced in advance)."
The situation has historically been volatile enough to disrupt the travel, which contributed over $500 million to Haiti's economy as of 2014, according to the World Tourism Organization. In January 2016, "USA Today" reported that Royal Caribbean actually had to cancel stops at Labadee due to protests in advance of national elections. A similar situation occurred in the early '90s, when cruise visits to the island ceased for four years, according to the "Miami Herald."
Travelers should also be prepared to witness the devastation wrought by rampant income inequality, which is especially prevalent in the capital. "Economic disparity is profoundly visible in Port-au-Prince," Rubin says. The Igarape Institute's study notes that nearly one-fifth of travelers reported that the impacts of economic disparity were prevalent during their visit.
While international visits to Haiti are on the rise, the Igarape study reveals that nearly 70 percent of travelers to Haiti are members of the Haitian diaspora or aid workers. Within the latter camp, debate persists over just how beneficial voluntourism can be within a nation that often lacks enough supplies to feed, clothe, and shelter its own citizens. In Haiti, this can play out in unfortunate ways. The global voluntourism industry is worth up to two billion dollars per year, according to a sustainable tourism expert at Virginia Tech cited by Reuters. Unfortunately, very little of that reaches actual communities in need. In Haiti, this plays out in especially troubling ways, and writers have acknowledged that house-building initiatives by visitors staying for a week or two after the 2010 earthquake did nothing to alter the persistent effects of multi-generational poverty.
There are also some warning signs that the road to economic stability through tourism might not be so easy to achieve. According to TripAdvisor data, the growth in travelers searching for travel information on Haiti has been declining month-over-month since early 2015. As of this fall, hotel queries are down 15 percent over last year. And as Foreign Policy reveals, there are deeply troubling effects of overzealous development in the country, and accusations of government land grabs in favor of hotel development on Ile-a-Vache have ended up in lawsuits and forced displacement.
Despite Setbacks, Haiti Is Open for Business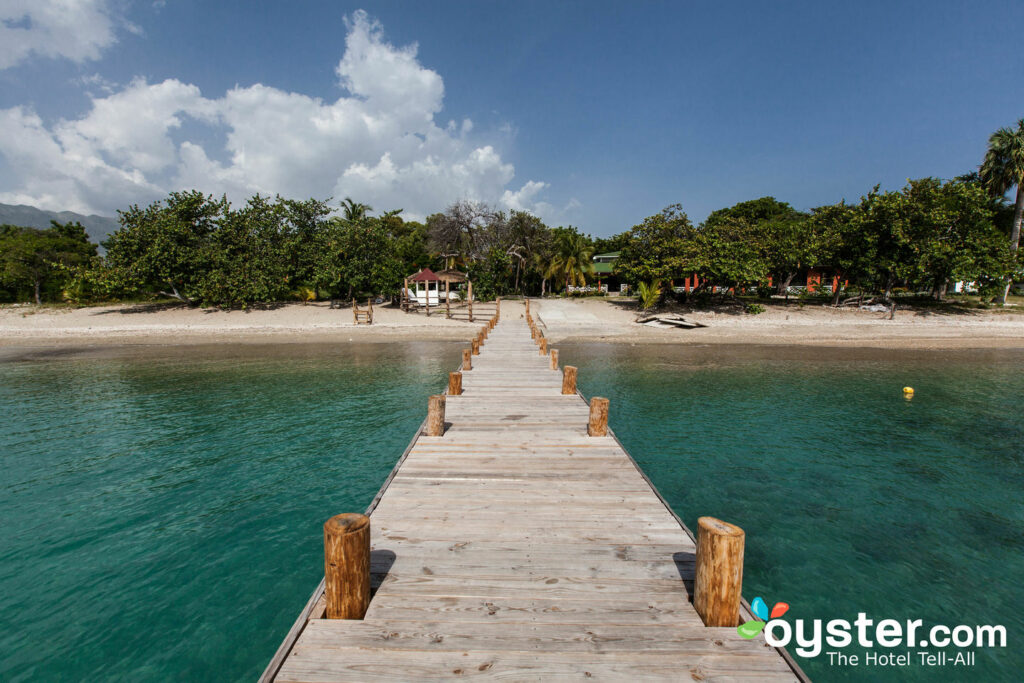 The one thing that is clear is that many Haitians are eager for tourists to come. When we spoke with Madame Jean-Louis of the Abaka Bay Resort in the wake of Hurricane Matthew, she wanted to make it clear that the resort was up and running within a week of the hurricane's landfall. The same is true for its Ile-a-Vache neighbor, Port Morgan. Still, other parts of that region were not so lucky. In fact, much of the touristic development in Haiti seems to have a dual-edged nature for the time being. For all of the controversy surrounding Royal Caribbean's choice to port in this impoverished nation, the company does partake in a number of development projects, including funding local infrastructure projects through the Pan American Development Foundation as well as establishing a 300-student school in Labadee.
When asked what she wants potential visitors to Haiti to know, Regine Godefroy insisted upon Haiti's unique history. "Haiti is alive with beautiful white sand beaches, art, music, history, great cuisine and culture dating back 2,000 years," she tells us. "Our mountainous country is an opportunity to see and capture the most breathtaking views and sunsets available in the Caribbean."
Related Stories:
All products are independently selected by our writers and editors. If you buy something through our links, Oyster may earn an affiliate commission.