If you've been paying attention, you know that Tokyo is topping the lists of travelers everywhere. Whether you're coming for the 2020 Tokyo Summer Olympics or simply to devour plates of sushi, there will be plenty to keep you busy for days. However, with a population that makes New York look small and a landscape that dwarfs Los Angeles, Tokyo can be daunting. Luckily, we have the insider secrets and tips that will make your first visit a breeze. So brush up on your pronunciation of konichiwa, arigato, and sumimasen -- Tokyo is waiting for you.
1. Tokyo is massive — and that's an understatement
Tokyo is composed of 23 wards, each of which is broken down into smaller neighborhoods and districts that have their own personality. As such, there is no real center of Tokyo. Looking across the skyline, you'll see clusters of skyscrapers that jut higher into the air than the lower-rise buildings lining the landscape in between. These are the central neighborhoods or commercial centers of each ward, and include districts like Shinjuku, Ginza, Shibuya, Roppongi, and so on. On the side streets that link the districts, you'll find everything from hole-in-the-wall sushi spots and designer boutiques to galleries and museums. Luckily, the entire insane sprawl is connected by a network of efficient trains and buses (more on that later).
2. Cherry blossom season in Tokyo is beautiful, but intense
Cherry blossom season is one of the most famous times of year in Tokyo, as tourists clamor for the perfect view of the white and pink flowers that carpet the city. This time of year is also significant for Japanese citizens, and the first day of spring is a national holiday. While you may expect a peaceful stroll around Ueno Park or through Shinjuku Gyoen National Garden, you should manage your expectations. Viewing cherry blossoms is anything but calm, with swarms of admirers crowding the landscape (especially on weekends). The season is also marked by hanami gatherings, where locals and tourists alike show up incredibly early to snag a spot underneath the flowering trees. These often turn into full-day picnics fueled by beer, sake, and seasonal sweets. It's a sight to behold, for sure, but don't expect quiet to be the norm.
3. For the most part, clothing is incredibly expensive in Tokyo
Given that Tokyo's street style is one of the world's most iconic, travelers might expect to come home with luggage that's overflowing with amazing finds. However, unless you've opened a savings account exclusively for this purpose, you might be disappointed (or need a loan). The streetwear and designer shops along Cat Street in Harajuku (as well as the adjoining side streets) aren't plying in cheap wares. Prices for items as simple as a T-shirt can hover around $75 U.S. with luxury designer goods on Omotesando costing even more. During our 2019 trip to Tokyo, we found that you could score limited edition Nike sneakers at Atmos at prices on par with those in the U.S., and stores like UNIQLO, Muji, and Gu all offer reasonably priced goods.
4. But you can find bargains by heading to Shimokitazawa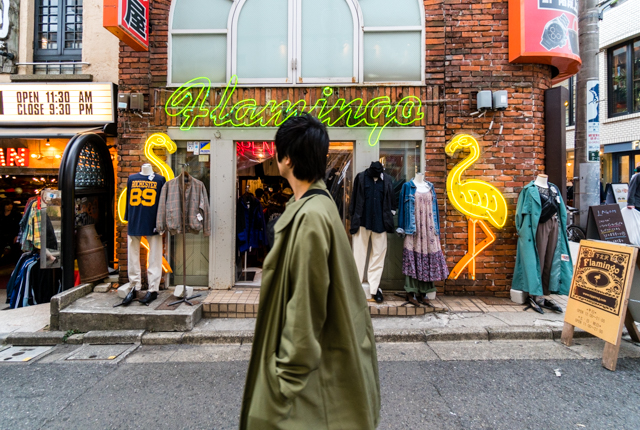 You're going to need to do some digging if you want to come home from Tokyo with a new wardrobe, and you'll do best to stick to the city's massive vintage scene. There are a few vintage shops in Harajuku, around Omotesando, with reasonably priced clothes, though you'll get more for your money by heading to the western districts that pull in-the-know locals in droves. The most famous is Shimokitazawa, which is almost overflowing with vintage and used clothing shops. These range from consignment stores to hip vintage spots like Flamingo's. Koenji, northwest of Tokyo's center, also has its share of vintage shops, though is a bit more upmarket than Shimokita (as it's locally known).
5. Public transportation is your friend, unless it's after midnight
Getting around a city as large as Tokyo can be a daunting task. Thankfully, the massive network of buses and trains connecting every corner of Tokyo is cheap, efficient, and relatively easy to navigate. Trains run every few minutes on the Tokyo Metro and Toei Subway systems, as well as the JR local train lines and various separate commuter rail lines. While the whole network functions together to move everyone around, fares are often not transferable between systems. In other words, if your trip requires taking the Tokyo Metro and Toei Subway, you'll have to pay two separate fares. Same goes for shifting to JR trains from the metro or subway. Most systems have maps, announcements, and signage in Japanese and English, though as of 2019 the Toei Subway system was slightly less English-friendly. Also note that most tickets can only be paid for in cash.
6. Nightlife is wild in Tokyo, though only on the weekends
Tokyo's nightlife is legendary, with the nightclubs and bars around Shibuya and Shinjuku roaring until dawn. Drugs are fairly strictly prohibited in Japan, so the scene generally revolves around drinking (and doing so quite heavily, depending on what part of town you're visiting). You'll also find some seedier spots in Tokyo, particularly in Shinjuku's Kabukicho district, which is the city's most famous red-light district (though you'll likely be offered massages with happy endings around Shibuya as well). Smoking in most bars is allowed, so if you're traveling and packing lightly you'd do well to not wear the clothes you'll be sporting over the next few days. And while you can party in bars and clubs large and small until your heart's content, the city rages hardest on weekend nights. Weeknights are generally quiet except for locals-only haunts in neighborhoods like Shimokitazawa where live music can be found.
7. Spirituality still runs deep in Tokyo's temples and shrines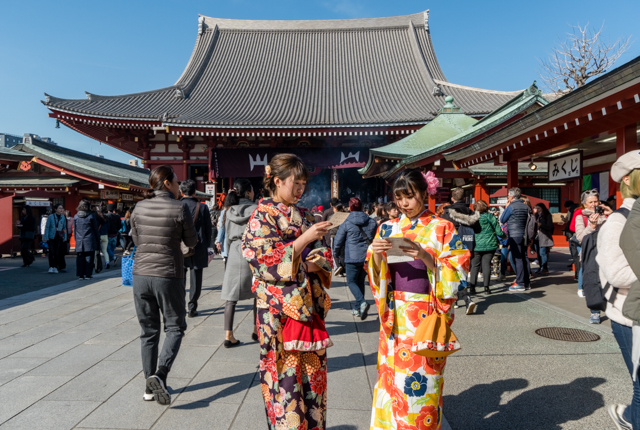 It can often seem like Tokyo is a place focused squarely on the so-called finer things in life. However, this isn't nearly the superficial neon-lit wonderland it can seem, and the city's spiritual side runs equally deep. This is on display in its temples, peppered throughout the urban landscape in various shapes and sizes. The most famous temples and shrines — Senso-Ji, the Meiji, Zojoji, and Kanda — draw hundreds and thousands of worshippers on a daily basis, and can be especially thronged on weekends and at holidays. All have their own spectacular history, and the atmosphere is hard to overstate. It's also worth checking out quieter shrines, like the Nezu Shrine, with its tunnels of bright red tori gates and peaceful vibe. Many have okimuji stations, where visitors can make a small donation and draw sticks with numbers that correspond to a given fortune. Various tokens and amulets are also available for purchase.
8. Your visible tattoos are going to cause problems you didn't expect
If you have friends who've visited Japan before, perhaps you already know that tattoos are generally forbidden at most of the country's onsen (public baths powered by the hot springs that lay under the entire nation). There are a few tattoo-friendly onsen in Tokyo, and others provide stickers to cover the more reasonably sized ink you may have. However, your tattoos may also cause headaches in your hotel. Check ahead on policies regarding exposed tattoos in the hotel's gym, pool, locker room, and spa facilities, as many of Tokyo's luxury properties forbid those with tattoos from entering or force you to cover any that may be seen. Depending on how extensive your ink is, this is frequently uncomfortable (think: full-body wet suit), and may or may not be possible.
9. English isn't as widely spoken in Tokyo as you might expect
Given its status as a world city, and a major international business hub, you might expect Tokyo to be a bit more bilingual than it is. However, on the whole English isn't widely spoken or understood. Most employees in the hotel industry will speak English, as will clerks in stores and bars in the more tourist-trafficked parts of town, but expecting a passerby to be able to help you with questions in English isn't going to work, and employees at smaller hole-in-the-wall establishments are likely to have a limited knowledge of it (if any). Download a Japanese-to-English translating app before you leave and use that when you're in a crunch. Keep in mind that the public transit system, in preparation for the 2020 Summer Olympics, is almost entirely bilingual (along with translations in Korean and Mandarin in many parts of town), so you'll generally have no problem navigating the system on your own.
10. Where you stay in Tokyo matters
The neighborhoods of Tokyo have incredibly diverse personalities. You'll find the lion's share of luxury and upscale hotels clustered around Tokyo Station and near the eastern moat of the Imperial Palace, but you should think twice about staying there unless you need easy access to trains or corporate headquarters. At night, this part of town feels sleepy at best, and you won't find any of the cool street life you likely associate with Tokyo. Yes, the luxury perks at hotels around here are numerous and the properties are beautiful. But if you're after a more dynamic trip, head to Shibuya, Shinjuku, Harajuku, or even parts of Roppongi.
11. Don't skip the massive arcades in Akihabara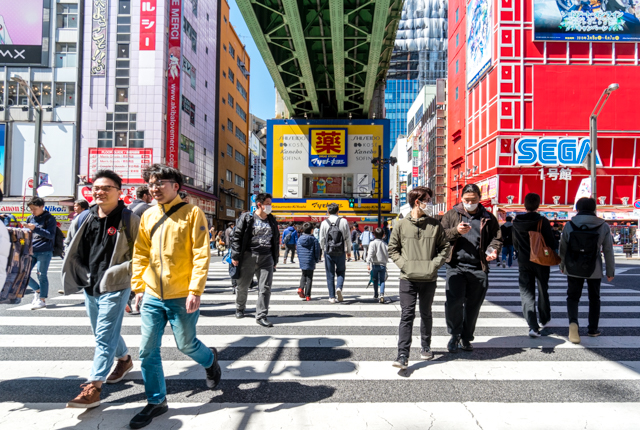 Looking for Tokyo in all of its sky-high, flashing-light, manic glory? Akihabara should top your list. The neighborhood is a dynamic frenzy of all things tech — from electronics stores to anime-themed cafes to arcades. Those arcades aren't the typical shopping-mall variety that you might remember from your youth. Instead, expect multiple floors connected by escalators, blaring music from every direction, flashing lights, machines screaming instructions to you in kid-voiced Japanese, and throngs of devotees who post up at their new favorite game for hours. We've even seen some gamers donning gloves to help prevent blisters during their epic bouts. It's definitely worth dropping some yen of your own and trying your luck — though you may not have any idea what's going on at first.
12. Being a vegetarian in Tokyo isn't as hard as it used to be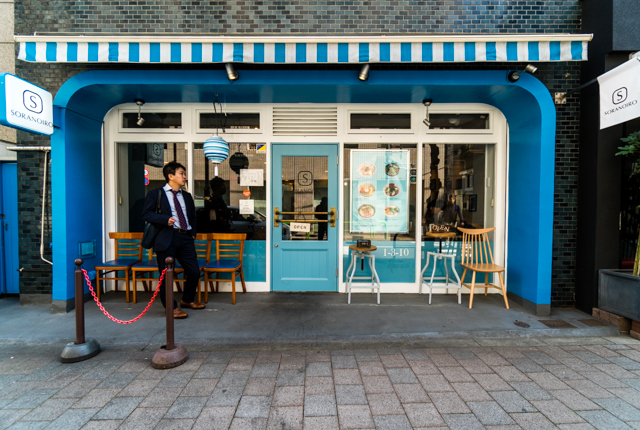 There was a time when travelers warned their vegetarian friends bound for Japan in no uncertain terms: You will always be hungry. That's because Japanese cuisine centers on fish, pork, and chicken — or derivatives of those — often in dishes that look deceptively meatless. Things have changed in Tokyo over the last several years, though, and you're likely to find at least one vegetarian restaurant, or a few restaurants with vegetarian options, in the most popular corners of the city. Shinjuku has the largest share of vegan spots, with plenty of organic and macrobiotic options on the menus. But if you're after Japanese food, you'll do best to search out names like Soranoiro in Hanzomon, T's Tantan in Tokyo Station, Gonpachi Sushi branches throughout the city, Bon near Asaskusa, and Zen in Shinjuku. The HappyCow app is also handy, though doesn't do as well with locals-only spots that offer under-the-radar vegan options.
13. Uber is available in Tokyo, as are taxis, but they're expensive
Since the metro, bus, subway, and train systems don't run 24 hours — a surprise in such a heavily-wired city as Tokyo — you might think that hailing a taxi at night would be a simple alternative. However, you'll need to prepare yourself to part with a hefty sum of money. While Uber is widely available in Tokyo, as are local taxi-hailing apps like JapanTaxi, even trips as short as 10 or 15 minutes can add up quickly. That's especially true if your hotel happens to be located in the business district and you're hanging out in the western wards like Shinjuku and Shibuya. During our 2019 trip, we were slapped with an Uber bill in excess of $40 to make it from Shibuya to Tokyo Station. Consider yourself warned.
14. Outlying districts like Nakano and Koenji are cool and quirky
While Tokyo's central wards receive most of the attention from business and leisure travelers, you'd do well to hop on the train and explore the farther-flung districts as well. Nakano and Koenji are a pair of districts that are a 20-minute walk or five-minute train ride apart (and only a few stops from Shibuya). There, you'll find a cool mix of old and new Tokyo. Nakano is most famous for its throwback mall, Nakano Broadway, which is packed with a dizzying mix of anime and manga stores, geeky collector outposts, bookshops, costume boutiques, retro coffee shops, and even contemporary art galleries. The streets around the mall are crowded with an atmospheric mix of izakaya, ramen and sushi joints, and sweets shops. Koenji, just to the west, has its share of vintage shops and indie boutiques.
15. Along with Bangkok, Tokyo has Asia's most visible gay community
While advances like gay marriage have yet to make their way to Tokyo, the city is home to one of the most visible queer communities in Asia, on par with the scene in Bangkok. Each year, the Tokyo pride celebrations grow larger and more fervent, and Shinjuku-Nichome is the city's default gayborhood, with stacks of bars crowding the high-rises in the area. Most of these spill out into the street — with LGBTQ revelers and their allies clutching relatively cheap drinks and chain-smoking well into the night. As of early 2019 major bars and clubs included Dragon, the Eagle, and Eagle Blue, though the scene is constantly in flux. TimeOut is a reasonably reliable resource for going out in the city. Otherwise, you're unlikely to encounter any issues checking into a hotel as a same-sex couple. However, public displays of affection are few and far between (though this is the case for straight folks as well).
16. Skyline views of Tokyo are astonishing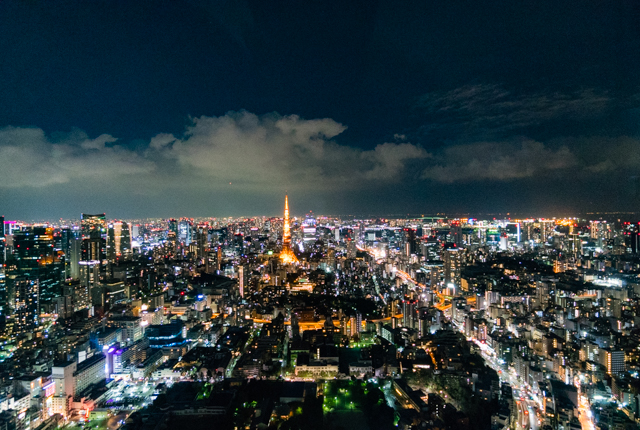 In a city of skyscrapers, it's perhaps no surprise that views from high above are stunning. The Mori Tower and Mori Museum of Art has one of the best vantages in the city, with nearly 360-degree views. However, the Tokyo Skytree and Tokyo Metropolitan Building, and hotels like the Shangri-La Tokyo and Prince Gallery Tokyo Kioicho, all have excellent city views as well. If you're expecting to glimpse Mount Fuji, though, you're likely to be disappointed. Air quality, low-hanging clouds, and other phenomena prevent the volcano from being regularly visible. Your best bet is making a day trip to the Fuji Five Lakes region, choosing a right-side window seat on the bullet train from Tokyo to Kyoto, or rising incredibly early on a clear day if you're staying in a hotel that has more than 30 floors and faces west.
17. You don't need a JR pass if you're only staying in Tokyo
The JR pass for tourists — only available to buy online before you leave for Japan — is an incredibly handy and cost-efficient way to see the country with relatively few restrictions. If you're planning on adding at least two other cities to your itinerary — such as Kyoto and Osaka — you should definitely invest in the pass before you leave. However, if you're only staying in Tokyo there's no need to shell out for the JR pass, as the local JR trains in the city are only useful for how they connect to the metro, subway, and commuter rail lines. What's more? Fares to ride the JR trains in the city are low — no more expensive than any other mass transit options — so there's no point in spending the extra money.
18. Haneda Airport is easier to reach, but Narita has more flight options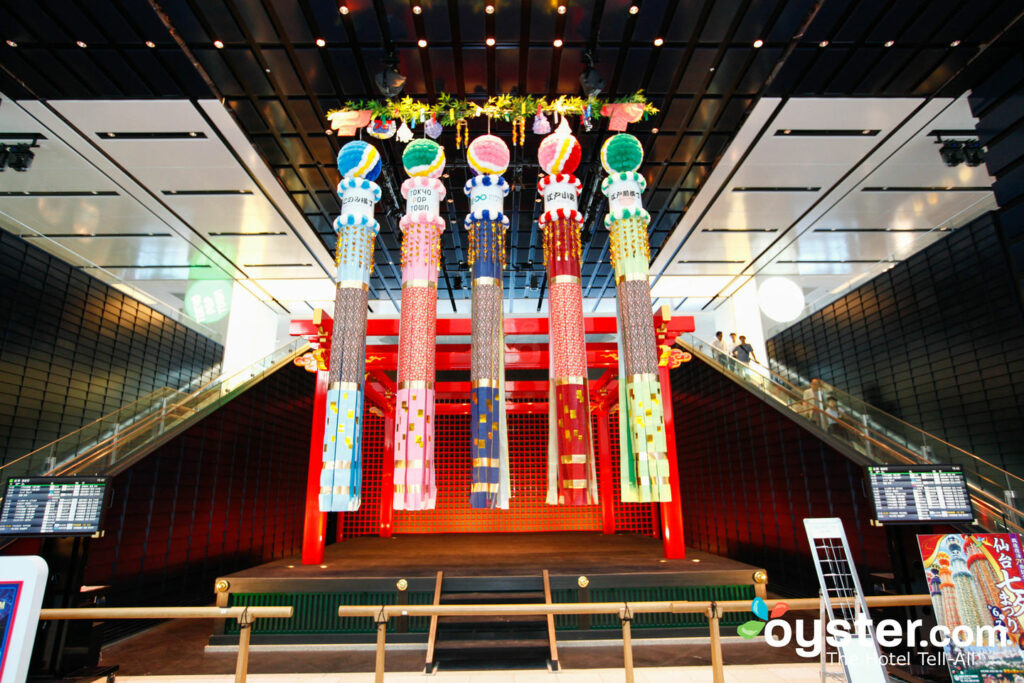 You may not realize that Tokyo has two major international airports, and which one you choose is largely up to whether you prefer convenience or more flight options. Haneda International Airport is much closer to central Tokyo — it's connected by monorail and the metro or JR lines to nearly every city-center neighborhood. It generally costs less than $7 to reach Haneda Airport by public transit. Otherwise, you'll only need about 30 minutes to reach Haneda by taxi (for around $65). Fewer international carriers fly in and out of Haneda, though, meaning schedules to this airport are limited. Narita Airport is about an hour east of Tokyo Station, Shinjuku, and Shibuya by Narita Express trains. Just keep in mind that these trains don't run all night, so if you're landing late or leaving early you'll have to bed down in the town of Narita or shell out for incredibly expensive taxis. On the other hand, more flights use Narita as a hub, meaning fares are more flexible and can be cheaper.
19. The main fish market is no longer at Tsukiji in Ginza
A must-see on many visitors' itineraries when they come to Japan is a dawn visit to the fish market that supplies Tokyo's finest sushi restaurants with their goods. The Tsukiji Fish Market is (or was) the stuff of legend — a massive haul of everything from tuna to sea urchin pored over by some of the world's top chefs well before the sun even broke the eastern horizon. However, these days the inner market — where the fish-mad action took place — is now located on in Tokyo Bay at the Toyosu Fish Market. The Tsukiji Outer Market still stands in Ginza, though, where you can purchase amazing kitchen wares and delight an a wild array of street food. It's a bustling way to spend your morning amid a cool mix of locals and fellow travelers, but if you're seeking the fish auction you'll have to alter your plans. Keep in mind that the Tsukiji Outer Market is closed on Sundays.
20. Trendy food is worth sampling, though eating on the street is limited
Unlike other Asian capitals where you can expect to see throngs of people posting up at impromptu food stalls on nearly every block, street food in Tokyo is an altogether more mannered affair. Most street-food stands will have small designated areas where you eat your items, as wandering while chewing or spilling out into sidewalk traffic is generally frowned upon. If you're after the latest insane food trends, Takeshita-Dori in Harajuku is where it's at. During our 2019 visit, long lines were the norm for mozzarella corn dogs, rainbow food, crepes, and baby bottle sodas. The latter are made from a mixture of cotton candy, soda water, and various other sweets, all packed into an oversized baby bottle. Elsewhere in the city, koi-shaped pancakes filled with sweet red bean paste are a must-try.
21. You'll need advanced tickets for the Studio Ghibli Museum and sumo matches
As one of the world's hottest tourist destinations, and one of the largest cities on the planet, you shouldn't expect to just show up to Tokyo and breeze into every major tourist attraction with ease. While you can generally purchase tickets to museums and the like on the day of your visit, there are some attractions you'll need to investigate and plan before you land in Tokyo. Sumo wrestling in Tokyo takes place three times a year for 15-day stretches. Given the sport's significance within Japanese culture, and the rarity with which it's practiced, tickets for these events need to be scored before arriving. You'll also need to plan in advance if you're planning on visiting the Imperial Palace Tour or the Studio Ghibli Museum and it's insane film-inspired interiors.
22. You should carry more cash than you'd expect in Tokyo
While many aspects of Tokyo life are fully 21st century (and have been for decades), you'll still need cold hard cash for some day-to-day expenses. That's especially true for using mass transit, where machines often only accept cash for single-ride tickets or day passes. The local JR trains that make up part of Tokyo's mass transit system do have credit-card machines in some stations, but not all. You should also expect to pay in cash at almost any ramen shop (this is done at a machine upon entering), and many of the smaller izakaya that line the streets and alleys around Shibuya and Shinjuku. Likewise, any snack vendor or street stall will only take cash.
23. Kabuki theater is long and pricey, but definitely worth it
The Kabukiza Theater in the Ginza is one of two national theaters that still support the ancient art of kabuki theater in Japan. The building itself is photo-worthy, and the spectacle inside is one of those only-in-Japan events that must been seen. There are a variety of ways to see a show, and machines offering English translations can be rented at the entrance (they're worth it to know what's going on onstage). A traditional kabuki performance includes three or four different acts lasting up to four hours with intermissions for snacks and drinks. These tickets can be purchased in advance. However, you can also purchase single-act same-day tickets if you'd like to invest less time and money. Keep in mind that if the show is particularly popular that day, you'll need to show up incredibly early to score a seat. If you're short on time and need to see a kabuki performance, it may be safer to book a full-schedule ticket for all four acts in advance and leave once you've gotten your fill.
24. Yes, the souffle pancake trend is worth busting your diet
As we've already told you, food trends in Tokyo are constantly changing, drawing long lines of plugged-in locals. But one trend that's showing no sign of stopping is the pancake. While this may at first seem a bit incongruous — Japanese cuisine isn't widely regarded for its light and fluffy flavors, after all — consider the pancake in the hands of kawaii-obsessed youth. In Tokyo, the pancake is taken to airy new heights in its souffle form, where the delicate shape almost breaks at the lightest touch of a fork. A bite of the souffle pancakes at local chain Flipper's is something akin to sampling a sweet and slightly eggy puff of air, dusted with sugar, and loaded down with berries and whipped cream. Just be sure you snap your pics before your first bite because these won't linger long on your plate.
25. Hotel rates skyrocket during fall foliage and cherry blossom seasons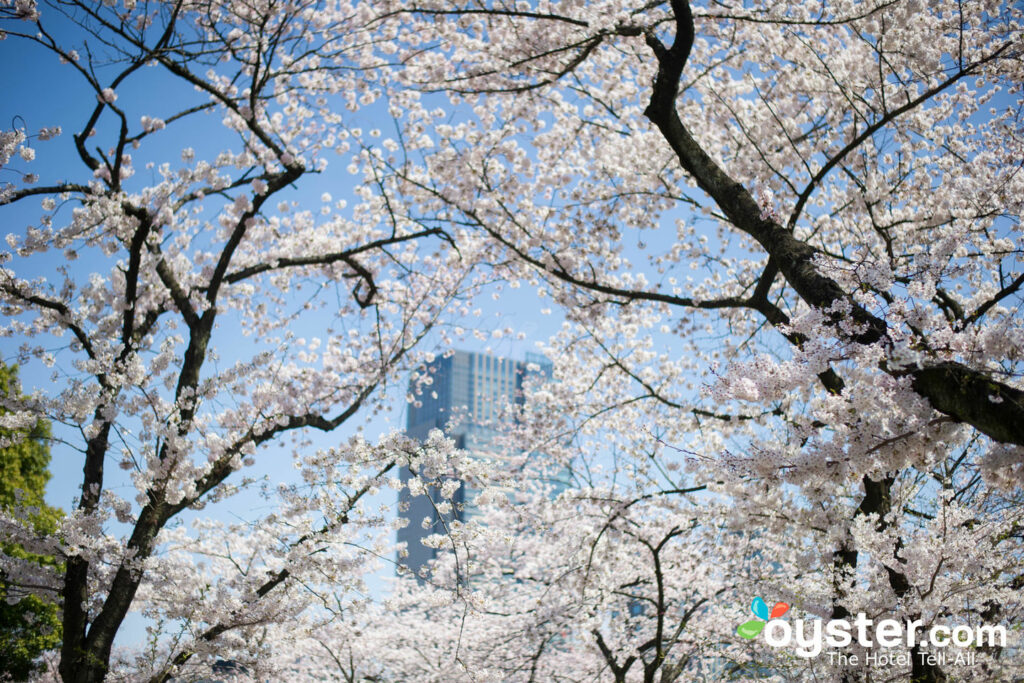 If seeing the landscapes of Tokyo and Japan at their finest is on your bucket list, you should know that you aren't alone. Japan's spring cherry blossom season and its fall foliage are experiences coveted by travelers around the world, and they're cherished with equal fervor by local Japanese citizens as well. That means you'll have lots of competition for finding bargains on hotels. You should also plan on booking any trains well ahead of time, as well as your flights, since prices for these tend to rise while availability drops as the dates draw closer. Be prepared to be elbow-to-elbow with your fellow revelers no matter where you are, though — you aren't the only one after that picture-perfect snapshot to take home.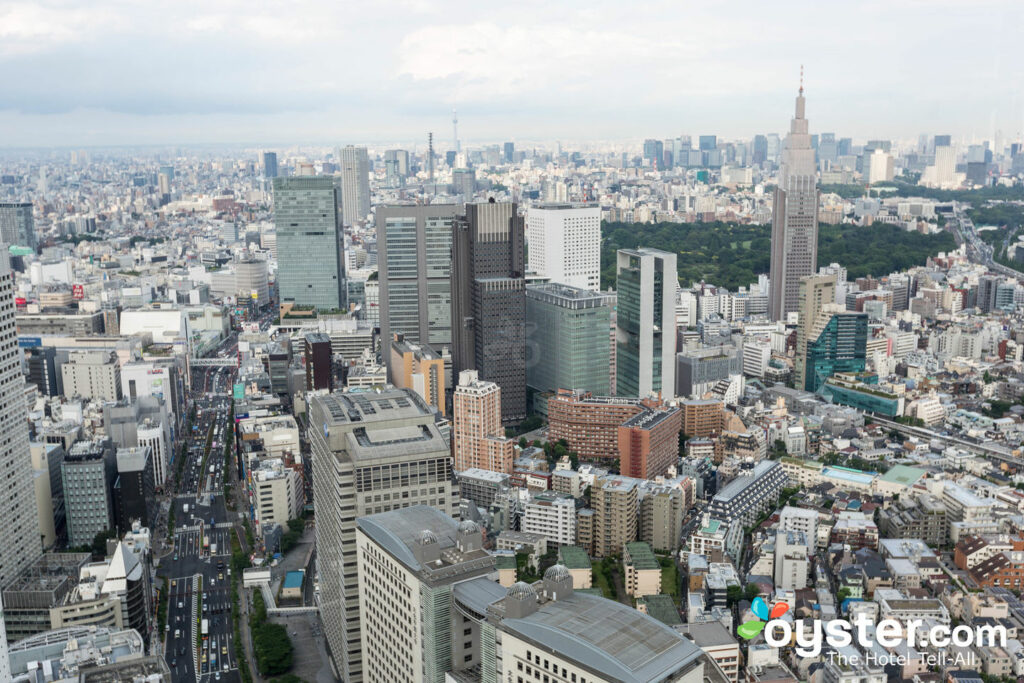 If you're looking to stay near the city's lively nerve center, close to cutting-edge shopping, and limitless sushi, ramen, and izakaya options, then Shinjuku is the place to be. If you'd like all of that with a side of luxury, then the Park Hyatt Tokyo is your spot. Here, sleek and sober interiors soar high above the cityscape, and views are nothing short of iconic from almost any vantage point. Rooms are spacious and amenities are numerous, and in case you needed more reason to bed down here, the bar was featured in Sofia Coppola's famous film "Lost in Translation," starring Bill Murray and Scarlett Johansson.
You'll Also Like:
All products are independently selected by our writers and editors. If you buy something through our links, Oyster may earn an affiliate commission.