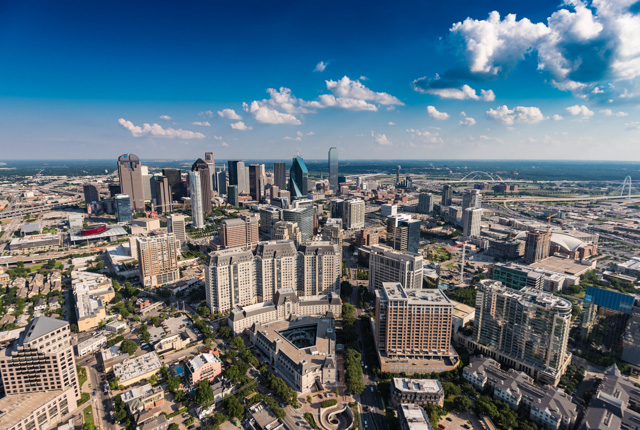 Though Texans have already learned that Dallas is a wonderful travel destination, the U.S. as a whole might be a little behind in all of the great things you can do there. So, here's a list of nine amazing activities in Dallas and exactly why you'll want to do them.
1. Shop 'til you drop.
Most Americans aren't aware that Dallas has more shopping malls and districts per capita than any other city in the United States. It also happens to be where retail giant Neiman Marcus was founded.
The Galleria Dallas is one of the most famous malls in the area, as it is home to over 200 stores and restaurants, an ice skating rink, the Westin Galleria Dallas, and a movie theater. There's also North Park Center, which opened in 1965 as the largest mall in the world at the time. Today, it has 26 million visitors annually and is known in the city for offering luxury brands. It also features artistic displays throughout, such as by Andy Warhol. Grapevine Mills and Parks at Arlington are other popular malls.
There are also other types of shopping experiences in Dallas that can't be missed. Take the shopping area of Bishop Arts, which offers 60 independent boutique retail shops and restaurants in a cute, historic area. There's also the 160-acre open-air market of Trader's Village in Grand Prairie that's a big favorite in Dallas. If all that wasn't enough, even local hotels like Hotel Crescent Court work to make shopping easier for travelers with programs that bring couture straight to guests' rooms, such as luxury brand Stanley Korshak.
2. Remember JFK.
In November 1963, the world was shocked to learn that President John F. Kennedy was shot and killed in Dallas, Texas, in what is today known as Dealey Plaza. It was a moment in history that the world has not forgotten, and it's still particularly poignant in Dallas. Today, visitors can see a white X on Elm Street in front of the Grassy Knoll of Dealey Plaza where the president was shot. The Texas School Book Depository, from where Lee Harvey Oswald allegedly shot JFK, has been turned into The Sixth Floor Museum, which chronicles the life and death of the president. A block from Dealey Plaza is a memorial for the president.
3. Experience thrills and chills at Six Flags.
You've likely heard of the Six Flags amusement parks, but what you might not know is that the first Six Flags amusement park was built in the Dallas area (the suburb of Arlington, specifically) in 1961. The name "Six Flags" references the six flags that flew over Texas — Spain, France, Mexico, the Republic of Texas, the Confederacy, and the United States. Today, the amusement park is filled with huge, thrilling roller coasters, a children's amusement area, restaurants, daily shows, events, and games for people of all ages to enjoy.
4. Attend a sporting event.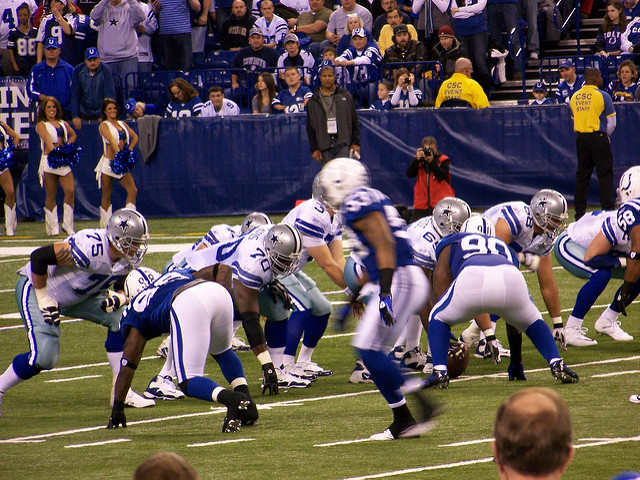 Sports are an important aspect of Texas culture, and this is definitely the case in Dallas. Dallas is home to professional sports teams like the Dallas Cowboys NFL team, the Dallas Mavericks NBA team, the Dallas Stars NHL team, the Texas Rangers MLB team, and the FC Dallas soccer team. Professional sports games are a big and fun affair for locals and visitors alike, and Dallas fans are known to be very serious about supporting their teams. For those visiting during the fall, Dallas is also home to the Red River Showdown, a historic game between famous football rivals the University of Texas Longhorns and the University of Oklahoma Sooners at the Cotton Bowl at Fair Park.
5. Get your cowboy on at The Stockyards.
Visitors to Texas often seek out the cowboy heritage of the state. The best place to find this in Dallas is at the Fort Worth Stockyards. The Stockyards, as it's locally known, was founded in the 1800s as a major livestock exchange. With the changing of the economy, The Stockyards has since transformed into an entertainment center. It offers rodeos and museum exhibitions on cowboy culture and competitions. There are Western-style shops that sell cowboy boots, hats, farming and ranching gear, clothes, and other wares. It's also one of the best spots for live country music.
6. Drink on one of the hundreds of patios.
https://www.instagram.com/p/BVYB3pkg5JN/
One of the best things about Dallas, Texas, is how many restaurants and bars have patios. It could be argued that there are more restaurants with patios than there are without. Some of the most beloved patios include Truck Yard, with its old junk yard theme; Stirr, a rooftop patio with views of downtown Dallas; Katy Trail Ice House, located next to a popular walking and hiking trail; Mutt's, a dog park and patio; and Double Wide, a grungy dive bar with a trailer park-themed patio. So, if you're looking for a local, fun to-do in Dallas, enjoy a cold one on one of the many patios.
7. Gorge on Tex-Mex or barbecue.
https://www.instagram.com/p/BWssq-oAcvl/
You can't visit Dallas without having the culinary favorites of the state — barbecue and Tex-Mex. Barbecue favorites such as brisket, ribs, sausages, and pork chops can be found at local places like Pecan Lodge, Lockhart Smokehouse, Off the Bone Barbecue, and Hickory House Barbecue.
On the other hand, Dallas, Texas, is a great place to enjoy Tex-Mex food, a cuisine that is different from Mexican food found in other U.S. cities. Order queso, a delicious cheese dip attributed to the state, at Meso Maya. Grab an order of nachos or enchiladas at Blue Goose Cantina. The flour tortillas, fajitas, and shrimp Cozumel are delicious at Mercado Juarez Café. And for a good frozen margarita, try out Mariano's Hacienda, the birthplace of the frozen margarita machine.
8. Two-step all night.
https://www.instagram.com/p/BW8gEhUlMj1/
Those who love to groove shouldn't miss a chance to try country dancing during their visit to Dallas. Billy Bob's Texas in Fort Worth and Cowboys Red River in Dallas are two wonderful country dance halls to visit. Both clubs offer country line dancing lessons during the week. On the weekends, these country bars are filled with all types of people — not just cowboys and country girls — who enjoy the art of country dancing. Though line dances are a crowd favorite, most country dancers in Dallas dance the two-step or the Texas half-step with partners. The great thing about Dallas is that many people are willing to help newbies learn the steps. But if you're a little shy, you'll be more than entertained by the dizzying twists, turns, flips, and adorable moves on the dance floor.
9. Eat 570 feet above the city.
https://www.instagram.com/p/BTZRM6oB4p_/
The downtown Dallas skyline is a beautiful sight, but there's one building that stands out among the rest. The Reunion Tower looks like a ball on a stick, and at night, it's aglow with colorful messages and pictures. However, most Dallas visitors aren't aware that there are two restaurants at the top of the Reunion Tower that rotate as you eat and offer 360-degree panoramic views of the city.
Cloud Nine Café is the laid-back cafe at the top of the tower, serving basic American cuisine like burgers and chicken fingers. Five Sixty by Wolfgang Puck is a more upscale Asian establishment in the Reunion Tower that has a dress code and requires reservations. Whichever dining option you choose, it'll make for a memorable Dallas experience.
Need a place to stay? Check out our reviews and photos of 41 hotels in Dallas.
You'll Also Like:
All products are independently selected by our writers and editors. If you buy something through our links, Oyster may earn an affiliate commission.